Brand-Building & Micro-Influencer Marketing for CBD Sales Success
60 minutes
For this session we have experts from two companies that are focused on building brands and extending the marketing reach of brands. Little Big Brands ad Ocean Bridge Media will team up in back-to-back presentations that will deliver actionable insights for driving success for CBD suppliers and retailers.

First, Meg Asaro and Richard Palmer from Little Big Brands will explore and illustrate how brands can unlock their 'Blue Ocean Strategy' through agility, differentiation and purpose. CBD is a wild west category, which demands new rules to win in this new game. Why compete in an existing market space when you can create uncontested market space? Why exploit existing demand when you can create and capture new demand?

Through the power of design, the importance of consumer research and the backbone of strategy, we will illustrate the value of breaking through with emotional connection, cultural relevancy and education. It is time brands choose to forge a new path, instead of being fast followers. After all, consumers want and remember brands that are proactive and have a distinct point of view. Let us show you how.

Immediately following this presentation, Ocean Bridge Media's Geoff Gould will discuss the power of influencer marketing. Ocean Bridge Media is a full service agency responsible for over $1.2 billion in CPG sales with an average 4 to 1 ROI. OBM takes the guesswork out of where the sales response comes from and hits on the greatest strengths in consumer marketing to give you the immediate returns required to grow in equity and positioning.

Geoff will discuss how to budget properly, carving out marketing dollars from traditional media to place into influencers for "assumed" word of mouth that generates awareness and positive purchase intent. He'll provide case studies from some of the country's top influencers and take a look behind the scenes of a proprietary analytics platform that monitors each consumer engagement.

ABOUT THE SPEAKERS

Meg Asaro, Director/Strategy, Little Big Brands
Meg comes to LBB with 20 years of experience building brands whether that is innovating platforms for growth, researching human behavior or creating future-facing strategic pathways. As a Brand Strategist who has bridged the gap between strategy and design, Meg believes the best strategies are felt, not read. To reach that end, she leans into brand purpose and cultural foresight to carve out relevant, differentiated, authentic and unique brand spaces. She earned her stripes running a boutique strategy department, developing a visual strategy practice and sharpening her acumen tracking cultural shifts in real time. Once featured in Fast Company, she speaks about branding and trends at industry events around the world.

Meg's undying curiosity about human behavior and motivation has driven her to be a stand-up comedian, bootcamp instructor and voice-over professional. Hey, you only live once.

Richard Palmer, Creative Director, Little Big Brands
Richard leads the creative department at Little Big Brands, focusing on creating strategically inspired design, in addition to growing the firm's design offerings and building a talented in-house studio.

Richard was born and raised in England where he began his design career at Smith & Milton and Siebert Head, soon after moving to New York where he honed his skills while quickly rising through the ranks of agencies such as Landor, Sterling Brands, Clark McDowall and Anthem.

His design approach is reflective of the symbiotic relationship between design and the consumer, with the goal of tapping into unmet consumer needs and truths. He's also a propitiate of client collaboration throughout the design process and believes a brand owner's knowledge and insights are essential to ultimate success.

Richard's work reads like a who's who of the CPG world, including P&G, Unilever, Mars USA, MarsPet, Stella & Chewy's, FreshPet, Kraft, ConAgra, Campbell's, Pepperidge Farm, Kellogg's, Heinz, SCJohnson, GSK, Pfizer, Novartis, J&J, Bayer, Merck, Henkel, Revlon, Colgate Palmolive, Coca Cola, PepsiCo, Pernod Ricard, Anheuser-Busch, Georgia-Pacific, Supervalu and CVS.

Richard lives in a woodsy oasis in Connecticut with his wife (a designer in her own rite!), creatively minded daughter and rambunctious twin boys. Life is good!

Geoff Gould, Ocean Bridge Media
With almost 10 years digital marketing experience, Geoff brings a fresh, new approach to continuous consumer acquisition via social media influencers, both macro and micro. Never has there been a more important time to maximize word-of-mouth advertising and through a vast influencer network built over the past several years, Ocean Bridge Media has been able to develop and implement successful purchasing strategies across the entire consumer spectrum to include Health & Beauty, Wellness, Parenting and Lifestyle.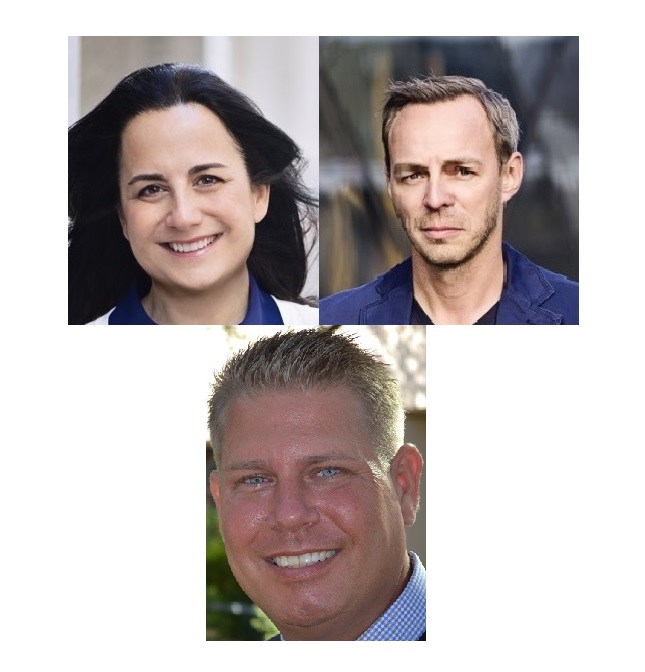 Multiple Speakers
Multiple Companies