A Guy Walks Into a Bar … (The Question is, Why?)
10/17/2019
---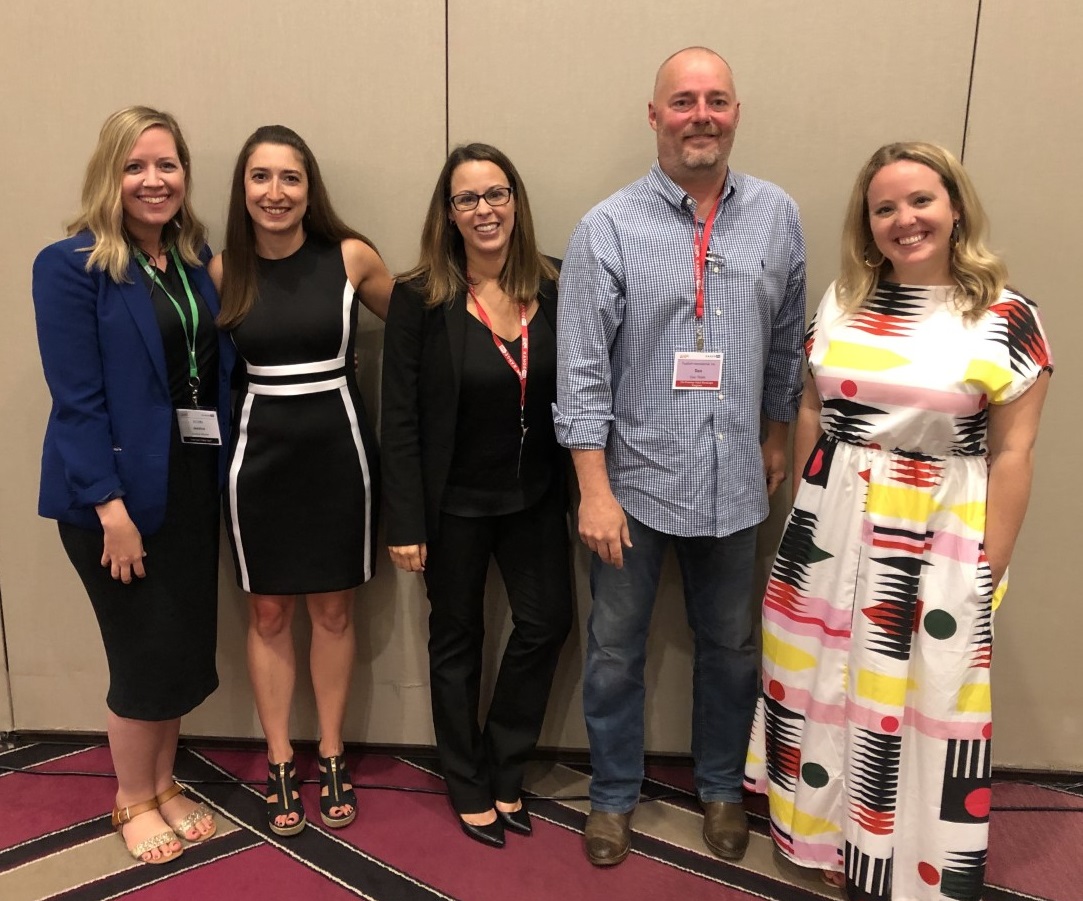 We've all heard tons of jokes that begin with a guy walking into a bar. But what hospitality operators really want to know is why? What is it that drives a guest to walk into their bar? And how do you convince that guest to stay? And what's more, how do you get him or her back for another visit, and to share their experience with their friends?
This is not an easy thing to do. "The challenge is that you have to continually one-up yourself and delivering new and unique experiences to keep guests coming back," says Ashley Bray, Editor of Bar Business magazine. "What it comes down to is quality ingredients, staff training, and providing a custom experience that guests will not find anywhere else."
These were some of the topics that were covered during a panel discussion moderated by Bray at ECRM's On-Premise Adult Beverage session held recently in New Orleans. Panelists included Top Golf's National Beverage Manager Dan Timm; Quaker Steak & Lube's Corporate Beverage Manager Shannon Salupo; and Tales of the Cocktail Foundation's President Caroline Nabors Rosen.
The Menu
More often than not, the guest's journey begins with the menu. They may want margaritas, or craft beers, or cocktails. Same goes for food. And when it comes to Millennials and younger consumers, they are often looking for something trendy, with several options to meet their tendencies toward "beverage alcohol promiscuity" (see our recent post on beverage alcohol trends for more on this topic).
But because these tastes can change so rapidly, it can be difficult to stay ahead of the curve. "Seltzers are a great example," says Top Golf's Timm. "The quick growth of hard seltzers was unprecedented, and we were more reactive in our approach. You have to stay relevant in today's digital age, where trends travel like lightning on social media."
The challenge, however, is staying on trend while at the same time catering to those needs of your core customers, which may not be into the latest fad. For example, we all know that wellness is impacting all categories of food and beverage. But when your top seller is wings – as in the case of Quaker Steak & Lube, or French fries – as it is for Top Golf (wings are No. 2 there) -- this is not an easy thing to do. "You have to include things that are important for that veto vote," says Quaker Steak & Lube's Salupo. "So if there is a family of four and one of them wants something healthy, we want to accommodate that person."
This also means catering to those who don't drink alcohol. "They need to create spaces for people looking for no ABV or low ABV cocktails so that everyone can have a seat at the table," says TOCF's Rosen. "They want to feel special, too."
The Team
Making guests feel special is a key role of the bartenders, who are in the front lines and can have a huge influence on the guests at your establishments. "The bar is such a large revenue generator and a huge profit center for a restaurant, so it's important to give bartenders the tools that they need to succeed, and empower them to make decisions that will benefit everybody," says TOCF's Rosen. "Education is key. Their storytelling behind the bar, how they educate and engage with customers, that can make a huge impact on sales."
This is why the right hiring and training can make an impact, as the bartender's role should go beyond merely making drinks to entertaining the guests. "We hire based on a skill set, but they have to have the right personality, too," says Top Golf's Timm. "We hire 51 percent based on personality, and 49 percent on skills, and then we invest on training for the rest of the skills they will need."
Quaker Steak & Lube also invests in training, having recently worked with Spirits in Motion to train its team on customer engagement and making custom drinks to provide unique yet consistent tastes across all of its locations. These drinks included three limited time "trash can" cocktails served in a plastic mock trash can that guests tend to take home and show off to their friends (see the Bar Business coverage of Quaker Steak & Lube here).
Custom cocktails and other drinks that customers can't find anywhere else – especially beers and wines exclusive to the bar or restaurant -- help to drive repeat business.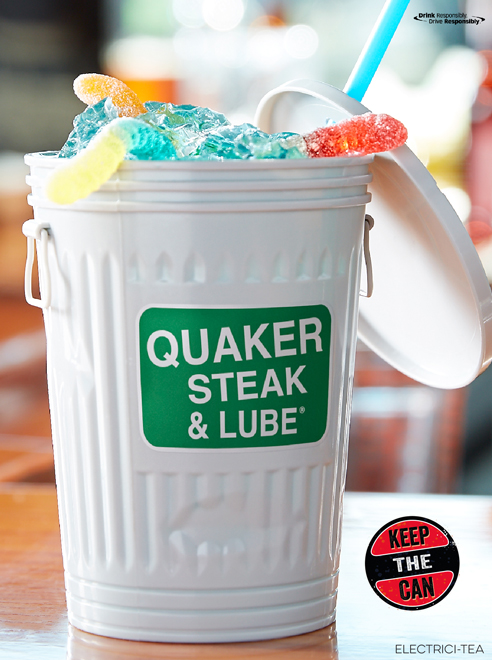 The Experience
This is where the menu and the team combine forces with those other factors, such as ambiance, activities, games, and so forth – to create that "wow" factor guests just can't help but share -- with their friends, on social media, with rave reviews on Yelp -- and is what not only keeps customers coming back, but also entices new customers to check out the place.
"You want to give them something to do, and activity that provides a reason to stay," says Bar Business' Bray. "Games are great for this. There are traditional games like darts and pool, but other types are getting popular, games that you can do in smaller spaces like Jenga or Connect 4."
This also can include activities like karaoke, trivia or bingo night, all kinds of contests, you name it. These activities bring people together, help break the ice between strangers, often keep them there for at least a couple of hours.
What's more, you want these things to be Instagramable. As we covered in a previous post, most people nowadays visit new bars and restaurants because they saw something posted by a connection on social media, whether it's a photo of a perfectly-plated meal, a Boomerang of a Jenga tower collapsing amid a crowd of players, or a snap of someone butchering a song on karaoke night.
So great food and drinks, engaging staff, and shareable experiences – THAT's why someone walks into a bar. Bring those elements together successfully, and they'll be walking into yours.
---
Ashley Bray, Bar Business Magazine
Caroline Nabors Rosen, Tales of the Cocktail Foundation
---