Today's Beverage Alcohol Consumer Wants Variety, Mindful Drinking -- and Cans
10/8/2019
---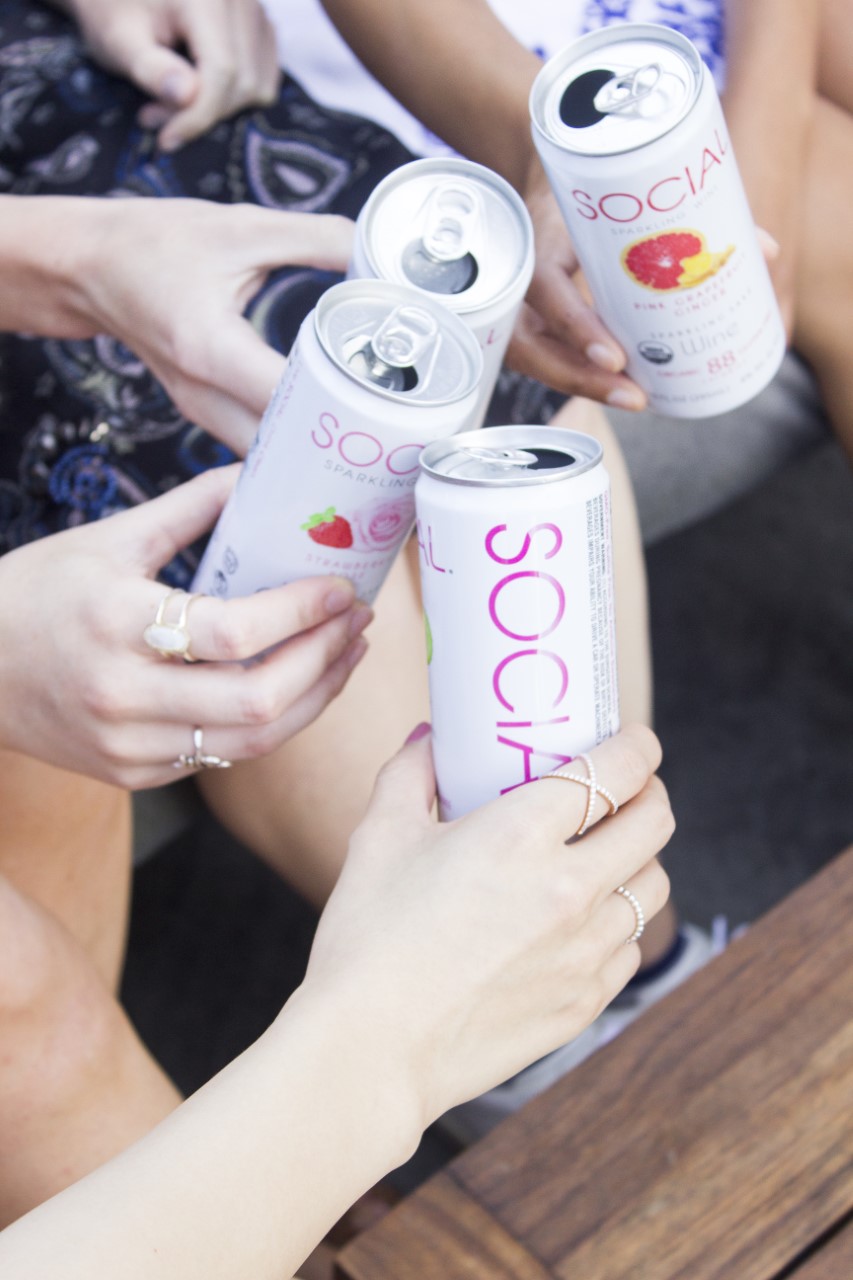 Retailers and suppliers are dealing with a rash of promiscuity among consumers of alcoholic beverages. No, it's not what you might think – in this case, promiscuity is the term people in the industry have adopted to describe the open and regular exploration of products across all segments in the category, from beer, to wine, to spirits – and mixes of each.
I'm a classic example. I might start off with a craft beer before dinner, then a wine with my meal, then wrap up with a cocktail. If I'm tailgating or at the pool, it's canned wine or cocktails. I don't consider myself a "beer drinker," a "wine drinker" or a "cocktail drinker," and even within each of these segments I'll try out different brands and types of products.
And I'm not alone. In fact, not many people are sticking to one type of adult beverage these days, according to Caitlyn Battaglia, Manager of Nielsen's Beverage Alcohol Practice, who spoke at ECRM's Global Wine, Beer & Spirits session. "There's a lot more variety in what people are drinking," she says. "The lines are blurring."
And this is impacting how they shop the store. Andrew Dobbie, Assistant Director of Adult Beverage for Lucky's Market and one of the buyers participating in the session, says he is seeing customers increasingly switch from one type of product to another. "They are going for that discovery," he says. "So we try to provide a wide range of products to give them that opportunity. One day they might come in and get wine, another day it's beer or spirits."
Indeed, two additional trends that are fueling this promiscuity within the category are the impact of wellness and the rise in popularity of RTD alcoholic beverages. Mindful drinking, as Nielsen refers to it, is tied to the fact that many consumers today are pursuing a healthier lifestyle. They may seek out products that have less calories, or are lower in carbs (for those on keto diets, for example), or may drink lower ABV beverages, or fewer beverages with a high ABV. More products are starting to call out calorie, carb, and ABV information on their packaging, and making this information readily available. In addition, healthier ingredients, such as Kombucha, are showing up in alcoholic beverages.
RTD alcoholic beverages are also becoming more prevalent. During the session's store tour, we saw all types of canned wines and cocktails getting more space on the shelves at the food retailers we visited -- and many buyers participating in the session are adding cans to their assortments. Lauren Wiersma, the National Wine Buyer for Lucky's, for example, launched a chain-wide program around canned wine this past February. "We wanted to show our customers that the quality was good, and that it was an acceptable thing to drink," she says. "Then we started transitioning into wine-based spritzers and vodka-based spritzers."
Part of the popularity of canned beverages is convenience, as they can be taken a lot of places that glass can't, such as pools. And as many of these drinks tend to be lighter, with less calories and a lower ABV (such as Grand Tasting Award winner Social Sparkling Wine), they are popular among the healthy-minded consumers, as well. Plus, they make it easier to try different types of cocktails without the hassle of making them yourself. Plus, they open up the opportunity for completely new types of alcoholic beverages, such as Cafe Agave's Spiked Cold Brew Coffee. (Click here to watch a video interview with Cafe Agave's Co-Founder, Ami-Lynn Bakshi).
There's also a marketing benefit around these RTD brands, as they tend to have very colorful, flashy designs that are truly Instagram-worthy (checkout the 90K posts with the hashtag #whiteclaw and you'll see what I mean).
All this points to the importance of keeping your assortment fresh. Today's alcoholic beverage consumer is not as loyal as she used to be, and is continually seeking out novelty and variety. Brands must keep this in mind as they develop products, and retailers need to keep pace with the quickly-changing trends and adapt their assortments accordingly.
Click here to download the Nielsen BevAl slide presentation: Nielsen 2019 ECRM Global Bev Al.pdf

---
Nielsen's Caitlyn Battaglia
Lucky's Market's Andy Dobbie & Lauren Weirsma
---