Turn Customers into Influencers with 'Instagramable' Moments
9/19/2019
---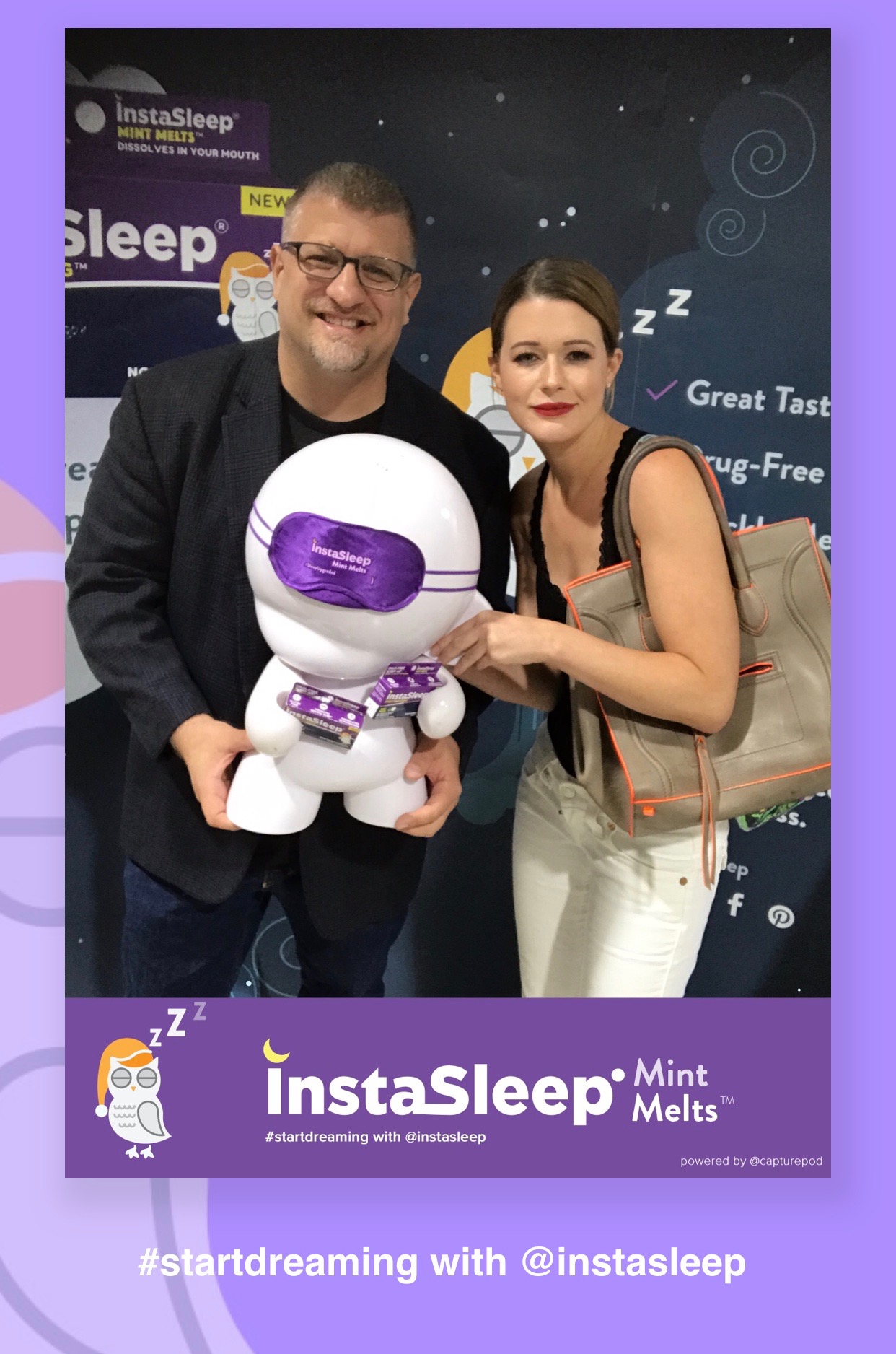 Influencer marketing doesn't just have to involve influencers. Your customers should be a big part of it, as well. If you get enough customers to post and share your brand on social media, the result in the aggregate is the same – your brand in front of a large audience of even more potential customers.
And you can do this by creating "Instagramable Moments"– moments that people (whether influencers or not) just can't resist snapping photos of and sharing with their friends via social media.
During the past month I've seen this executed brilliantly firsthand by three brands, each of which has put their own unique spin on how they leverage the power of social media to extend their reach – with limited marketing budgets.
They also happen to be friends of mine in New York City. Arthur Mandel is the founder of InstaSleep, a drug free mint sleep melt, based in Brooklyn. Jenny Nemeth is the owner of Rich Bich Clinic in Manhattan, a beauty and wellness clinic that does everything from laser treatments and hair removal to recovery IVs and B12 shots. And finally, there is Julie Christofferson and Ishmael Tirado, who own and operate 2 Dive 4, a tapas restaurant and bar based in Long Island City. Following are some details on how each of these brands have created such Instagramable moments to drive awareness.
---
InstaSleep Mint Melts
InstaSleep has a knack for getting beauty, wellness and fashion influencers with huge followings -- as well as customers with smaller but very engaged followings -- to share posts about his brand by building unique promotions tied into New York Fashion Week events.
During New York Fashion Week, the drug-free sleep aid brand did something that really blew everyone away. It had a bedroom set up at the runway shows to creat a branded activation for influencers to take part in. The bed was decorated in the brand's colors and it was it placed near the runway next to the step-and-repeat, along with Jamal, the InstaSleep Mascot, who holds a package of InstaSleep in each hand and wears InstaSleep-branded eye shades. (After all, Mandel does make a sleep aid product.)
Now everyone loves taking photos with Jamal, but in this case, the combination of the bed and Jamal and a photographer/video team with a photo booth camera (the ones that send you a branded digital photo via text or email) was impossible to resist for the models, media, and influencers. The photographers were busy all evening taking photos and videos of guests waking up in glamorous (since they all were already dressed up for the fashion show), with them cuddling next to Jamal under a blanket, or plopping down on the bed, and waking up refreshed.
The result? Million of impressions from these photos and shares among young, trendy, fashion-forward men and women – his key target audience.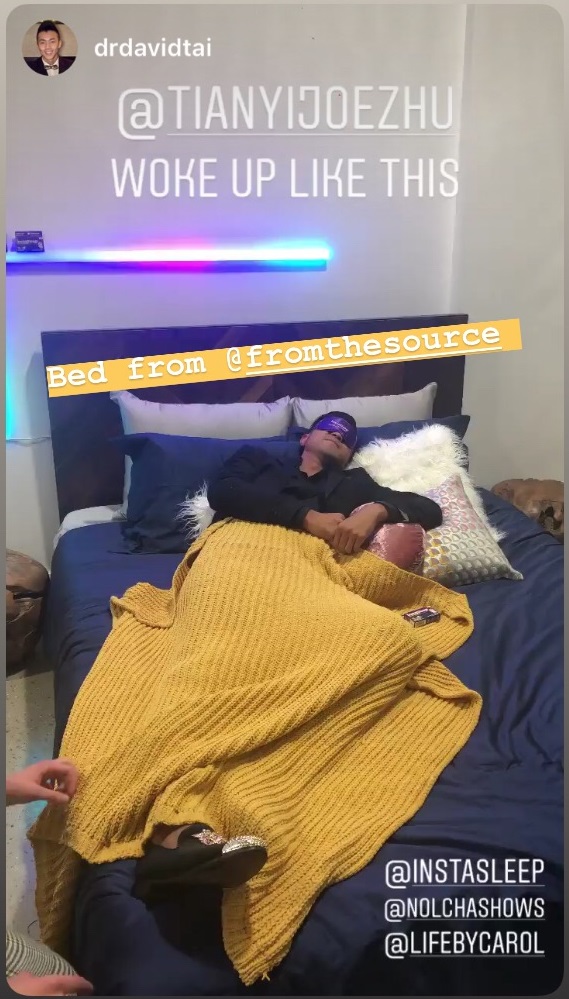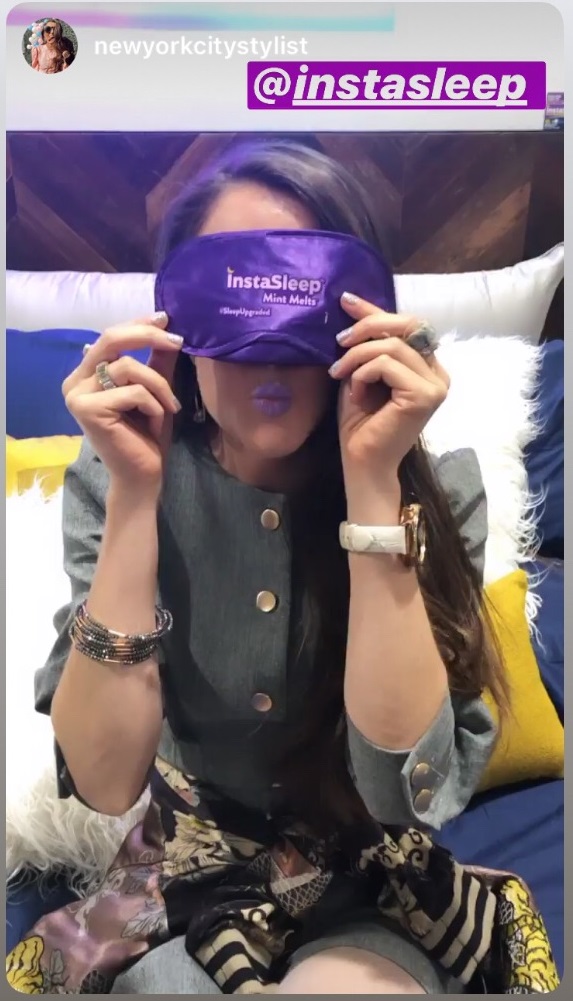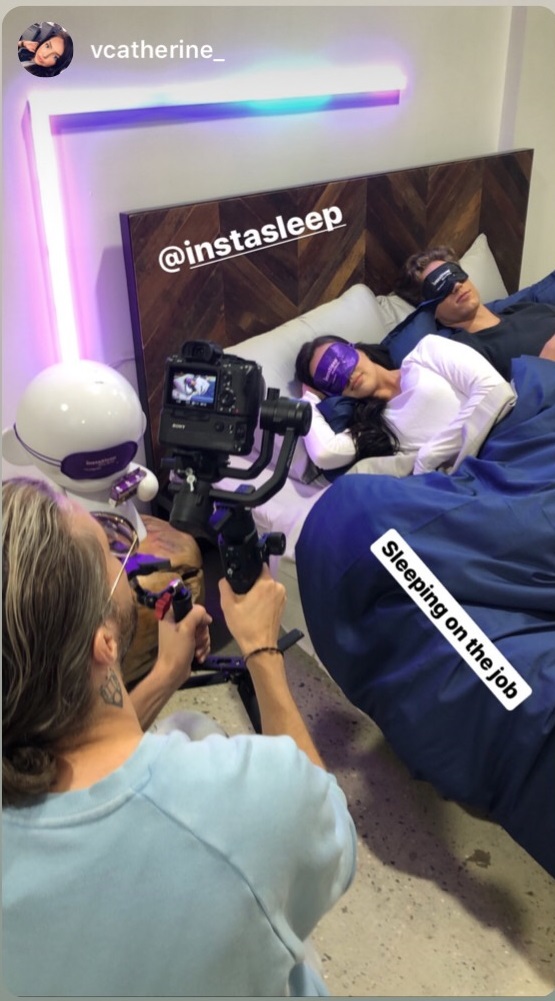 Rich Bich Clinic
Rich Bich is a beauty and wellness clinic located in the penthouse on Manhattan's Upper East Side. It spans 2,000 square feet and two floors, including an outdoor deck, and offers a variety of services, including laser skin treatments, emsculpting, spray tanning, hydration and recovery IVs, and booster shots.
Like Mandel, founder Jenny Nemeth works with a lot of beauty and fashion-minded clients, including models and influencers, and she's turned her place into a host of instagramable opportunities. The moment you step out of the elevator, there is a branded step-and-repeat with a camera light – just waiting for customers to use after they get their treatments. On the couches in the waiting area are a variety of plush toys for people to take selfies with while waiting for their appointments or getting IV treatments.
What's more, Jenny and the staff are very active in encouraging customers to snap and share photos while they are there, and as Jenny is a bit of an influencer herself, this all results in dozens of posts each day from her customers which she shares on her Instagram Stories.
Arthur from Instasleep is actually planning to team up with Jenny to host a co-branded pajama party for customers and influencers at the Rich Bich clinic, during which they will get tours of the clinic's services and party in the lounge and the outside deck – a wellness-themed event that brings each of their audiences together under a common theme: healthy sleep.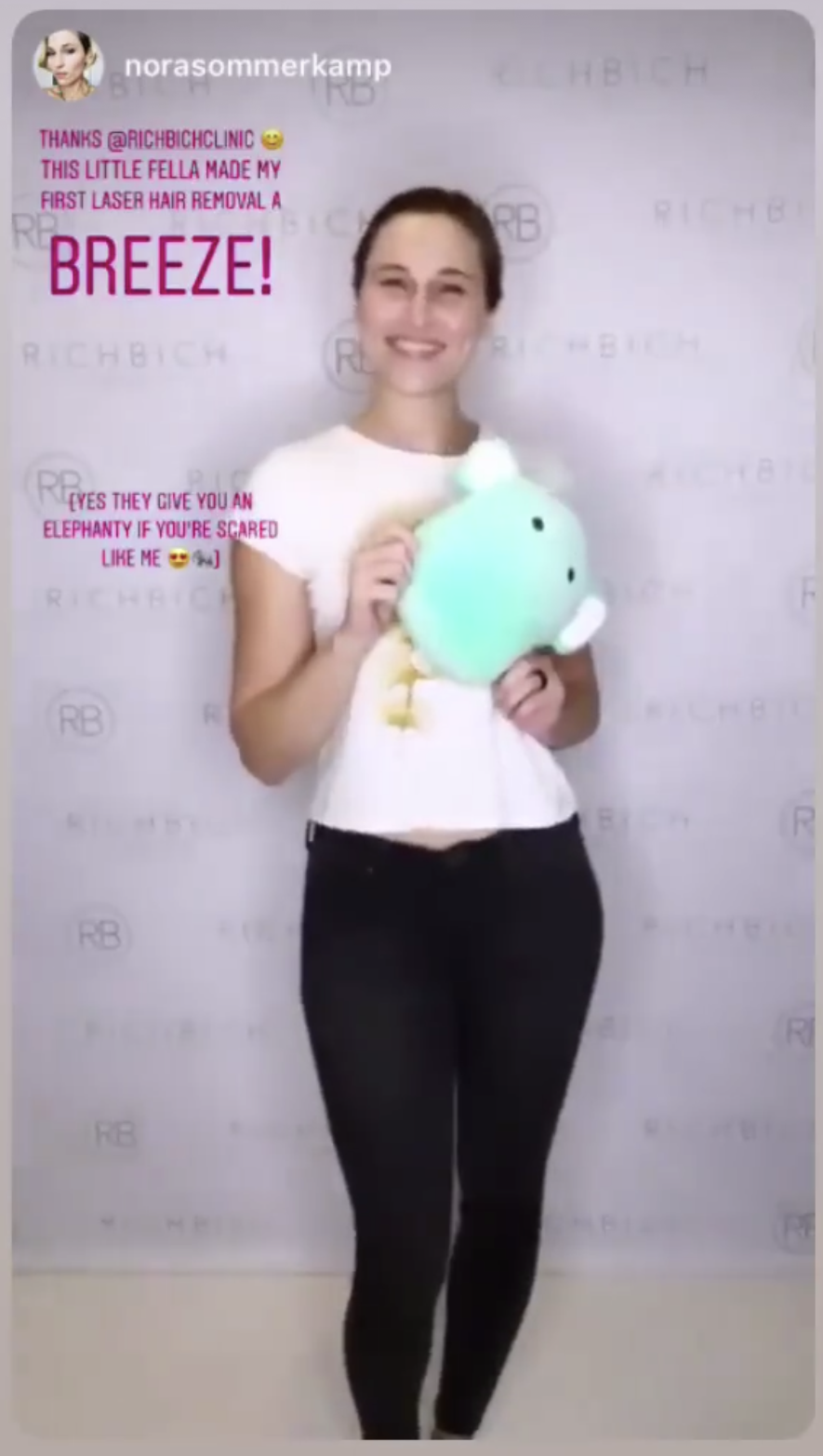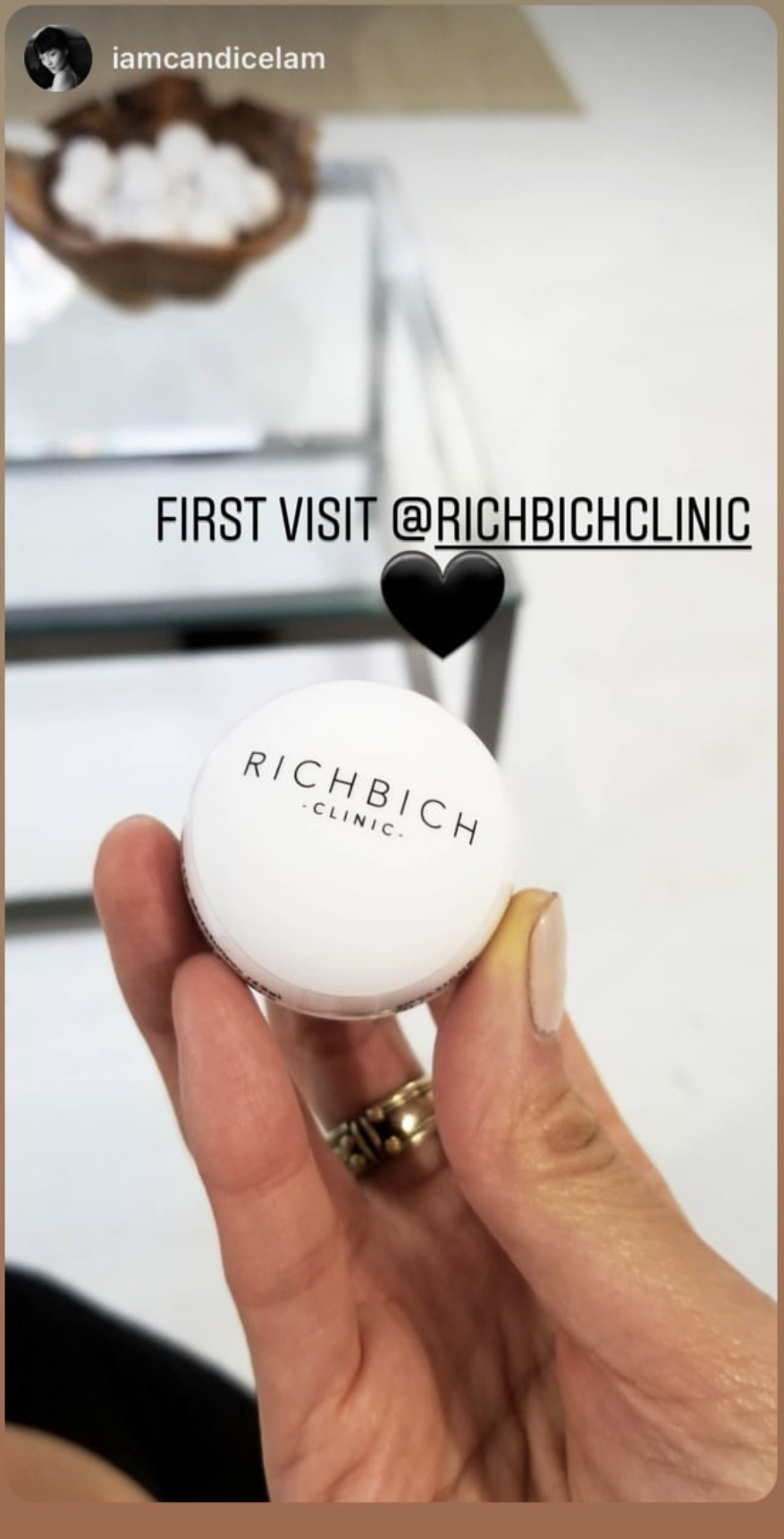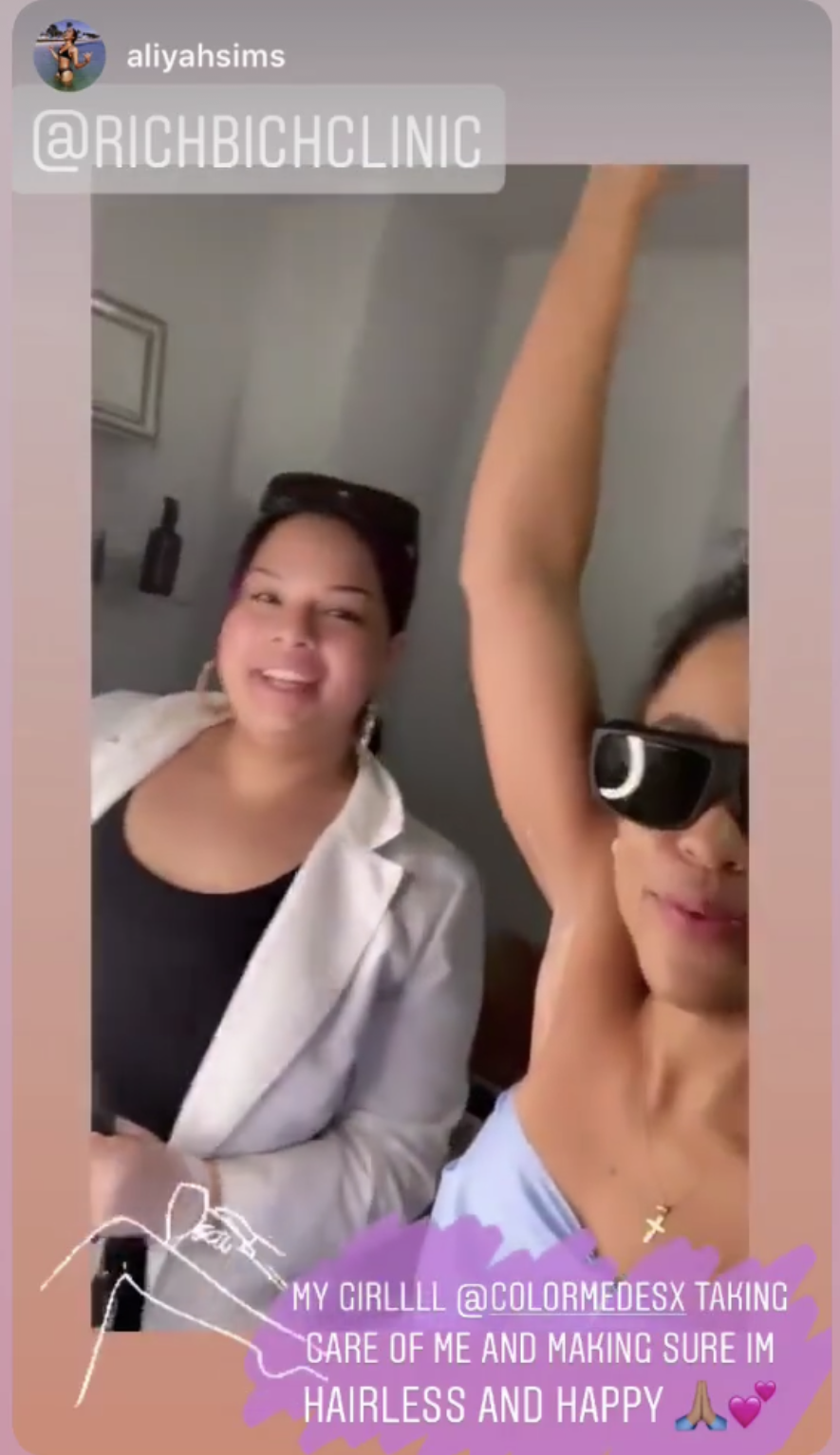 ---
2 Dive 4
Julie Christofferson and Ishmael Tirado own and operate 2 Dive 4, a tapas restaurant and bar based in the trendy New York neighborhood of Long Island City. The restaurant, which opened last month, is filled with tons of visual candy just ripe for social media. In fact, from the moment I walked in the door I couldn't resist snapping photos and posting them on my Instagram feed to share with my friends.
Ish, as everyone refers to him, used to be an underwater welder, and so the entire place is themed around all things diving and ship-related. The entire rear wall has a giant mural of an underwater welder, painted by a famous local graffiti artist, who also did a smaller mural in the front of the restaurt. In addition, all of the design elements are related to the underwater welding trade, including the diving helmet he used, which is on a shelf at the bar; portholes built into the bathroom doors (don't worry, you can't open them to peek in); and an anchor hanging from the ceiling above the entrance. And the light fixtures are from old salvaged ships. Even the non-seaworthy elements are Instagram-worthy, such as the sleek bar, the beer taps embedded into the walls, and the logo and signage.
Plus, as a movie and music buff, Ish has tons of autographed posters on the walls throughout the restaurant featuring his favorite films and bands (Including an autographed picture of the Beastie Boys, one of my old favorites).
Indeed, everywhere you turn in this restaurant, there is something to take photos of, including the food, which is beautifully plated by Executive Chef Felix Castro. And while the place just opened, already I'm seeing tons of photos shared by excited customers who visit.
And Ish and Julie plan to keep the photo opportunities fresh – switching up these design elements on a regular basis, including replacing the mural every year. The pair are very engaged with their customers, often excitedly taking them on tours to show them the various artifacts, as well as posing for photos with them.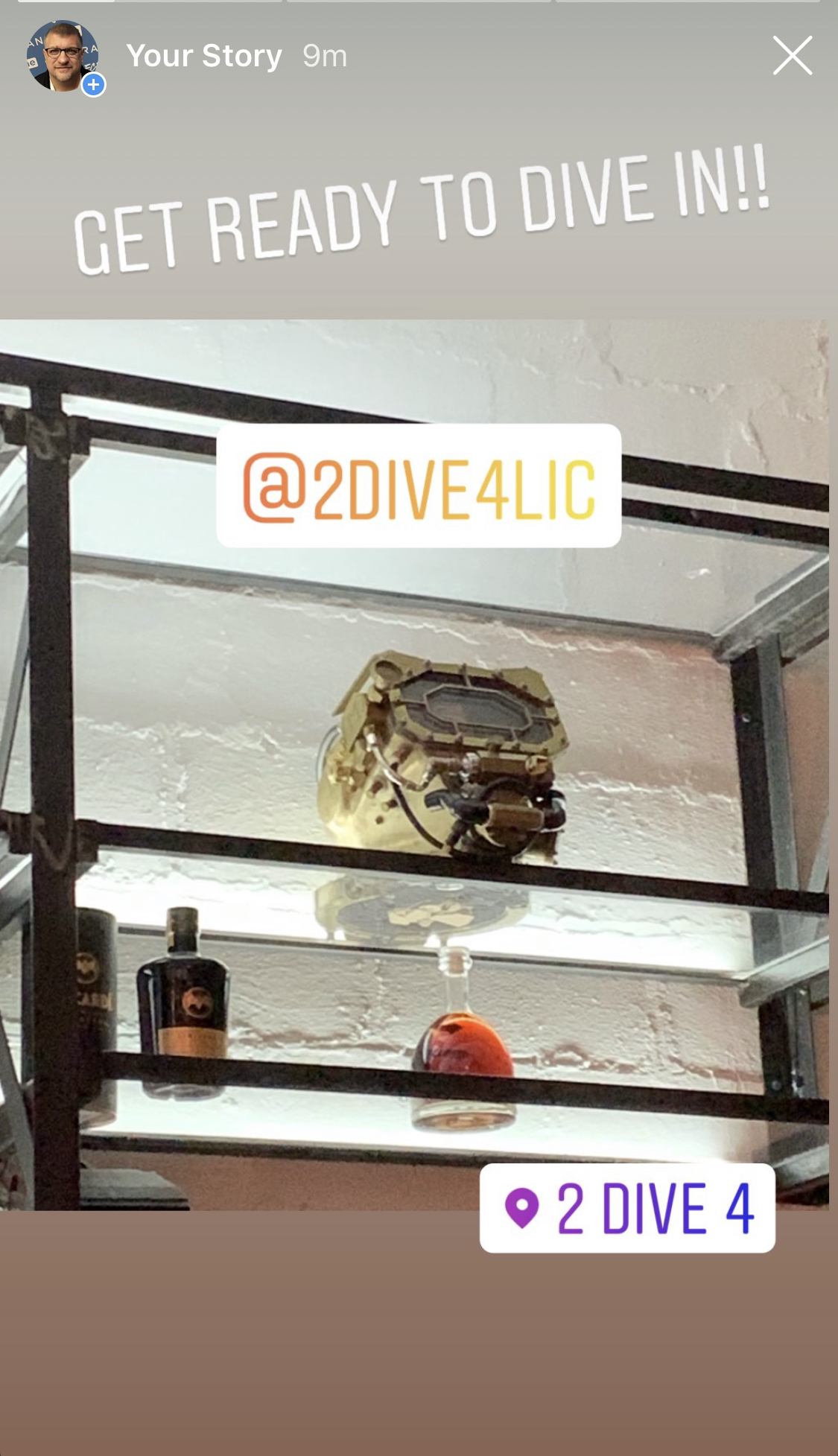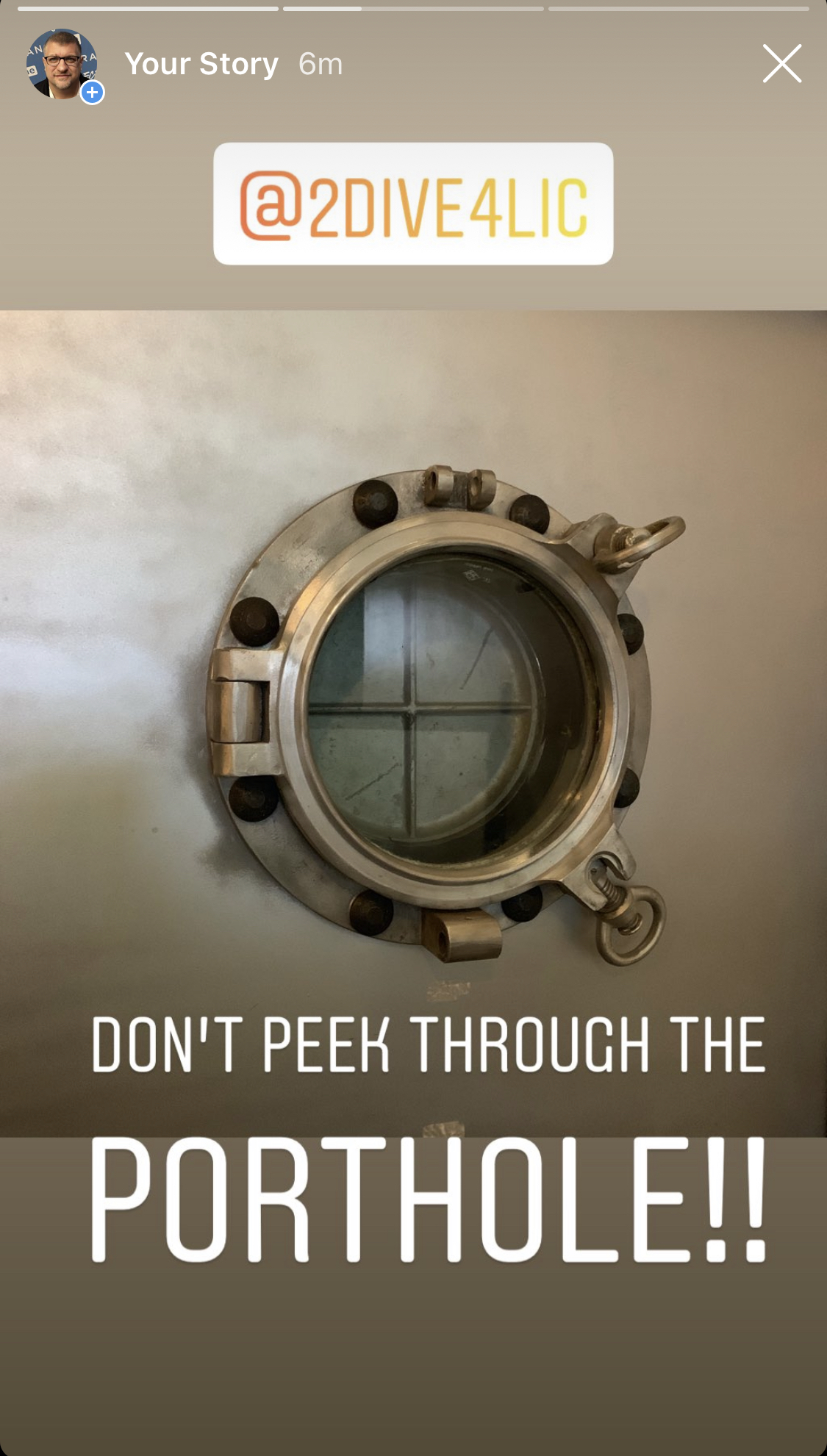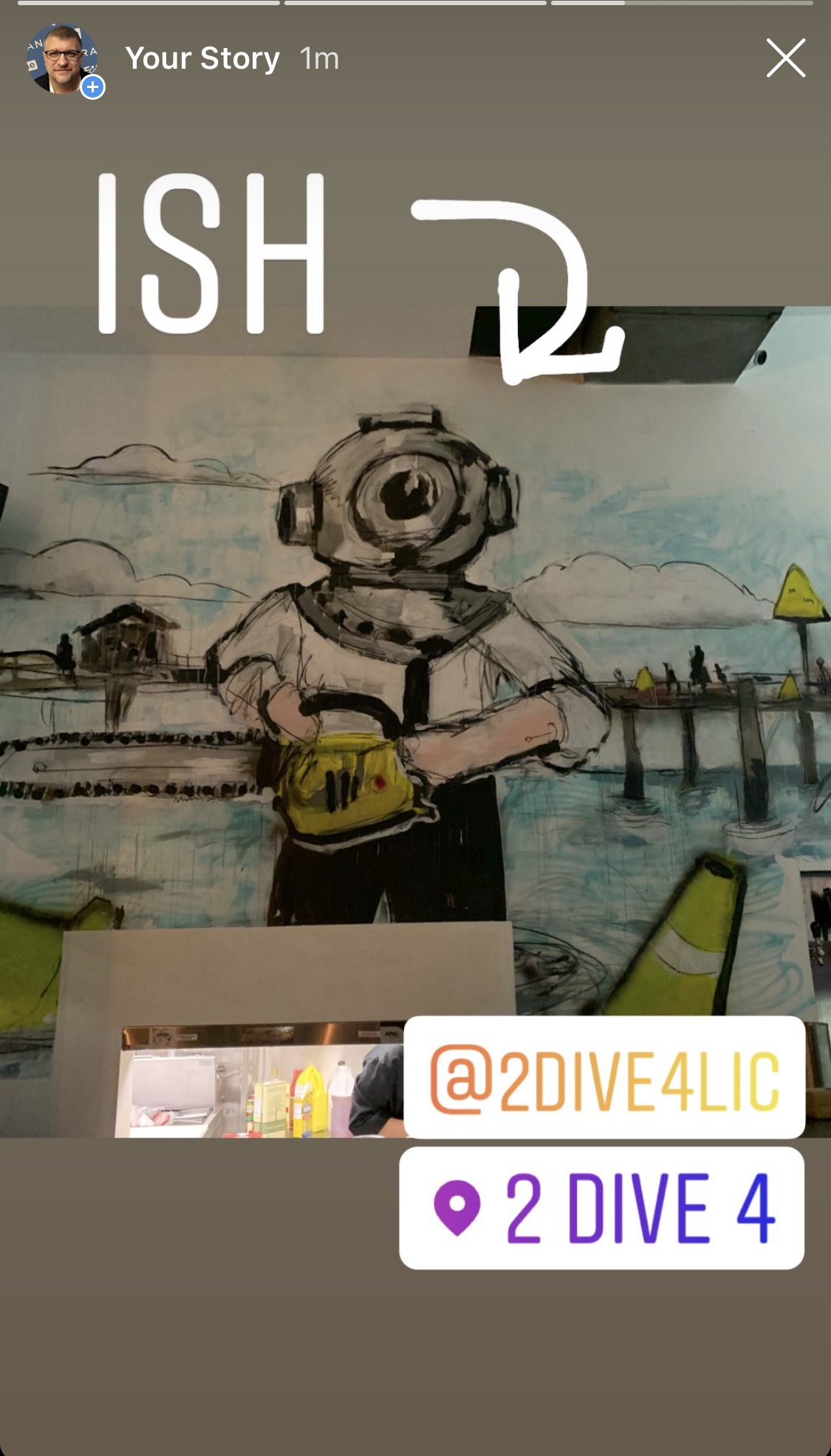 ---
Creating Your Instagramable Moment
So in your efforts to create instagramable moments for your brand, store or restaurant, here are a few things to keep in mind:
Participate in outside events that reach your target audience, and create photo-worthy moments at them. At a minimum, have cool step-and-repeat and a photographer, but if possible look to go beyond that and do something truly unique and on-brand, like Arthur did with the bed.

For retailers, foodservice operators or others who operate locations that customers visit, be sure to include plenty of photo-friendly elements in your designs, layouts and merchandising, something that your guests or shoppers would want to take photos of (or selfies with) and share. For restaurants, make sure that your meals are well-plated, and served in a way that creates an instagramble moment in itself. (Really cool tableware helps!).

Get involved! Encourage picture-taking, and participate in your customers' photos and posts – your staff can be Instagramable, too!

Invest in a photo booth camera that can send branded images instantly via text or email -- people want to share it NOW, not when they get home, so immediacy is key. (The image at the top of the page was created with one of these cameras).

Make sure your social media handle and related hashtags are everywhere, so guests remember to tag you in their posts!
Most importantly – keep switching it up! Don't be a "one and done" posting opportunity. Keep refreshing these various design elements and activities so that people have reasons to keep coming back and posting. Try to give them something new to snap a photo of with every visit, and they'll keep doing your marketing for you!