Technomic to Present Healthy Foods Trends and Insights at ECRM Foodservice EPPS
9/10/2018
---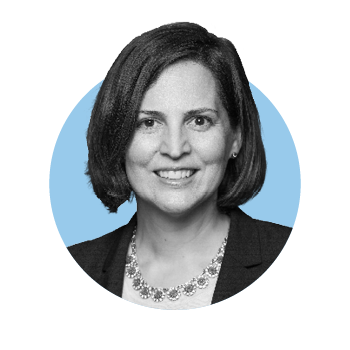 Consumers are increasingly wellness-minded, and because of this, they are demanding healthier options on the menus of restaurant and foodservice establishments they visit.
At ECRM's Foodservice: Healthy & Specialty Foods session this coming November in Cape Coral, Fla., Kathryn Fenner, a Principal at Technomic, Inc. who has over 20 years of experience in the Food Industry, including experience in Foodservice, Vend, Convenience and Drug Channels, will present the latest trends and insights on healthy and specialty items on the menu so that buyers and sellers can more effectively collaborate on building ideal menu selections to meet this demand.
This is one of two educational programs that will be happening during the session. Mark Kelnhofer, CEO of Return on Ingredients, will also present how to incorporate effective menu costing into foodeservice operations.
About Kathryn Fenner
Kathryn was previously employed as an Associate in the practice from 1998-2003, where she conducted numerous proprietary and multi-client studies across all away from home channels, including market sizing, market trend evaluation and competitive assessments/benchmarking.
She spent the last 13 years on the manufacturer side of the industry, working for Kellogg's Specialty Channels in a variety of roles including Portfolio/Brand Marketing, Customer Marketing and Innovation. Most recently she served as the Director of the Frozen Business Unit at Kellogg's Specialty Channels, where she directed all aspects of the Eggo, Morningstar Farms, and Gardenburger brands within foodservice and convenience, including Strategic Planning, Pricing, Portfolio Management and Rationalization, and Promotional and Innovation planning and execution. Early in her career Kathryn also gained knowledge and experience in foodservice sales at Kraft North American Foodservice.
Kathryn has been a presenter at several industry events and conferences, including the International Foodservice Manufacturers Association (IFMA) Forecast and Outlook and Foodservice Fundamentals events, Winsight's Outlook Leadership Conference, and Technomic's Foodservice and Consumer Insights Planning Programs.
She holds a Masters of Business Administration from DePaul University in Chicago, Illinois, with a concentration in Marketing, and a Bachelor of Arts degree from the University of Wisconsin- Madison for Communications with a concentration in Rhetoric and Public Address.