Mark Kelnhofer to Speak on Menu Costing at ECRM Foodservice Session
9/6/2018
---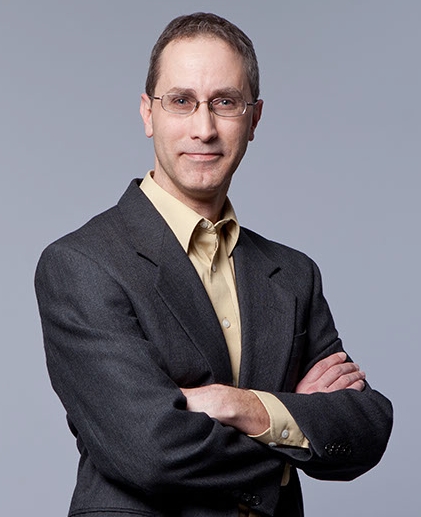 Mark Kelnhofer, President and CEO of Return On Ingredients LLC and menu costing expert will examine what producing the menu items for an optimal guest experience really costs your operation during his keynote at ECRM's Foodservice: Healthy & Specialty Foods session this coming November in Cape Coral, Fla.
During his presentation, titled, "Pumping Up Your Recipe Costing to Improve Menu Engineering & Profits," Mark will take attendees through the steps required to re-engineer menus for success and profitability utilizing his proven methods, with accurate recipe costing as a base. He'll examine the flaws of traditional dog/star reporting and provide guidance on the proper data to be reviewed for a healthier bottom line.
Now I admit that menu costing may not be the "sexiest" part of a foodservice operations, but it's certainly one of the most important for running a profitable business, and Mark's presentation will take you through the steps needed to account for all of the costs involved in creating a great menu.
Mark is an international speaker and the author of two books on the subject of recipe costing and menu engineering published by the Restaurant Institute: Return On Ingredients and The Culinary Pocket Resource of Yields, Weights, Densities, & Measures. He has more than 20 years of experience in working with restaurants and foodservice operations to boost their bottom lines.
After graduating from Ohio Dominican University with his undergraduate degree in 1993 he went into manufacturing accounting, spending eight years in a variety of industries including plastic injection molding, lighting equipment, transit buses and tire repair products. In 2002,
He was brought into the Bravo Brio Restaurant Group to design and implement cost control system based principles learned from his past industry experience. After implementation, BBRG experienced five consecutive years of cost reductions resulting in millions of dollars in savings. Following this, he launched Return On Ingredients LLC in January 2009 based on those same principles, including accurate recipe costing, effective menu engineering, and process improvements.
Kelnhofer holds a Masters in Business Administration (2005) and a Bachelor of Arts majoring in Accounting and Business Administration (1993) from Ohio Dominican University in Columbus, Ohio. He also is a Certified Food and Beverage Executive (CFBE) from the American Hotel & Lodging Educational Institute (AHLEI). Mark is currently a Lecturer at The Ohio State University instructing Food, Beverage, & Labor Cost Control as well as Adjunct Faculty at Ohio University instructing Accounting for Hospitality Operations.
The ECRM Foodservice: Healthy & Specialty Foods session provides foodservice operators with the opportunity to have private, pre-scheduled meetings with new and emerging suppliers developed to enhance the product discovery efforts for their menus.
If you'd like more information or wish to register, you can contact me at 440-528-0426, or via email at Stephanie@ecrm.marketgate.com