Bartell Drugs: Leading the CBD Charge
6/25/2019
---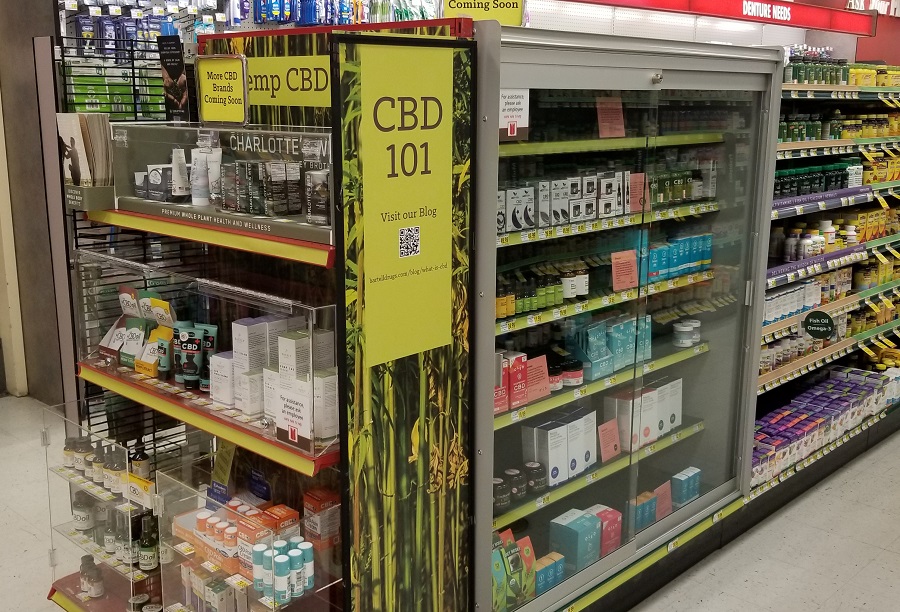 Last month I had the opportunity to moderate a retail panel discussion at ECRM's Pet EPPS, and not surprisingly, I ended up dedicating a good portion of the discussion to CBD products, as three of the buyers on my panel were already active in the CBD space.
One of the panelists was Howie Cohen, GM Category Manager for Seattle-based Bartell Drugs, a fourth-generation, family-owned drug chain with more than 65 stores in the Pacific Northwest that many consider the pioneer in selling CBD at mass retail. The company had just added pet products to its CBD assortment the week prior, an addition that was only the latest step in the expansion of its CBD offerings beyond OTC into additional categories such as food and beauty.
"Customers continue to research and educate themselves on the therapeutic potential of CBD," said Brent Beebe, SVP of Marketing, Merchandising & Store Development for Bartell. "Many individuals have found that CBD provides them the relief they are seeking for a wide range of symptoms. The negative stigma has softened and curiosities are high as people discuss the products with their family and friends. Now, customers can visit one of our welcoming neighborhood drugstores to pick up their hemp CBD."
Bartell launched its CBD program in September 2018 with a combination of external and internal CBD products, including tinctures, capsules, creams, roll-ons and sprays from brands such as Shikai, Charlotte's Web and CV Science. Based on the huge success of the initiative – with sales growing on a weekly basis -- Bartell has already expanded its CBD footprint in the store. "We now offer a 3-foot end cap and four feet in-line, all in locked cases," said Category Manager Phil Burke, a regular at ECRM's CBD sessions who spearheaded the company's CBD efforts. "Pet and beauty are just starting out and are available with the human products in the cases."
Burke and his team laid much of the groundwork and developed the procedures for researching and vetting the CBD suppliers. "The work Bartell did there really applies to pet and everything else we expand to, whether it's beauty, food and candy," said Cohen. "This includes having done our research on the companies and the products, vetting companies that know what they're doing, and sourcing quality hemp locally. We have a big focus on making sure we're pulling hemp out of local Washington, Oregon, and Colorado areas. We want organic products as well, which fits our product mix and what we're trying to do."
Indeed, for all categories, Bartell tries to source locally whenever it can as a way of differentiating its stores as well as supporting the communities it serves. For example, the company recently teamed up with Oleo, a Seattle-based provider of CBD powdered drink mix supplements for active consumers to sell across its Washington state stores.
"Supporting local businesses and offering innovative products is very important to us," said Beebe. "This new partnership with OLEO supports both of those initiatives.
Vetting Suppliers
Ensuring quality, safety and consistency of its CBD products is paramount for Bartell, and its vetting process includes examining how suppliers are qualitatively testing their batches and keeping the standards up, making sure the THC is below the thresholds needed, and that the products have the right strengths of CBD.

Cohen outlined his approach to vetting during a video interview I recorded with him at our Pet EPPS: "My first three questions are always the same: Where are you sourcing your hemp from? What are your testing standards? And what is your extraction process?" he said.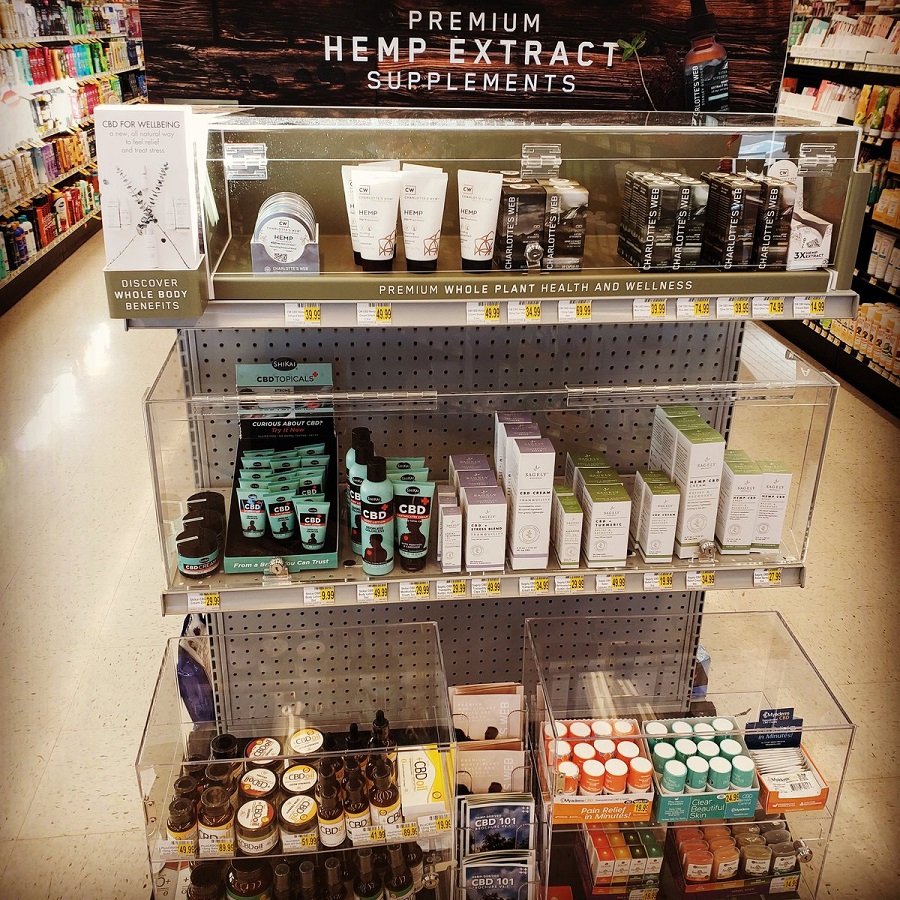 "If they can't answer those questions, they are pretty much off my list immediately. Next step is looking at the products and determining if they fit the needs that we have within the product line. There are so many different things you can do with CBD. Within pet, you have everything from topicals and shampoos, to treats and bones. There's just a lot of different applications. So, we look at whether or not the product fits the need that we have in our assortment, and then diving deeper into their answers on the initial questions from the testing. If they're going through a distributor, is that distributor doing third party testing, too? These are the things we need to know."
Within the pet category, Bartell has launched with a number of flavored and unflavored tinctures, as well as two organic treats made with CBD oil. They are also bringing in some additional treats, chews, and bones – all merchandised along with the human CBD products in the cases for ease of shopping as well as security (these are premium products, after all).
CBD Education
With so many different types of products addressing so many different types of conditions, anyone selling CBD must have a well-trained staff who can field questions from shoppers and point them in the right direction.
"We've done a lot of groundwork already and created education for our employees first," said Cohen. "We communicated to employees, 'This is what it is, this is how it works, this is why it works. This is what we're carrying and how we vetted it.' Everyone was clear on what we've done as far as the efficacy, safety, and the legality of carrying the products."
The second component of education is communicating this to Bartell's customers. "We've been trusted for a long time in all the things we carry, so we want them to trust us as a destination for CBD products as well," said Cohen. "We do that with our marketing. We have a blog page dedicated to CBD products [that includes several customer testimonials], and we have information on our social media. Plus, we include it in our ads now as well." Literature is also available in the CBD display case.
What's next for the retailer is watching the initial rollout and seeing how it performs, then growing the assortment and the space it's giving CBD in the stores to fulfill the different customer needs. "As a retailer, bringing the highest quality product selection to market is the best step towards providing a choice for our customers," added Beebe.
ECRM is following suit. Just as Bartell has entered the pet category and will be pursuing food products as well, we have launched a Pet CBD and CBD Food & Beverage session that will be held this coming November – to provide retailers with both education on those segments of CBD, as well as the opportunity to meet with vendors who have developed innovative products for them. We hope to see you there! (See below for more info).
Editor's note: This article was originally published in the June 3 issue of Chain Drug Review.
---
Interview with Bartell's Howie Cohen about CBD pet products.
---