ECRM Convenience Roundtables Focus on CBD, Wellness & What's Next in Retail
2/28/2019
---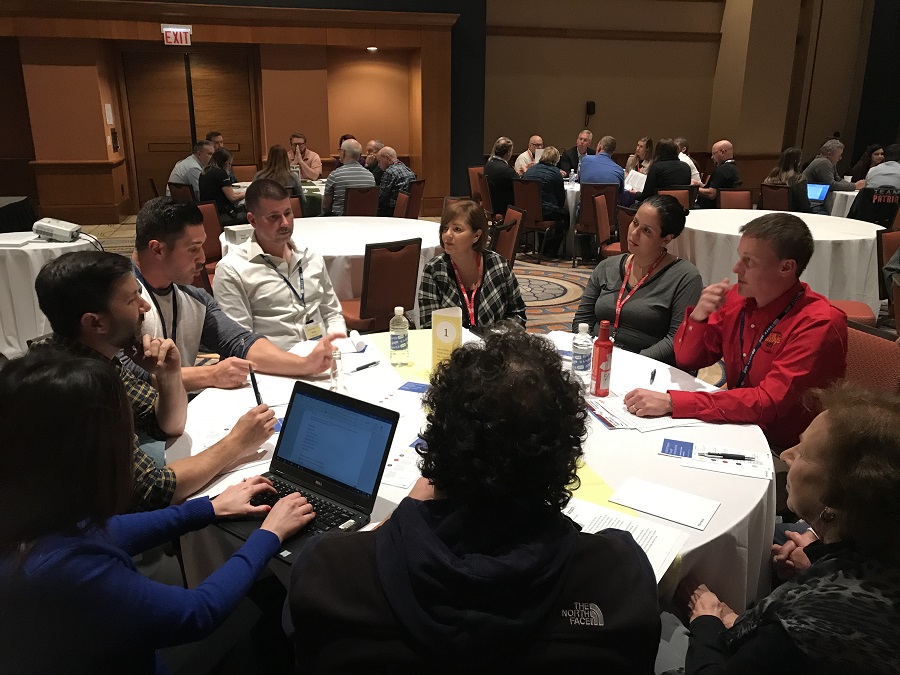 More than 80 convenience store buyers and suppliers participated in our first series of Thought Interaction Pod (TIP) roundtable discussions at ECRM's Convenience EPPS held earlier this month, during which they shared their thoughts and experiences around topics such as selling CBD products, wellness trends, and the future of convenience retailing.
As I mentioned in a previous post, this format has seen great success for the past three years at our Pharmacy sessions, and we're thrilled to have the opportunity to bring them to select Grocery sessions! There were five table topics, and two 30-minute rounds of discussions, each moderated by an attendee -- so each participant was able to engage in discussions on two topics during that one-hour period. Below are videos featuring an overview of the TIP Discussion format as well as interviews with three of the roundtable moderators, who discuss some key takeaways from their roundtable conversations.
---
Overview of the TIP Discussion format.
This quick video gives you an idea of how the TIP discussions were set up. As you can see, there were five discussion topic tables, each with an attendee moderator. Participants selected the topic table of their choice, engaged in a 30-minute discussionn, then once the first round finished they selected another table topic for another 30 minute discussion.
---
CBD and its role in convenience stores today, and within the next 5 years.
Steve Felton, General Manager, Associated Convenience Grocers, moderated the discussion on CBD in the convenience store industry. As with other retailers evaluating CBD, many are stepping into the arena cautiously, with a careful eye on laws, regulations, and the coming FDA opinion. Here are takeaways from his discussion.
---
Convenience 2029: What will the convenience store look like 10 year from now?
Jeff Seiple, VP of Sales, Willy's Fresh Salsa moderated a discussion in which table participants shared their views on where the convenience store industry is headed over the next decade. Here is his overview of that discussion.
---
MEGA TREND: Healthy/Better For You: What the convenience channel is doing to address this trend, and the opportunities that can still be capitalized on?
Mark DiDomenico, Director of Business Development for Datassential, moderated a table whose discussion focused on how the convenience store channel can capitalize on the wellness trend via healthy offerings both on the foodservice side as well as with its products. Here are some learnings from his table discussion.
---
NEXT GROCERY TIP ROUNDTABLE DISCUSSION: ECRM SUMMER CENTER STORE EPPS -- CLICK THE LINK BELOW FOR MORE INFO!