ECRM Convenience Session to Feature Industry Roundtable Discussions
1/7/2019
---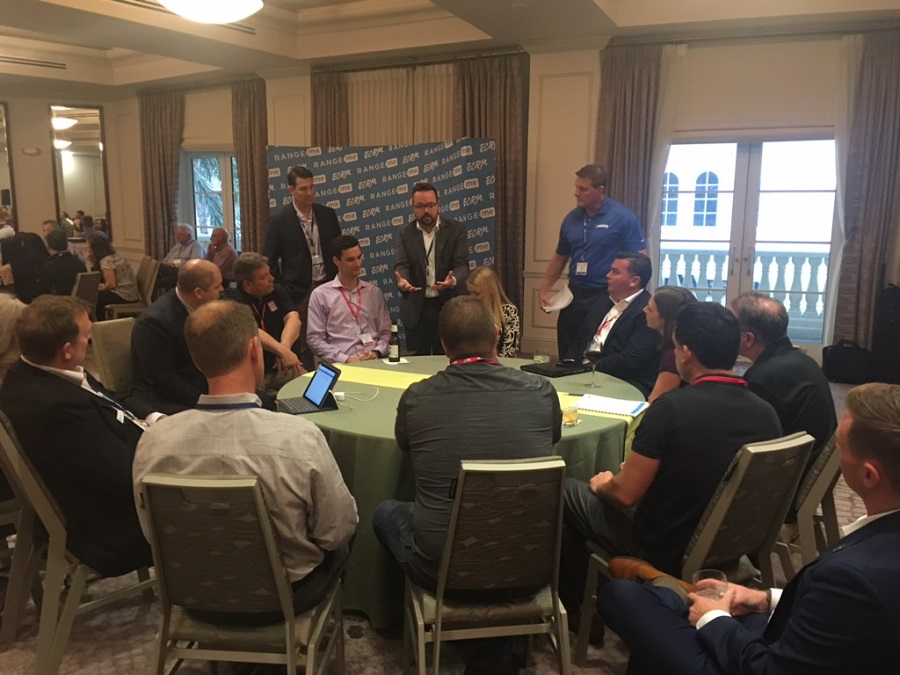 This year we're stealing a page from the ECRM Pharmacy Team playbook and offering Thought Interaction Pod (TIP) roundtable discussions for attendees of our upcoming Convenience and Merchandising Solutions sessions. These peer-to-peer format has seen great success for the past two years at our Pharmacy sessions, and we're thrilled to have the opportunity to bring them to select Grocery sessions!
For those of you not familiar with the TIP discussions, they are part of our educational programming and enable our attendees to take a deep dive on several key industry issues of importance, sharing their challenges and successes to drive the industry forward.
Here's how it works: Participants will enter a ballroom in which we have several roundtables set up, each dedicated to a specific industry issue with a session participant serving as moderator of each table. Attendees have several topics to choose from (see below) and pick the topic table of their choice on a first-come, first-served basis.
The first round of discussions lasts approximately 30 minutes, after which there is a 5-minute refreshment break, and then there is one more round of discussions for which attendees chose a second table in which to participate. So each attendee participates in discussions on two different topics during the program.
And to ensure that everyone gets a taste of each topic, I'll be holding a video interview with each table moderator, during which they will highlight key learnings from both rounds of table discussions -- and we'll share these videos in a blog post following the session. (No participant comments will be published.)
Here are the table topics and moderators:
Pod/Table 1 Topic: Convenience 2029: What will the convenience store look like 10 year from now?
Moderator: Jeff Seiple, VP of Sales, Willy's Fresh Salsa
Pod/Table 2 Topic: World of Retail 2029: What will the traditional retail store look like 10 years from now?
Moderator: Cam Cloeter, Impulse Marketing Company
Pod/Table 3 Topic: CBD and its role in convenience stores today, and within the next 5 years? How will merchandising/fixtures play a role in this new category?
Moderator: Steve Felton, General Manager, Associated Convenience Grocers
Pod/Table 4 Topic: Market Trend/Shifts: As retailers step up their online and delivery game, what is in store for "digital" within convenience channel and what can "merchandising" do to compete?
Moderator: Charley Orwig, Marketing Director, Datassential
Pod/Table 5 Topic: MEGA TREND: Healthy/Better For you- Discussion around what the convenience channel is doing to address this trend, and the opportunities that can still be capitalized on?
Moderator: Mark Didomenico, Director of Business Development, Datassential
To register for this session, please click the link below -- hope to see you there!