Healthier Options, Store Brands & Digital Driving Candy Category Growth
11/26/2018
---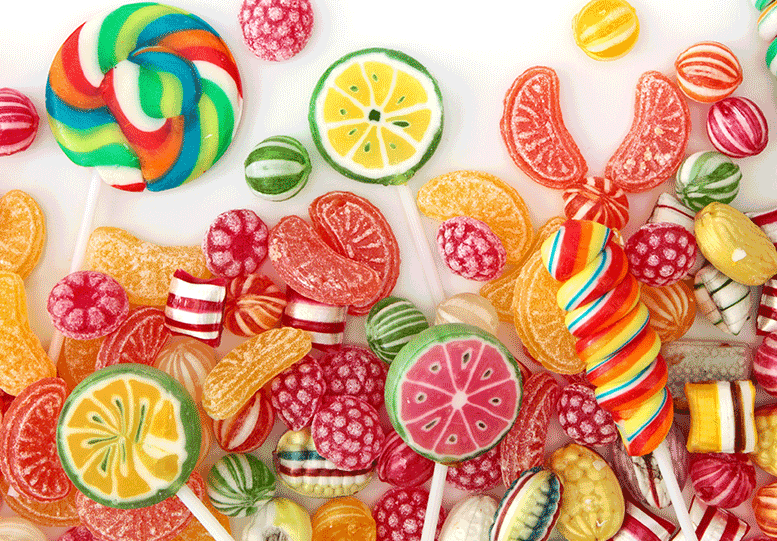 Candy is generally not associated with wellness-related products, but the trend toward clean labels and healthy ingredients is having a large impact on the category, leading to a boost in sales of chocolate and non-chocolate sweets and the growth in the number of products being launched to address this, as we saw in ECRM's recent Candy Planning: Everyday and Summer Seasonal session. (Click here to download the presentation slides.)
"We're seeing double-digit growth in organics, gluten-free, non-GMO," says Daniel Sadler, Principal with IRI, who presented the company's latest candy trends during the session. "It's that need to be a little bit more healthy. With the Millennials this is a big factor. They are looking for health and wellness attributes. Gluten-free. Non-GMO. Vegan. It's an emerging trend we're seeing."
According to IRI, this interest in specific attributes evolves based on generational needs. While Millennials may seek products with organic ingredients, Generation X wants products with no caffeine, and boomers are looking for products with no sugar, low calories, or antioxidants.
Organic products are big in another segment of the category that's seeing double-digit growth: store brands. "Store brands are getting more than their fair share of growth," says IRI's Sadler. "Private label is really resonating with the Millennials. Based on surveys we have done, they have very positive attitudes about the quality of the products -- similar to the views that they have for national brands. And it's not just your mainstream generic labels now, but rather we're seeing more of a tiered offering with premium and organic private label."
Regardless of segment, online is where a lot of the action is. While online sales of candy is still a small percentage of sales at 3 percent, it's driving almost 40 percent of the growth, according to IRI. "Online is a great opportunity," says IRI's Sadler. "If you don't have a strategy for online you need to make it a priority. And this doesn't just mean ecommerce, but also includes your digital presence such as your website and social media. Your brand must be authentic, and personalized Omnichannel marketing is not a 'nice-to-have' anymore – it's a need-to-have."
Some additional recommendations from Sadler:
Focus on Millennials and younger generations: Along with Generation X, Millennials represent 80 percent of the category growth, so you need prioritize your messaging to them. Younger generations have broader appeal for a wider array of treats, resulting in over 46 percent of Candy sales and 87 percent of growth. This group will continue to grow in prominence in the coming years, representing a disproportionate share of sales growth for non-chocolate and chocolate in the coming three years
Seasons: In addition to the traditional candy seasons such as Valentine's Day, Halloween, and Christmas, retailers and brands shouldn't overlook opportunities around smaller seasons, including parties, anniversaries, birthdays, and other special occasions. "Every day can be a candy holiday. You need to communicate key treating moments."
Interview with IRI's Dan Sadler
Buyer's Choice Award Winners
Congratulations to the ECRM/Candy Industry Magazine Buyers Choice Award winners: Tru Fru (Best Chocolate), Dave's Sweet Tooth (Best Non-Chocolate) and Koko's Confectionery & Novelty (best Novelty). Click here for coverage of the winners.
---
Interview with Buyers Choice Award Winner Dave's Sweet Tooth
Andrew Chmielewski, Founder of Dave's Sweet Tooth, developed his toffee product using a recipe his father developed when he was a fireman and made the toffee for his team at the firehouse, packaging it in mason jars -- which influenced the design of the product's stand-up pouches. In this video he discusses the origin of his company, and his first-time experience at an ECRM session.