The Humanization of Pets and its Impact on the Category
7/31/2018
---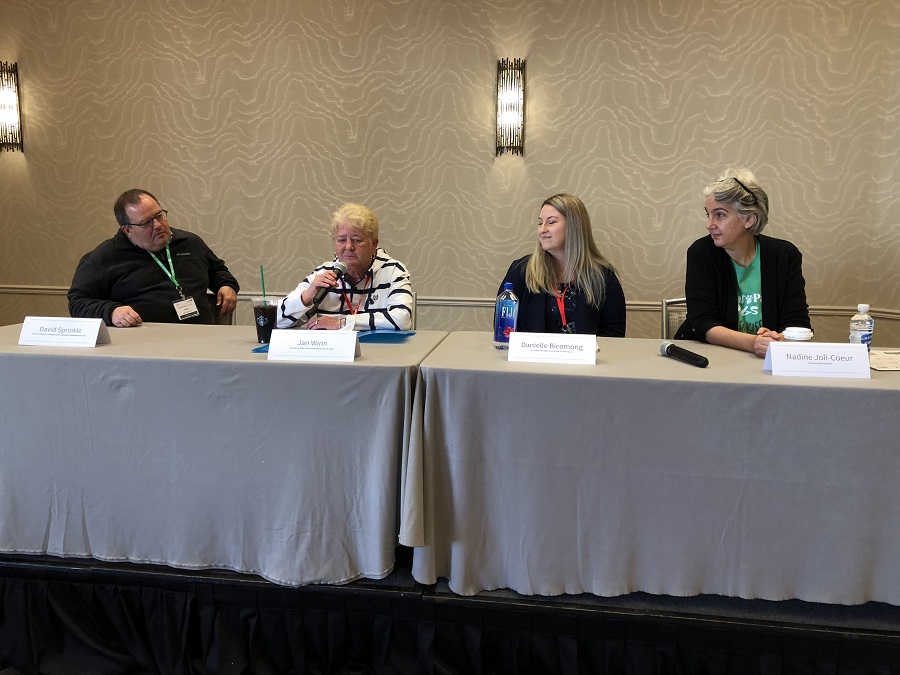 This year's Pet EPPS featured a one-two punch of education, starting off with a presentation on pet ownership trends by Packaged Facts Research Director David Sprinkle, and then a discussion of many of these trends in a panel that included Sprinkle as well as three retailers: Danielle Bicomong, Sr. Product Manager, Own Brands for Albertsons; Jan Winn, Director Of HABC, GM and Grocery Non-Foods, Big Y; and Nadine Joli-Coeur, Co-Owner, Natural Pawz. The panel was moderated by Joseph Tarnowski, ECRM VP of content.
Among the many insights discussed during both educational sessions, one thing is certainly clear: not only is the humanization of pets here to stay, but it has also evolved much further to a level in which our pets are truly part of the family, and consumers shop for them and are demanding the same things in pet food and products as they are in those products they purchase for themselves and their families, whether its clean-labels, great packaging, or premium ingredients. Following is an excerpt from the panel discussion.
ECRM: How has the evolving "humanization trend" impacted the way you do business and your product offerings?
Nadine Joli-Coeur: Anything that you see that is a human food trend is reflected in pet food trends, such as low-fat, low-carb, no-sugar, or less processed. There's a lot more variety now then there's been in the past because of that. Our first private label treats actually had Turmeric and pumpkin in them. In 2005 when we first started, it was slim pickings trying to find natural pet foods.
On the flip side of that, our pets are now suffering from the same ailments we suffer from. They are overweight, have diabetes, crohn's disease, joint pain, and gastrointestinal issues. They are even suffering from stress. We've always had a wellness section and continue to grow it. We're not vets, but there are solutions that can help address these ailments, such as supplements – those for liver, kidney, joints, and calming are among the most popular. (Editor's note: One of the ECRM Buyers Choice Award winners for Pet was a pet supplement company).
Danielle Bicomong: We see the same thing. Our customers no longer want a wet food that is just a mush of stuff; they want to see inclusions, they want to see peas and carrots, and the meat must be more sustainable and substantial rather than ground up. It has to be as appealing to the owner as it does to their pet.
Jan Winn: That goes for packaging, too – the products have to look attractive in the packaging, and you are seeing as much effort put into pet product packaging now as you are with products for humans. Pet health insurance is also very important now. Dogs can be very expensive when they are sick.
David Sprinkle: Suppliers are definitely rethinking how they do their packaging and promotions – they are less about marketing and more about providing information about functions and benefits.
ECRM: Last year we saw a lot of mass retailers looking for products that were previously just the domain of pet specialty retail, and now with General Mills acquiring Blue Buffalo, we're starting to see more mass premiumization. Jan, you were one of those retailers looking for pet specialty type products last year, and worked many of them into your assortment. Can you tell us about it?
Winn: I was obsessed with finding better quality food and treats, and we worked on it for a year. We had 24 feet of dry dog food, and it's now only 8 feet. It was a very bold move to do this, because you risk losing sales, but we are now doing more with premium dog food and treats, and we're working with several local companies – we try to support local whenever we can. And Blue Buffalo is finally selling to us.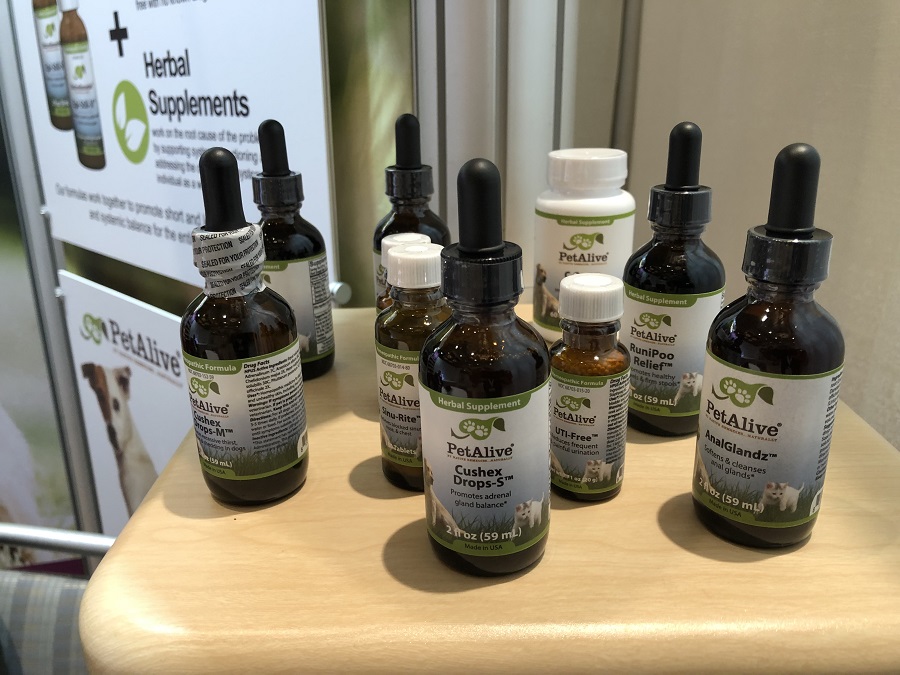 Bicomong: We wanted to elevate our private label Open Nature brand so that we can keep these premium pet shoppers in our stores versus going to another retailer, so we're offering pet specialty quality at an affordable price, especially for those aspirational pet owners, who maybe can't afford to shop pet specialty.
ECRM: Nadine, as a pet specialty retailer, how has this impacted you?
Joli-Coeur: I'm really happy that mass is upping their game, because it benefits all of us. I think in grocery it will still be tough to sell Champion dog food at $100 a bag. We still do have affordable, good-quality food, but we are very selective in the products that we carry. There's definitely a place for both mass and pet specialty to co-exist.
ECRM: What role do private brands play in your category?
Bicomong: There is definitely a loyalty factor with private brands; if your shoppers are happy with the products, they can only get them at your stores. Plus, they are good opportunities for those shoppers who are on a budget.
Joli-Coeur: We actually started with a private label house cleaner that is safe for pets. With foods, we're not really a value player, but focus on added benefits, such as the Turmeric and pumpkin treats we mentioned earlier. The tough thing with small chains is that in many cases the minimums are high when it comes to store brand suppliers.
Winn: We offer two tiers of store brands: an opening price point as well as our Pure Harmony premium. Since we're a Topco member, we can get some economies of scale on the opening price point. One important thing – especially when you are introducing a private label brand of dog food -- is that you have to really educate your shoppers on how to transition your pet to the new food without upsetting the dog's stomach. You have to introduce it gradually into the food that they are currently eating, over a period of time – we actually had information in our ads on how to do this. Otherwise, if they introduce the new brand right away and the dog gets an upset stomach, they blame the new food and you lose that sale.
ECRM: What role is online playing in the pet category, and -- for the retailers -- how are you leveraging digital and ecommerce?
Sprinkle: Online was relatively quiet for years, but it's recently exploded and is now about 12.5 percent of pet product sales. And this is impacting retailers who may not be strong online – they are finding new ways to compete, such as by offering services that you can't get online.
Joli-Coeur: We don't do ecommerce today, but we are very active on social media, including a lot of programs that involve customer engagement. For example, we have a contest for customers to submit photos of their pets for our annual calendar. That's always very popular. It also includes some coupons.
Bicomong: We also have a large social media presence, but since our divisions are decentralized, they each get their own budgets to run programs targeted to their markets. They will tie their social media to local events, such as pet adoption days with the ASPCA. As far as ecommerce we do both online delivery and in-store pickup, and in some cases, same day delivery.
---
Click here to download the presentation slides from David Sprinkle's presentation on Pet Ownership Trends:
Packaged Facts - ECRM Pet Presentation - April 2018.pdf
Click here to see ECRM Pet EPPS supplier success stories and videos.
---
Packaged Facts Research Director David Sprinkle on the impact of the Internet on the pet category
ECRM's Joseph Tarnowski tries out a supplier's dog treats made of human-grade ingredients