Bellabeat, Remo+ win ECRM Buyers Choice Awards
8/22/2018
---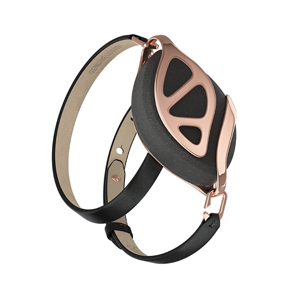 Bellabeat won the ECRM Buyers Choice Award for its Leaf Urban Wellness Tracker during ECRM's recent Consumer Technology EPPS. Remo+ was a finalist for its DoorCam wireless camera.
The two companies were selected from dozens of entries in the award program, samples of which were displayed in the ECRM hospitality area during the EPPS meetings. Buyers cast their votes based on product innovation and packaging.
Bellabeat is a technology driven wellness company that creates beautifully designed products specifically for women. Women's health, both physical and mental, is Bellabeat's priority and their products are designed in a way that help women to be healthier, happier and more conscious. The company aims to inform and motivate women around the world to become the best version of themselves. Bellabeat's goal is to inspire its customers as much as the customers inspire their own company. As each person is unique and different, Bellabeat applies that belief to the products they create, offering a completely personalized experience.
Bellabeat's Leaf Urban Wellness Tracker is a one-of-a-kind health tracker. Bellabeat thinks of the Leaf Urban product as a "personal wellness coach". Leaf is not only about counting steps and measuring how active the user is, but it also monitors sleep, tracks water intake and reproductive health. Based on all this data, the application predicts stress level and offers a variety of guided meditations and/or breathing exercises. These solutions help the user get re-connected, increase resilience to everyday challenges and develop self-awareness.
Remo+ creates easy and affordable ways for anyone to track activities around their home. With over 2 million U.S. homes being broken into every, Remo+ believes that reliable security should be more accessible while being easy to use. The company expands access to home security through innovative and affordable smart cameras. The company is accredited for the award-winning DoorCam – the world's first and only over-the-door camera. Remo+ is headquartered in Livermore, CA with offices in South Korea.
DoorCam is the world's first and only wireless, over-the-door smart camera that lets users keep an eye on their homes and protect their peace of mind from anywhere and at any time. DoorCam hangs over the door, without any wires or screws, so that anyone, both homeowners and rental tenants, can easily install and start monitoring front door activity without damaging their doors or violating property regulations. DoorCam's advanced PIR sensor is activated by body heat, decreasing the number on "false alarm" activities. Once the PIR sensor picks up a motion, it sends a push notification to the connected smart device via the Remo+ application. Customers can then see, hear, and talk with any visitors through the app. DoorCam has also been recently updated to support a live view option, as well as Alexa and Google Home integrations for hands-free updates on DoorCam's battery levels, Wi-Fi status, and recent activity. DoorCam is also the only outdoor camera with indoor WiFi connection, with the WiFi chipset and antenna inside the home by design. This unique feature improves user experience by reducing the interference caused by thick building materials and closing the distance between the router and the camera. This results in enhanced internet connection that combats low-quality, lagging, and ineffective footage experienced by users with non-optimal network environments.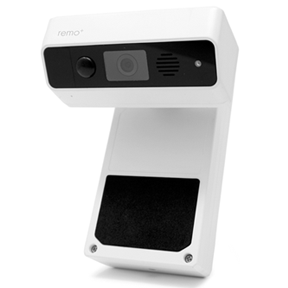 Bellabeat and Remo+ are two examples of suppliers developing innovative products that help retailers build unique assortments that differentiate their stores in the market. Congratulations to these winners of the Buyers Choice Awards!