Warby Parker: Bringing the In-Store Experience Online
7/11/2018
---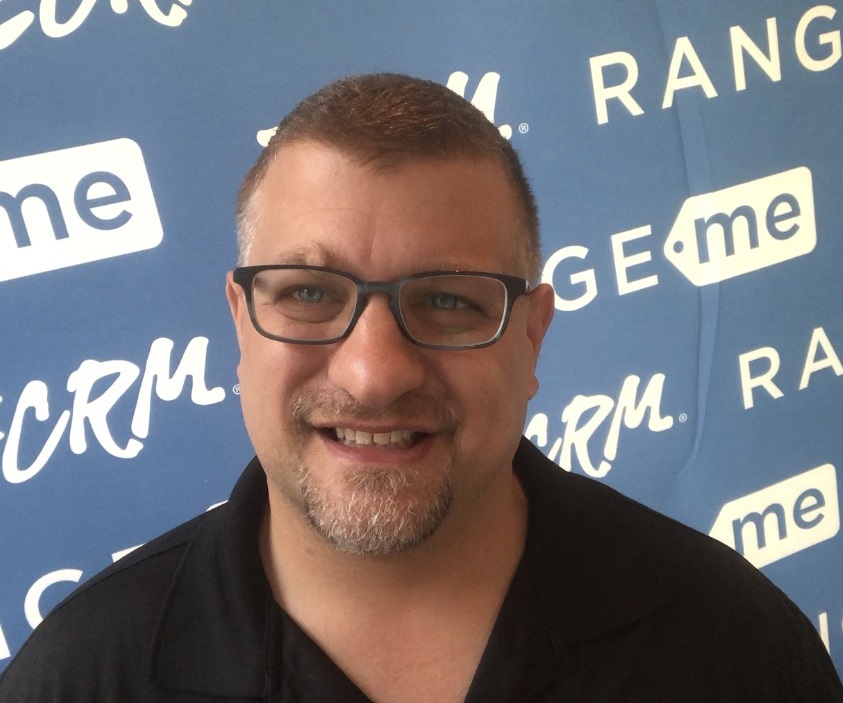 When I returned home from ECRM's Beauty Week sessions last month I was pleasantly surprised to find my Warby Parker glasses waiting for me, having arrived much earlier than the 10-day window in which the company said they would when I placed the order. This capped off what was a series of "surprise and delight" experiences I had with the online eyeglass retailer, which began the moment I first visited the website through the enjoyment of trying on my new pair of glasses.
Admittedly, I was under the impression that there was no way something like buying prescription eyeglasses would be a smooth e-commerce experience. However, after hearing about some of my friends' great experiences with the online retailer (and seeing the stylish glasses they purchased), I had to give it a shot. Now, after my experience with the retailer, I can't imagine going anywhere else for glasses. The company has really nailed the ability to bring the in-store experience into your home, and anyone who sells anything online can learn a thing or two from Warby Parker about how to create a wonderful e-commerce experience.
How it Works
For those of you who have never ordered from Warby Parker before, it's very simple. I went on the website and filled out a profile, then scanned through all of the different types of frames they had to offer. By clicking on a specific set of frames I was able to drill down to get more info, and to see how that frame looks when worn on a model from a variety of different angles.
You can select up to five eyeglass frames that catch your interest, and once I selected mine, Warby Parker shipped the five samples to my home free of charge so I could try them on and make my final selection. Once I made my selection online, I then uploaded an image of my prescription, took a couple of measurements using my computer's camera while holding a credit card under my nose, and that's it. I would receive them within 10 days, according to a note the retailer sent me. I packaged the five sample pairs back in the box, affixed the postage-paid return label and threw them in the mailbox. Simple enough.
But it's what happened afterward that really blew me away. As it turns out, the prescription I uploaded was for both distance as well as a very weak prescription for reading that I never use and actually forgot all about. And since I didn't specify whether or not I wanted progressives, distance, or reading, the order couldn't proceed until I indicated which one I needed. After reviewing my prescription, a customer service rep reached out to me via email, but as I hadn't checked my personal email for a couple of days, they sent me a text message, alerting me to the fact that they had to hold my order until I indicated which type of prescription I wanted them to use.
Normally I don't like receiving text messages from retailers. However, in this case the text message was actually really doing me a service, since the sooner I responded the sooner they could get my glasses to me. So I texted them back indicating that I just wanted the distance prescription – only $95! – and that was it, my order was on its way.
Attention to Detail
When the glasses arrived, I was further surprised by how Warby Parker still continued to find ways to engage the consumer. The eyeglass case, when you open it, reveals two surprises, which you'll see in the photos below. First, you're greeted with the message, "Nice to See You" on the inside cover of the case. A small detail, but I got a kick out of it. On top of this, the glasses themselves are resting on an eyeglass cleaning cloth printed with the history of "Warby Parker in 100 Words." (And each word is numbered to prove it!) These are just nice touches that add surprise and delight to an experience already packed with surprise and delight.
---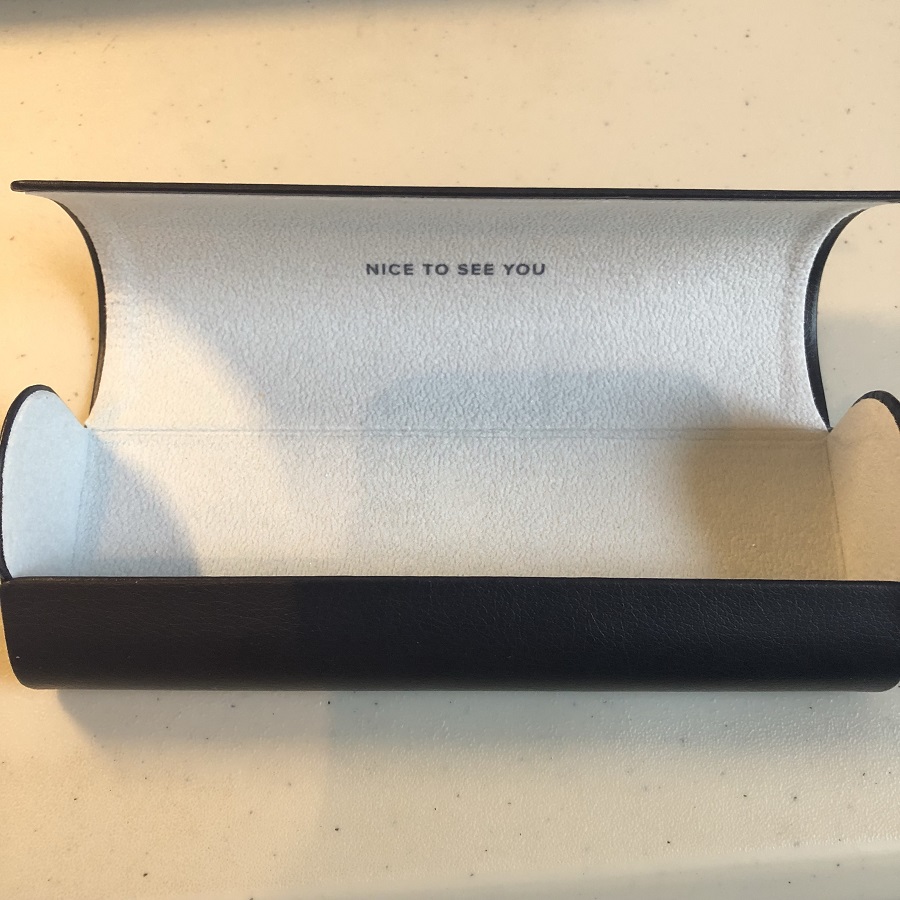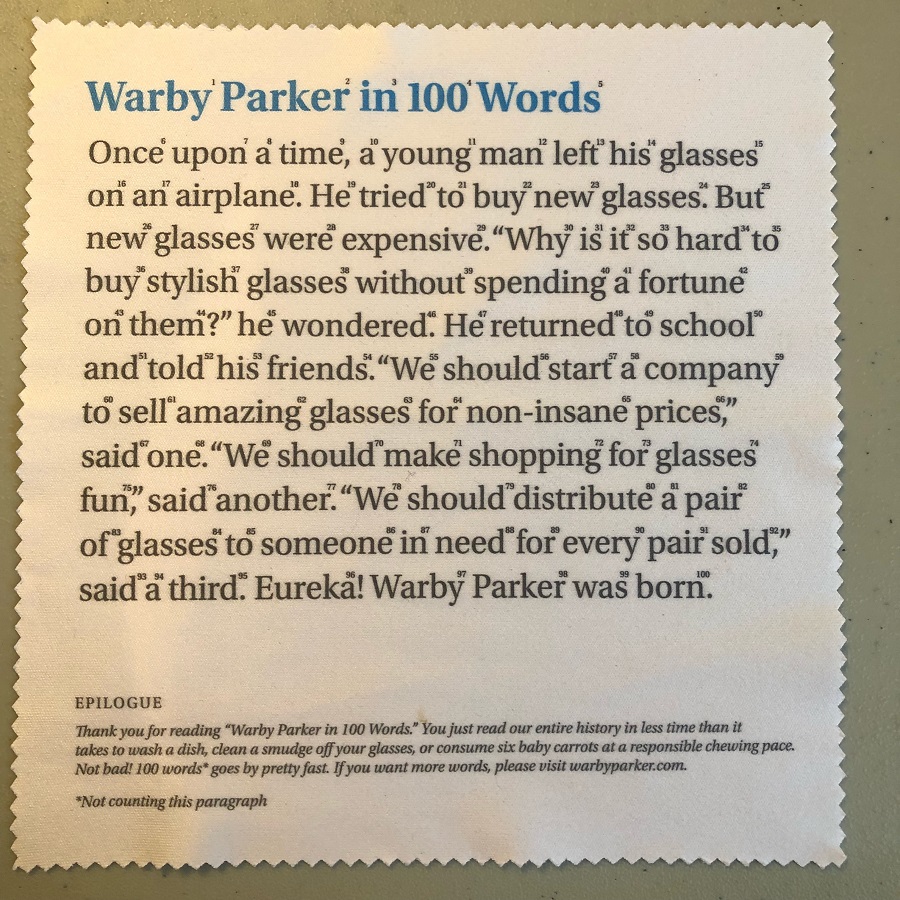 ---
I don't have to tell you that I've must have related this story a dozen times to people already, but when you have a truly amazing customer service experience, that's what consumers do. That's why the company has grown so much since it's launched. And even though they have a brick-and-mortar store in Manhattan, I never had any need to trek over there.
On top of this flawless end-to-end execution, Warby Parker also donates a pair of glasses to somebody in need for every pair of glasses that somebody purchases from their site – a nice added "feel-good" bonus.
So I received a pair of great looking, great fitting, prescription glasses for just $95, and had a pair of glasses donated on my behalf to someone in need – all from the comfort of my home. This is how to do e-commerce.