Target Seeking New Fresh and Perishable Private Label Vendors
5/18/2018
---
T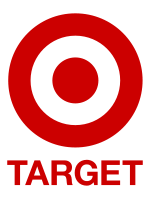 arget is seeking new private label suppliers to participate in its Fresh & Perishables Summit Thursday, June 14, 2018 in Minneapolis. The summit aims to pair potential new vendors with respective Target buyers and category managers. ECRM will be coordinating all aspects of the process including vendor sourcing, meeting scheduling, logistics and preparation on behalf of Target Merchant Team.
Suppliers must sell items in at least one of the following categories to be eligible to attend: Bakery, Dairy, Deli, Food To Go, Frozen Meat/Seafood, Meat, Processed Meats and Produce.
All applicants must meet the following criteria to apply for participation:
- Currently produces private label/own brands for other national retailers.
- NOT a current Target vendor
- Domestic shipping only
- Factories have GFSI-recognized certification
Approved suppliers will receive the following: a pre-scheduled one-on-one meeting with the appropriate Target Buyer/Category Manager, an invite to participate in a pre-session exclusive webinar hosted by Target leaders to help prepare for the meeting, and access to an ECRM account manager to guide you through the maating preparation process. There is a $500 fee for approved suppliers to participate in the program, payable to ECRM.
Three Steps to Apply
All interested and potential suppliers will need to complete the online application by Wednesday, May 23. There is no fee to apply.
Step 1: Load all product data & images to www.rangeme.com/targetfreshsummit
Step 2: Complete a survey: Target utilizes a Brand Compliance tool that requires onboarding vendors to share food safety and quality program information as requested, and a link will be emailed to you directing you to this survey. This information is kept private within Target but is a requirement to be shared in order to become an OB Vendor Partner. We need this information in order to make sure we are meeting all necessary FDA/USDA requirements, but rest assured this information is not shared and kept confidential. By participating in this Summit, you acknowledge you accept these terms and will provide all requested documents as necessary. Survey will be sent once products are loaded into RangeMe.
Step 3: Approval: You will be notified via email if your meeting is approved. At that time, you will receive the time, date and location of your 20-minute one-on-one meeting with your Target buyer.
ECRM will manage all communication, preparation, and management of meeting schedules prior to and post session.
Should you have any questions at all please contact Taylor Huston Retail Solutions Manager at ECRM, on behalf of Target at 440-498-0500 X 1944 or by email at thuston@ecrm.marketgate.com