The Diabetes Care Category: Putting Transformation in Full Motion
2/28/2022
---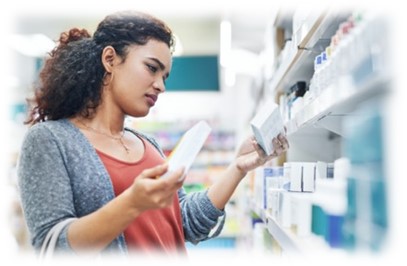 The statistics are daunting. According to the National Institute of Health, diabetes affects nearly 20 million people in the United States and costs $132+ billion annually. While mortality has declined for cardiovascular disease, it has increased for diabetes.
Equally troubling, the rate of diabetes continues to rise at an alarming rate. Currently, approximately one in 12 adults has diabetes. And the number of people with prediabetes ranges from 15 – 30% of the U.S. population.
One challenge facing our healthcare system in general, and retail pharmacy in particular, is that the category and availability of care at retail has been approached similarly for years. As consumers have become increasingly empowered, innovative technologies and a desire for more transparency regarding the costs associated with this condition have accelerated transformation toward self-care.
The self-care opportunity at retail
From an awareness standpoint, public health officials, health organizations, and retail pharmacies have done an admirable job providing education and tools to help inform those affected by the condition. However, timing is right to amp this up considerably and put the patient in the driver's seat – permitting them to navigate their condition with the availability of health resources when, where, and how they would like to interact with them.
Healthy eating, active lifestyle, medication adherence, proper monitoring, and advice from diabetes care and education specialists can facilitate informed decision making. By using these behaviors as a foundation, patients with diabetes can go beyond education and begin to establish successful behavioral change that drives improved outcomes and goal attainment.
Technology is certainly transforming the approach to diabetes self-care. The availability of self-care focused technology includes longstanding medical devices such as glucose meters and insulin pumps, as well as continuous glucose monitors. More recently, digital tools for enhanced monitoring and communication, wearable technologies, and fast-emerging diet, exercise, and lifestyle platforms and mobile apps have come onto the scene. Furthermore, people with diabetes are becoming increasingly comfortable receiving counseling virtually. This alleviates barriers such as transportation, cost of travel, and availability of healthcare professionals.
Technology by itself is not going to solve the issue if people do not tap into it. However, properly deployed and used, technology can help patients manage their health with more personalized care. It can also make a dramatic difference in successfully preventing or delaying the complications of chronic conditions such as diabetes.
It takes a village
Self-care support also extends to family and friends. This caring community plays a crucial role in encouraging diabetic patients to adapt to their health situation, perform self-care activities, and effectively manage diabetes. Such a support network can decrease the stress and encourage patients to incorporate self-care measures and to live their life fully.
At the center of this coordinated care, I see a new, expanded role for pharmacy. Patients with diabetes already visit a pharmacy 10-15 times more often than they do their physician. Furthermore, pharmacy is embedded within the community and offers readily-available resources, products, and programs. The key is for pharmacy staff to take the lead in educating diabetes patients about these available self-care resources, and encouraging them to incorporate them into their daily routines.
As the evolution continues, I imagine an entirely revamped category that caters to the specific needs of each patient – wherever they are along their journey.

Editor's note: During the upcoming ECRM panel discussion, "Transforming Care: A World of Integrated, Frictionless Tools for People with Diabetes," Dave Wendland will moderate a top-notch group of industry leaders to examine tactical steps that will improve access to programs, products, and services across the retail landscape. Additionally, the conversation will address overall patient experience, collaboration with health care providers, reduction in costs, and strategies to overcome typical roadblocks that may be impeding meaningful change. Click here for more information, and to register!
Gregory Tremblay
30 weeks ago
Hello Dave Wendland, my company is new to RANGEME and we have a FANTASTIC product safe for Children and Adults with DIABETES its on our webpage on RANGEME AS MOMANDMEMANIS/ABLEDOC'S can you send me the contact person in charge of the event if not yourself? i WAS NOT YELLING JUST NOW BUT i AM EXCITED ON MY FIRST VISIT TO ECRM I HOPE WE CAN CONNECT WITH PHILIP BLAIR MD HIS PRODUCT HAS JELPED ME I'M A DIABETIC . MANY CHALLANGES CURED NOT ARRESTED CURED GLOCOMA RETINA SWELLING , EYE PRESURE, COVID , A!C PLEASE REACH OUT TO ME AT 775-379-9971 REGARDS
30 weeks ago
Thanks for reaching out - so excitedly - Gregory. You'll really want to contact someone at ECRM/RangeMe. I work for a separate entity/consultancy, Hamacher Resource Group (HRG). Happy to discuss how we may be able to bring value to your product launch, but as far as ECRM goes, you may want to start with your primary success manager for the diabetes program. Or simply contact their general email box: questions@rangeme.com