This Veteran-Owned, Firefighter-Run Coffee Company is Set to Blaze Into Retail
5/19/2021
---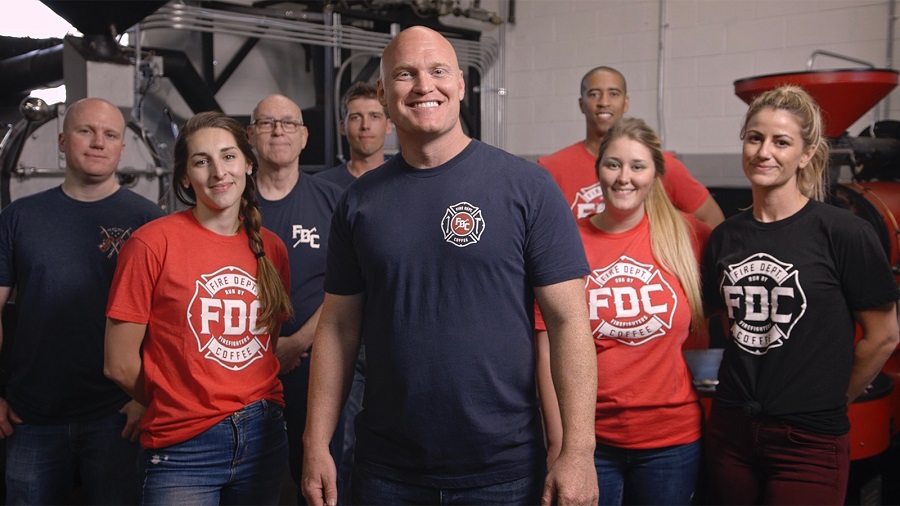 One has to just check out the Instagram or YouTube channels of Fire Department Coffee to get a good sense of the company's culture: uncompromising when it comes to product quality, intensely proud of being part of the first-responder community, and hilariously funny when it comes to marketing.
Originally started as a direct-to-consumer brand, the certified veteran-owned company is now set to debut on the shelves at 250 stores of a grocery chain they met with during a recent ECRM program, and they are among the supplier participants at ECRM's upcoming Global Market: Food & Beverage (see the full video interview with ECRM's Joseph Tarnowski below).
Inspired by the vital role that coffee plays in helping firefighters stay alert and energized through long shifts, Fire Department Coffee was founded in 2016 by CEO Luke Schneider, who is a full-time firefighter/paramedic and a U.S. Navy veteran, and VP Jason Patton who is also a full-time firefighter. The entire company is run by active and retired firefighters, including its operations officer and chief coffee roaster.
"Luke was originally roasting coffee for other first-responders and donating the proceeds to charity, and people really loved it," says Patton. "So he formed Fire Department Coffee and approached me to help get his coffee into the hands of every hard-working man and woman across the world."
The company offers a wide variety of coffee, from its ground coffee (also available in single-serve pods) to its Skull-Crushing Espresso, to its spirits-infused coffee (bourbon, rum, tequila and whiskey), each package featuring eye-catching designs and the FDC logo.
Coffee for a cause
I addition, they have also established The Fire Dept. Coffee Foundation, a 501(c)(3) charitable organization supporting groups that help firefighters and first responders who are injured on the job, mentally or physically, or who are facing other serious health challenges.
Each month, the foundation directs 10 percent of net proceeds from Fire Dept. Coffee, as well as other charitable gifts, to support one or more worthy organizations or individual heroes in need.
"As a community of active and retired firefighters, we're seeing the boots on the ground, we're seeing what's happening with firefighters and first-responders around us," says Patton. "That's what makes us so passionate about building our company not just on profits, but also on helping the communities we serve, because that's what we do as first-responders."
Schneider is focused on product development and ensuring that every product they sell meets their high standards. "Luke is insane with the numbers, making sure the blends are perfect and get the sweetness and bold flavor you want," says Patton. "Firefighters are extremely particular about their coffee and want it extremely strong."
Patton is the company's sales and marketing guru whose quirky videos have garnered hundreds of thousands of views on social media (check out their Instagram and YouTube channels to see what I mean). Together, they've led a very successful direct-to-consumer business over the past several years, building their operation from an 800-square-foot space in a strip mall with a five-kilo roaster to two buildings – one where they can roast up to 6 million pounds per year, and another to handle shipping and fulfillment.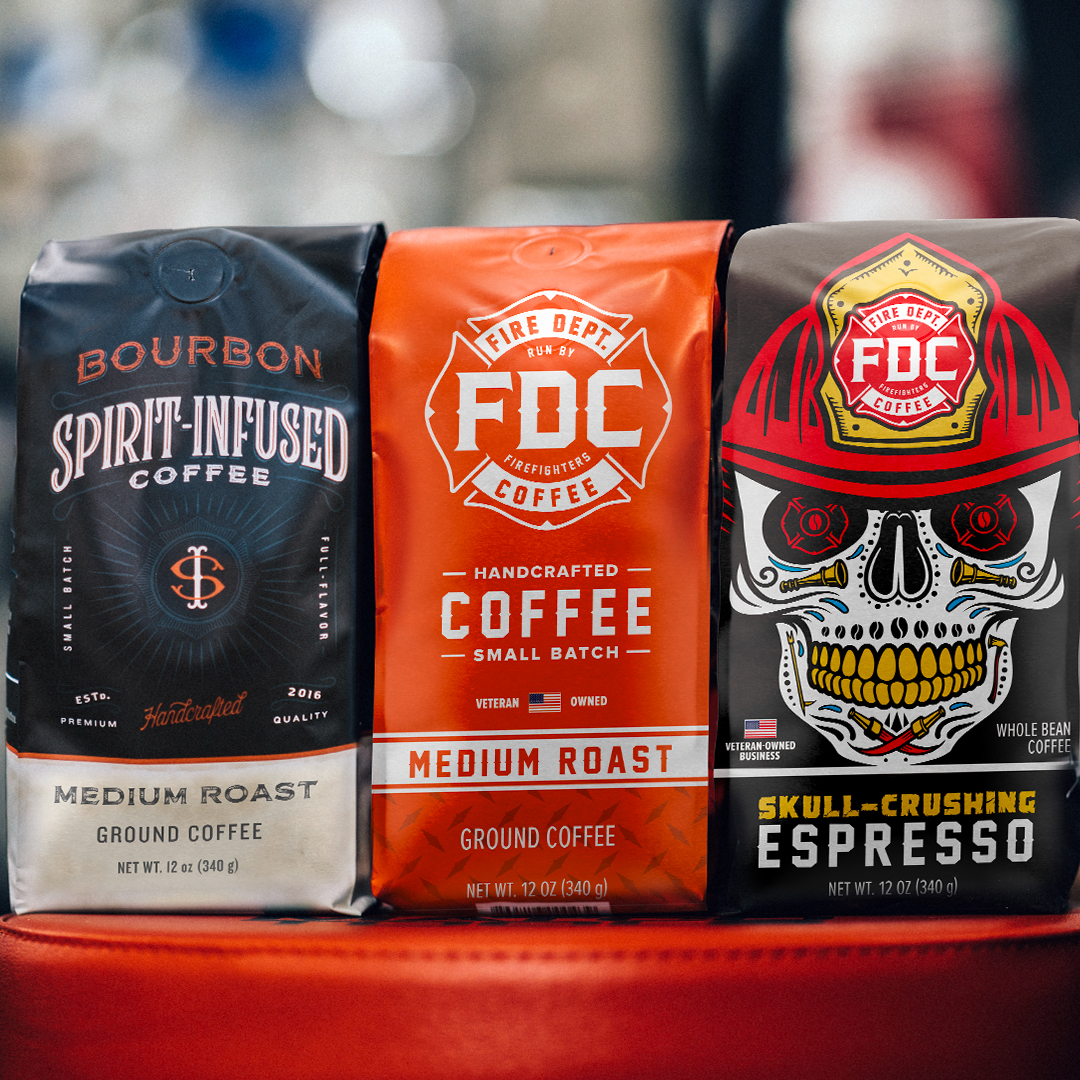 "At the rate we're growing, we'll likely purchase another building and up our capacity in the next few years," says Schneider. "We have a lot of rom for growth and have been able to really get it dialed in online and with social media. Now we're working with ECRM to get in front of buyers and get our products into the retail space. That's the next area of growth we are focusing on and it's been going well since we started doing these meetings."
The ECRM meetings
FDC saw the 10-minute meeting sessions as the ideal time for them to present and leave some time for questions – one of the more frequent questions, Schneider points out, jokingly, is how much of FDC coffee Jason drinks before meetings.
"The 10-minute meetings enable you to focus on the things that need to be said," says Patton. "You find out pretty fast whether or not you can work together, and then you get to move on to the next meeting versus getting stuck there for 40 minutes talking about someone's pet. Alyn [Weilacher, ECRM Client Success Manager) helped us prep for the meetings, and she's amazing. She told us exactly what to do, what to expect, helped get us set up on RangeMe, and guided us on how to get the most out of our virtual experience."
Schneider and Patton view virtual as important for small businesses like theirs that may not have the financial means to fly regularly all over the country. "To be able to sit down and in three days meet with 30 different companies from literally across the world is an extremely important tool," says Patton. "It truly allows you to get the reach you need to grow a small business into a large business. That's one reason we're excited about the upcoming Global Market, as we do ship worldwide."
So what's next for the FDC team? Ready-to-drink coffee, which Patton says will be ideal for convenience stores and even bars, which he says will be able to use it to create amazing mixed drinks. They also are planning to launch cafes.
Indeed, it's certainly a good thing they are coffee suppliers, because with the booming ecommerce business, the expansion into brick and mortar retail and the RTD drinks on the way, one thing they'll need to keep them going is a big caffeine-boost!
---
Full interview with FDC's Luke Scneider and Jason Patton
---