Hint Inc. Founder & CEO Kara Goldin on Becoming 'Undaunted'
11/9/2020
---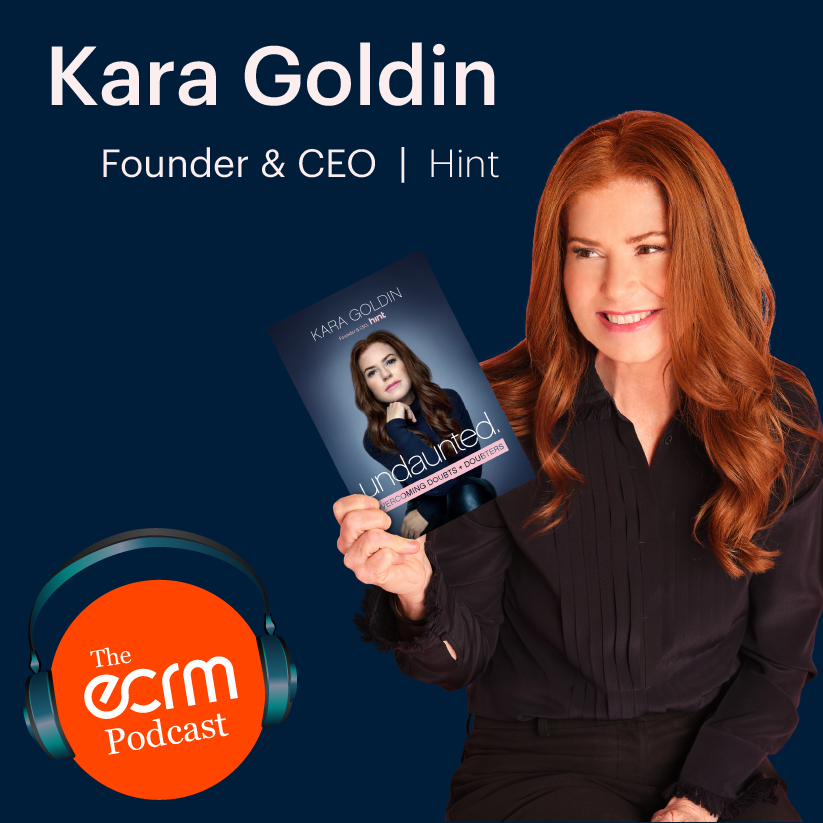 I don't generally polish off a book in less than 24 hours, but Hint Inc. Founder & CEO Kara Goldin's Undaunted. Overcoming Doubts + Doubters was an exception; I just couldn't put it down until I turned the last page.
The book, which just made the Wall Street Journal bestseller list last week, is a must-read for brand owners, entrepreneurs and basically anyone looking to overcome challenges of any kind. It's an enjoyable read, too, with tons of interesting and funny anecdotes as this "accidental entrepreneur" cold-called, wandered, experimented, (and occasionally stumbled) along the path to success, demonstrating tremendous resilience along the way.
Kara is a groundbreaking entrepreneur who has received a ton of accolades during her career, including EY Entrepreneur of the year for Northern California, InStyle's Badass 50, Fast Company's Most Creative People in Business, and Fortune's Most Powerful Women Entrepreneurs. The Huffington Post listed her as one of six disruptors in business, alongside Steve Jobs and Mark Zuckerberg. She also has a podcast, called The Kara Goldin Show, where she interviews innovators and disruptors across various industries.
So of course, I had to invite Kara on The ECRM Podcast to share some insights from her book.
The book traces her journey from college through the launch and success of Hint, and provides details on the challenges and obstacles she faced along the way, how she overcame them, and the lessons she learned in doing so.
"What I found along the way is that most CEOs, most successful people, most professional athletes, were willing to actually try and stumble a little bit and own the fact that they don't actually know everything," says Kara. "But they know how to learn and get better from the experience."
Indeed, the humility of knowing what she doesn't know, and the passionate pursuit of learning, is something that resonates throughout the book. In our interview, we covered a wide range of topics spanning various points throughout her journey, from her time just after college and her first full-time job at Time, Inc., through the launch of Hint, and the roller-coaster ride toward the company's ultimate success.
Below are the topics we touched on during our discussion.
---
LISTEN TO THE PODCAST (VIEW THE VIDEO BELOW)
---
SHOW NOTES
What 'Undaunted' means to Kara (02:55)

Creating your own opportunities (08:18)

New York City & Time Inc. (10:33)

Just show up every day and try to learn something (15:20)

If I just go try, I can ultimately do these things (17:54)

Entrepreneurship is really solving a new problem (18:44)

The cold call that led to AOL (22:35)

Just get started! (26:40)

Own your mistakes and learn from them (30:17)

Launching Hint at Whole Foods, having child No. 4 and selling out every case -- all on the same day (36:09)

Expanding to New York (41:04)

Building the airplane while flying it (41:55)

Making time for everything (49:09)

The Starbucks de-listing and transforming setbacks into opportunities (50:38)

Taking a chance on direct-to-consumer (55:43)

Nobody can solve your problems for you (61:01)

Failure as a part of success (1:04:32)

Be okay with not having all of the answers (1:07:49)
---
---