Mastering the 5-Minute Buyer Pitch: Shirley White, OTC Beverages
9/20/2020
---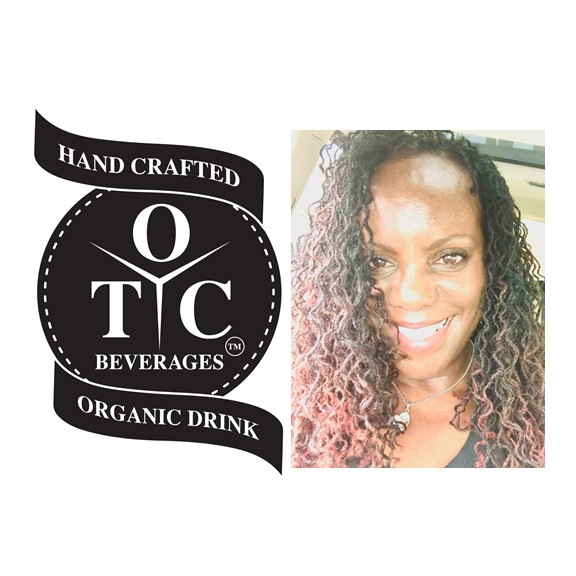 Shirley White, Founder, Owner and Managing Director of U.K.-based OTC Beverages, has mastered her "elevator pitch" for buyers. Indeed, she's had plenty of practice, having delivered it several dozen times as a Discovery Hub participant at ECRM's recent European Dry Food, Confectionery, Organic/Bio & Free-From Virtual Program, where global suppliers met with European retailers and distributors in private, pre-scheduled face-to-ace virtual meetings.
Armed with information about the buyers with whom she would be meeting and with input from ECRM's Client Success Managers (CSMs), she honed her presentation down to its crucial elements: a background on the company, its products and capabilities, and how it can meet each buyer's category needs and objectives. She had the pitch down so well, there was often time left for Q&A following her presentation.
The Discovery Hub is a relatively new offering for suppliers participating in ECRM Virtual Sessions, and it provides suppliers with 5-minute product introduction meetings with relevant buyers. It's a great way for emerging brands to get exposure, and she jumped at the opportunity when in-person events she was planning to attend this pat spring were shuttered due to the pandemic. (Click here to see the full lineup of ECRM's category-specific virtual sessions)
OTC Beverages was founded in 2018, when White left the banking industry to pursue her dream of creating her own product line based on the home made beverages she grew up drinking, including a non-alcoholic ginger beer and sorrel drink, each made with organic ingredients and packaged in environmentally-friendly bottles. Both products are available in still and sparkling versions.
LISTEN TO THE FULL PODCAST INTERVIEW (WATCH VIDEO BELOW)
"Sorrel and ginger beer are popular in the Caribbean community, and you'll find them in any Caribbean restaurant," says White. "Both are very good for your health. They are great for cleansing the system, cleansing the kidneys, and keeping healthy."
While the company's "OTC" may make one think of the health-related term "over-the-counter," it actually came from the first names of each of White's three sons: Omari, Tyrone and Corey. Still, she says people have come up with additional connotaions, such as "Original Taste of the Caribbean" or "Organic, Traditional Concoctions," each of which are also relevant.
Currently, OTC Beverages' products are distributed at local merchants, and has recently signed up with Tree of Life, the UK's largest wholesale distributor of healthy, natural and organic products, that serves more than 1,200 independent retailers across the UK as well as Whole Foods Market.
The ECRM virtual experience
White signed up for the ECRM Euro Foods Virtual Session to meet buyers and distributors from around Europe that could help her expand her distribution even further. She opting for the 5-minute Discovery Hub meetings because of their brevity. Studies show that giving yourself constraints help drive the ability to focus, and a narrow focus on the buyer was what she sought. "I like the idea of pitching in a short period of time because you kind of quickly know whether or not they are interested," she says.
She took advantage of the many tools on the ECRM Connect platform during the meetings, including the buyer information tabs and the notes capabilities. "The platform was very interactive, had the buyer information right there in the window, and the countdown clock kept you on track. I'd advise anybody using the platform to take full advantage of the tools, and I think it's something that should remain even post-pandemic." (Editor's note: virtual sessions will remain part of ECRM's offerings even after the pandemic passes, along with our in-person sessions.)
ECRM's Client Success Managers gave her a demo of the platform, showed her how to use the various tools, and how to leverage the follow up site after her meetings to continue the conversations with interested buyers. "They were always there for you," says White. "If you wanted to have a call or chat about something you didn't understand, they were quite happy to spend the time to talk you through how it works."
The CSMs also took time to learn about OTC Beverages' products and capabilities, to more effectively match her with relevant buyers who's needs and objectives were a fit. "The actual matching is very important, and the team really researched our brand and products," says White. "I think that's a critical part of the process, because what you want to avoid is meeting with a buyer who is not interested in what you have to offer and just switches off."
White used a short slide deck for her presentation, just three slides listing the key components about her brand: a very brief company background, her company's products and capabilities, where she saw the brand going and how it can best fit the buyer's category needs. She uploaded her presentation to the platform so the buyers would be able to access it prior to (or following) the meeting. Limiting herself to three slides kept her message concise and ensured that she covered all the bases, while still leaving a little time for Q&A.
For the Efficient Supplier Introduction (ESI), during which she would have 10 minutes to present to a panel of more than 20 U.S.-based retailers simultaneously, she had more time to include a little background, but in this case, she felt it was crucial to leave two or three minutes for Q&A following her presentation, as it was her only shot with the group of buyers. A good move on her part, as there were several questions following regarding her supplier and distribution capabilities.
It's all in the follow up
Now White is in the follow up stages with buyers she met with during both the virtual session and the ESI, and she knows that during this part of the process, a balance of patience and consistent engagement is key.
"As a supplier you have to realize that these things take time and that buyers are very busy people," she says. "Coming from the banking industry, I was used to immediate responses on emails and communications, but that's not how it works in the food industry. You need to stay in front of them, as the buyer can be looking at a number of products, and they can decide at any time that they are going to drop something and move to something else. So rather than getting frustrated and losing hope when you don't hear back from them, keep that line of communication open, send emails, give them a call. If they say follow up with them in three months, follow up with them in three months."
Indeed, the pandemic has thrown many category review schedules off-kilter, and loaded buyers up with additional tasks, so keeping engaged is crucial to prevent falling off the radar in the event an opportunity does open up. And as travel restrictions and safety concerns are still preventing face-to-face meetings, many of these contacts will be virtual for some time, says White.
"I definitely see virtual continuing, and as that's what the younger generation is already used to, the older generation has to understand that it's not going away," she adds. "The great thing is that the technology will continue to improve, and add new enhancements, so we have to embrace it."
---
---