Abbott, Puremedy win ECRM's Home Health & Diabetes Care Program Buyer's Choice Award
9/18/2020
---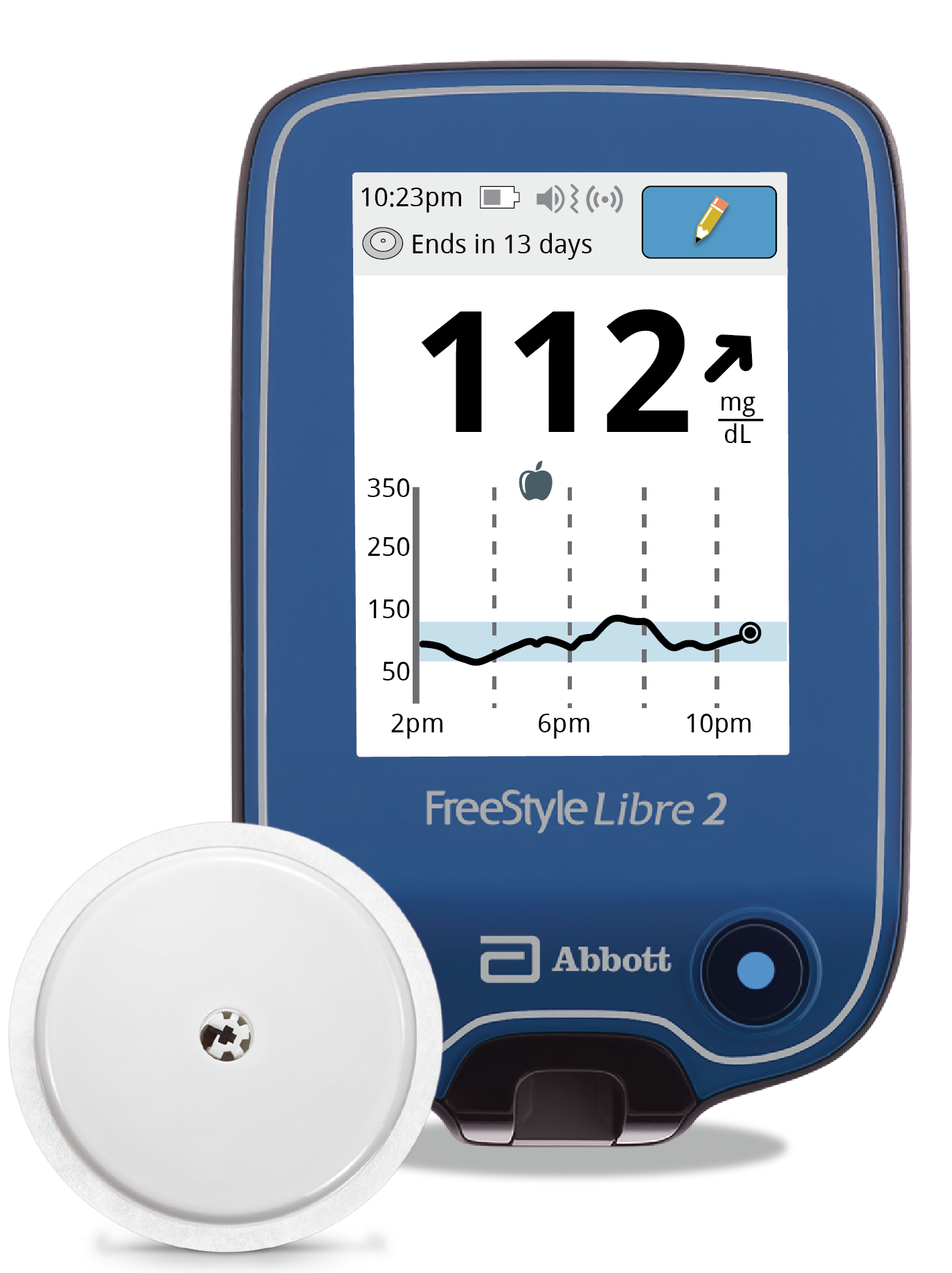 Both Buyers Choice Award winners from ECRM's recent Home Health & Diabetes Care Virtual Program have developed innovative products that are on trend with consumer needs.
Abbott won the Buyers Choice Award for its FreeStyle Libre 2, an integrated continuous glucose monitoring (iCGM) system. Puremedy, LLC was the runner up for their Original Healing Ointment First Aid & Wound Care.
The products were selected from 126 entries submitted by participating suppliers. Buyers were able to evaluate each entry and cast their vote based on product packaging and innovation via the Buyers Choice Awards section of the ECRM Connect platform.
Abbott is a global healthcare leader that helps people live more fully at all stages of life. Thier portfolio of life-changing technologies spans the spectrum of healthcare, with leading businesses and products in diagnostics, medical devices, nutritionals and branded generic medicines.
The FreeStyle Libre 2 is the only integrated continuous glucose monitoring (iCGM) system available that continuously transmits glucose data every minute with customizable, optional real-time alarms to alert users when their glucose is high or low without scanning. Now for children (ages 4 and older) and adults with diabetes, this latest technology is the first and only iCGM that sustains performance for up to 14 days, providing trends, insights and actionable data.
Puremedy is a woman-owned company rooted in ancient healing discoveries that today are backed by modern science. Their unique line of organic and wild harvested products heal and soothe the skin with all-natural ingredients. Their homeopathic salves have quickly gained a loyal following in stores, clinics and doctors' offices around the world.
Puremedy's Original Healing Salve has been a family remedy for over 160 years, selling millions of jars throughout the past 16 years. It is clinically proven to increase circulation which aids in healing, it draws anything out from skin and wounds, and it kills bacteria fast in study after study. Their secret - powerful tree and plant terpenes packed with polyphenols and antioxidants.
The Original Healing Ointment for first aid and wound care is registered with the FDA as an OTC homeopathic salve. Every product manufactured by Puremedy is 100% food grade made with either certified organic or wild harvested ingredients.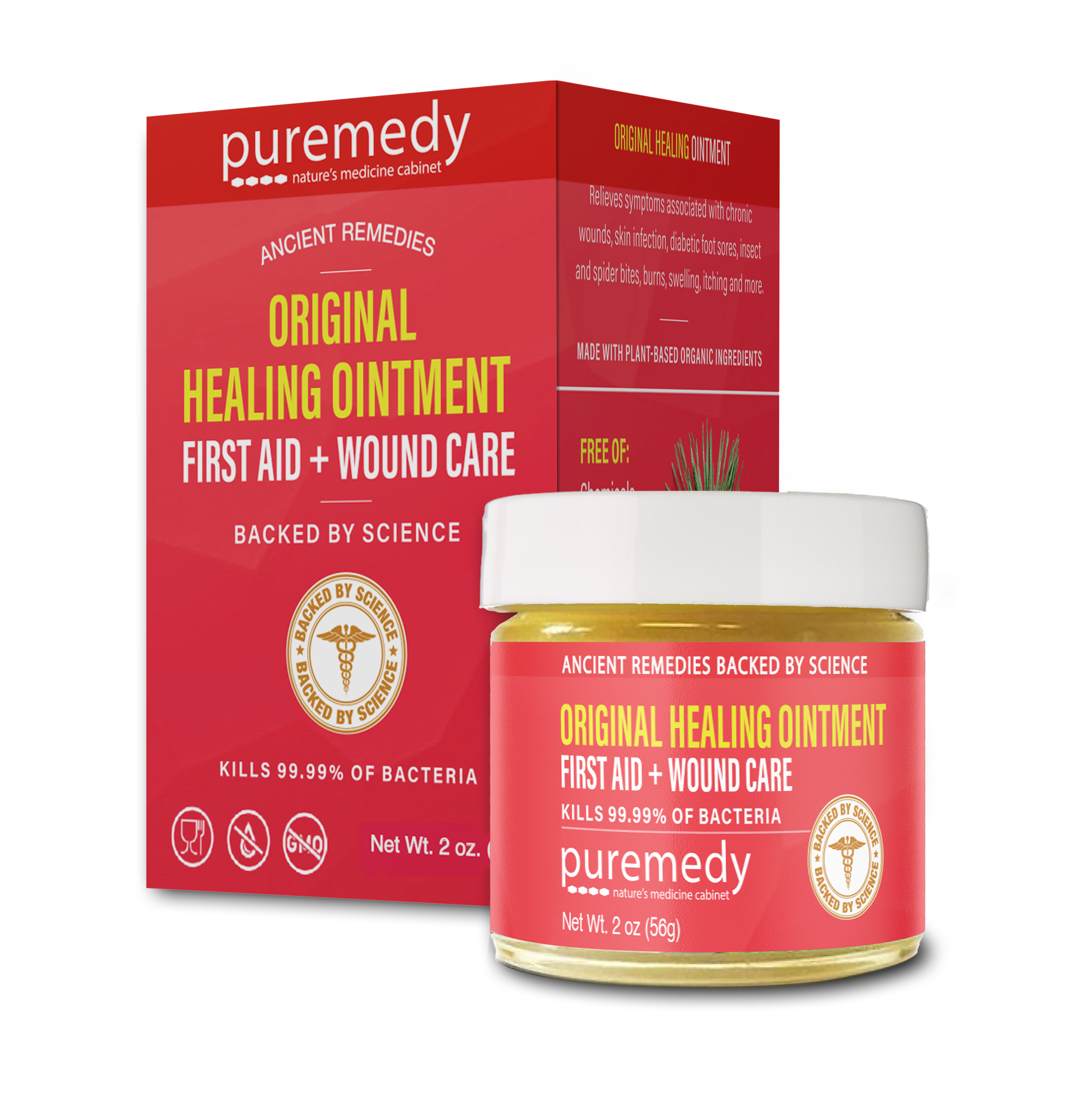 Indications and Important Safety Information
The FreeStyle Libre 2 Flash Glucose Monitoring System is a continuous glucose monitoring (CGM) device with real time alarms capability indicated for the management of diabetes in persons age 4 and older.*
WARNINGS/LIMITATIONS*:
The System must not be used with automated insulin dosing (AID) systems, including closed loop and insulin suspend systems. Remove the sensor before MRI, CT scan, X-ray, or diathermy treatment. Do not take high doses of vitamin C (more than 500 mg per day), as this may falsely raise your Sensor readings. Failure to use the System according to the instructions for use may result in missing a severe low blood glucose or high blood glucose event and/or making a treatment decision that may result in injury. If glucose alarms and readings from the System do not match symptoms or expectations, use a fingerstick blood glucose value to make diabetes treatment decisions. Seek medical attention when appropriate and contact Abbott Toll Free (855-632-8658) or visit * www.freestylelibre.us for detailed indications for use and safety information.
*Please refer to www.freestylelibre.us for the indications and important safety information.