Turning Adversity Into Opportunity with Remote Learning
3/28/2020
---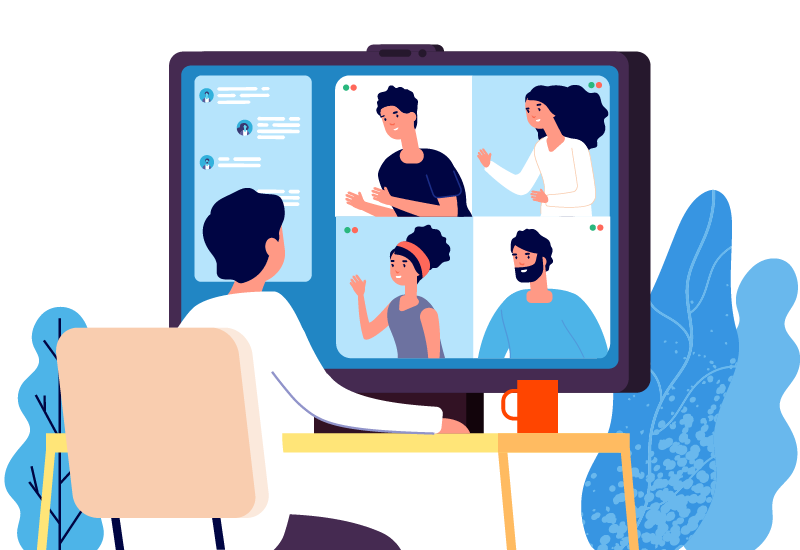 During a regular work week approximately 5 percent of Americans, representing 8 percent of the population, work at home. They are prepared to work from home, are set up to work from home and have the mindset and ability to be extremely productive in a remote environment.
However, these times are anything but regular, and the coronavirus has created a huge remote workforce virtually overnight. Conservatively, about 50 percent, or 80 million people, are now working from home as offices are ordered closed around the country. Many of them do not have the appropriate resources or setup to be productive. Add to this the stress and uncertainty of employment, family safety, access to basic supplies and general fear from the state we're all living in and you have an environment ripe for low to no productivity.
But as they say, adversity breeds opportunity and this is the perfect time to be investing in your team.
There is certainly no quick fix, but there are ways to help your associates take their minds off of the situation and increase their productivity and personal development. Remote learning can provide companies with a host of tools to help their associates gain new skills and learn new things on their own, in the comfort of their own homes and on their own timeline. While remote learning is not new, many companies have not invested in or embraced it. With an unknown timeline to getting back to work and likely longer for everything to get back to pre-pandemic standards, this might be the perfect time to invest in remote learning tools – tools to help your teams learn and grow, remain productive and keep their minds occupied.
Remote learning is significantly more than just the generic online learning modules with which you may already be familiar. As high-speed access became ubiquitous at home and organizations pushed for more engaging and customized content, remote learning morphed into a multi-faceted, highly customized and engaging portfolio of offerings. eLearning modules form the foundation of a remote learning curriculum, enhanced by video on demand courses, live webinars or virtual instructor-led training (VILT). With many off the shelf eLearning modules available addressing just about any CPG topic, you can get your team engaged and learning almost immediately, and then build out a longer-term remote learning plan with more customized video on demand and VILT courses in the future. The beauty of a remote learning investment is it will last beyond our current challenges and will help with ongoing associate training and development.
With such a broad range of training topics spanning across all functional areas in CPG – including sales, marketing and category leadership, just to name a few – a company should first determine where to start their focus, both in training topic and method of delivery. An investment in sales or category leadership is often a good place to start, as there are usually many associates that directly relate to these functions and many more who could benefit from exposure to this foundational knowledge.
An assessment can help identify the most needed training, either at a company or functional level, or with individuals. This helps customize training, ensuring value for all associates vs. a one size fits all approach that rarely meets many needs. eLearning courses are an excellent training tool to begin with as they are usually already created and can be implemented almost immediately and are lower cost than custom training. This is a quick way to offer something valuable to all associates right away for an affordable cost.
Investing in our people is one of the most important things we can do as an organization. The better trained our people are, the better able they are to meet business challenges head on and thrive. There are also countless studies that point to training and investing in people as one of the best ways to drive company profits and increase retention. And while today's situation may be the catalyst for investing in remote learning, the benefits of this investment will extend far beyond the next few weeks or months and will have a significant positive impact on organizations well after everyone is back in their offices!