Ecoegg, Casa Vigar Win Euro General Merchandise Buyers Choice Awards
10/18/2019
---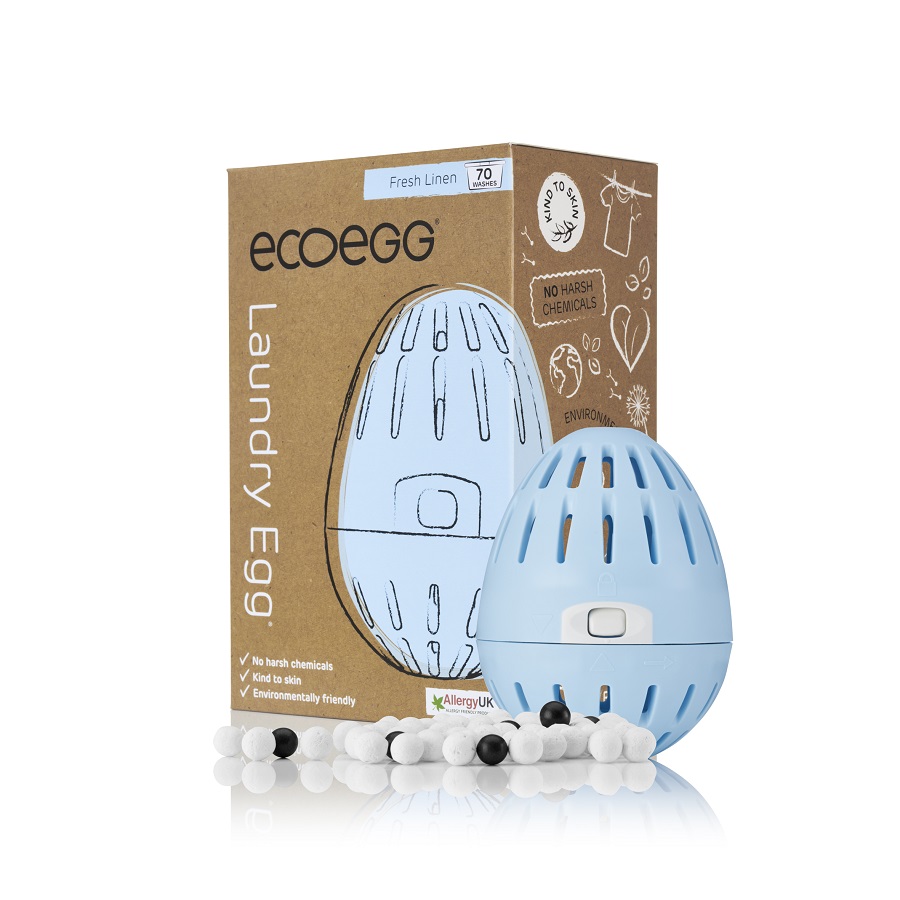 Most general merchandise products at mass retail are geared toward making the home a better place to live – they help us keep it clean, beautiful, and neatly organized, and if they are easy to use and add to the décor, all the better. The two Buyers Choice award winners from ECRM's European General Merchandise, Housewares & Household Program, held last month in Warsaw, Poland, are great examples of great innovation in these categories.
Ecoegg won the 1st Place Buyers Choice Award for its Laundry Egg eco-frendly laundry products, and Casa Vigar was a finalist for its Flower Power Pink Fence Sink Side Set. Both winners were selected from dozens of entries, whose products were on display in the hospitality area during the session. Buyers cast their votes based on product innovation and packaging. And while they had a lot of great products to choose from, these were the two standouts.
Ecoegg is a multi-award winning British manufacturer of eco-friendly laundry products and has been trading over 10 years, originally selling on TV Shopping Channels around the world, and now stocked in over 40 countries selling over 2 million Laundry Eggs to date. The company most recently launched at Waitrose in the U.K with its new 70 wash Laundry Egg and 50 wash refills which will save tons of chemical waste going into the water and reduce plastic waste, according to the company.
The ecoegg Laundry Egg is a replacement for both laundry detergent and fabric conditioner. Containing no harmful chemicals and reducing single-use plastic consumption, it is developed to be kinder to the environment than a traditional detergent. Originally developed for people with sensitive skin, it contains dermatologically tested, non-biological mineral pellets that work together to lift dirt from clothing and soften clothes by changing the water's pH. Both fragranced and fragrance-free versions of the Laundry Egg hold the Allergy UK Allergy Friendly Product Award, giving customers confidence that it is kind to the skin. It's vegan and cruelty free, can be used for approximately 70 washes, after which users simply refill it with ecoegg Refill Pellets. The egg itself comes with a 10 year guarantee.
Casa Vigar is a Spanish company based in Gata de Gorgos, Alicante, and engaged in the manufacture and distribution of products for domestic use within the categories of cleaning, tableware, bathroom accessories, laundry and organization. Its mission is to create and design functional -- and sometimes surprising -- items that sprinkle a little bit of optimism around the home. With more than 60 years of experience manufacturing with it's in-house R&D department, the company exports more than 50 percent of its products to 34 countries.
The Flower Power Collection has become a hallmark of Casa Vigar, which it says defines the brand with its freshness, color and joy from something as natural as a flower: four petals, one stem, and two leaves with designs that are full of color to create experiences inside and outside the house.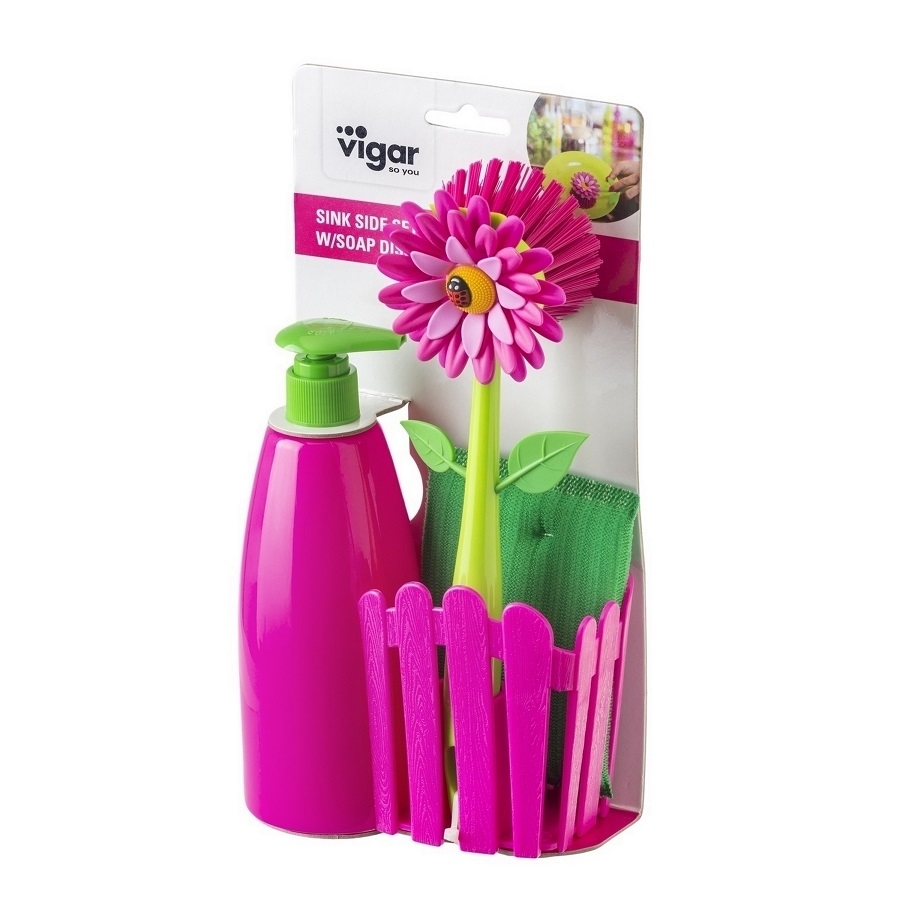 The Flower Power Pink Fence Sink Side Set, one of the flagship products of the collection and one of its best sellers worldwide, is composed of a multipurpose washing brush made of non-scratching nylon fiber; a sponge and soap dispenser (either for soap or detergent); a practical support to let the utensils dry after use.