Driving Online Impulse Purchases: The Key to E-commerce Profitability
10/22/2019
---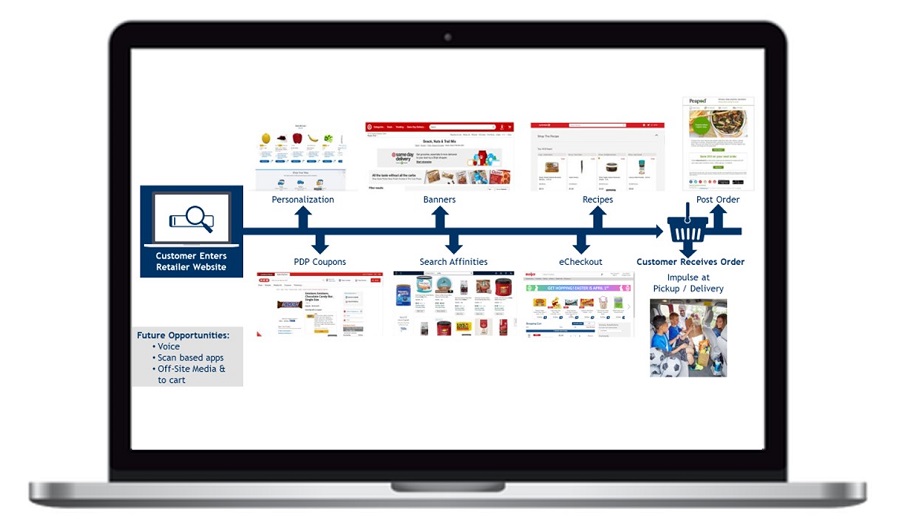 Increasing profit with your e-commerce sales is a must for both manufacturers and retailers. As the percentage of sales migrate online, total profitability will decline due to more expensive cost-to-serve models. And as the online share of company's overall business continues to grow, over time these higher costs and lower profits will have a larger and larger impact. One way to mitigate some of those profit losses is to increase the amount of impulse purchases made online.
These impulse purchases can take on two forms: products purchased for immediate consumption, as well as any items purchased that were not on a consumer's shopping list. Today, impulse items are significantly under-developed in the online channel, with shares in some categories lower than 1 percent of total sales, while the average across all categories online is 3.3 percent. Indeed, just moving the top eight impulse categories to that average of 3.3 percent of sales is a $400M online opportunity.
Additionally, impulse categories tend to have higher margins, making them that much more attractive and important for minimizing profit declines resulting from online sales fulfillment. Nearly one third of in-store purchases are unplanned, essentially not on the list. These items are also not on the online list, but as online shopping behavior is much more list-based, most of those unplanned items never make it into the basket or to checkout. Driving more of these items into the basket and onto future online shopping lists is another key to driving larger basket sizes and more profit dollars.
The industry must continue to work together to drive larger and more profitable online baskets. The strategies and tactics exist today to accomplish this, but no industry playbook has been developed to fully identify the best practices for driving impulse purchases online.
Category Management itself was built on a foundation of collaboration. The solution to increase online basket size and profit will require a similar collaborative initiative where manufacturers and retailers work together, testing and learning.
If we've learned anything from history, those manufacturers and retailers who invested early and adopt and adapt to emerging channels have gained greater than their fair share of the business. There's no question that impulse items will eventually make it into the online basket. The items are just too important to consumers. As with early online channel development, those who invest early and unlock how to drive impulse purchases will gain greater than their fair share of that business and secure their place on the online shopping list. Once established on that list it will be very difficult for others to break in, almost ensuring ongoing larger category shares and greater share of the online business.
The opportunity is now – collaborate with your manufacturer or retailer partners, learn what strategies and tactics unlock impulse purchases and drive your online sales and share. Testing concepts together in a learning lab environment, leveraging insights to develop strategies and tactics and fine-tune executions and determining impact via online data analytics are some starting points that can help drive online impulse purchases and begin to populate the online impulse playbook.
Editor's Note: The Partnering Group will be facilitating the research, analytics and structured testing environment with retailer and suppliers. Please contact Jon Troy for more information if your company has an interest in participating.