Candy Consumers Seek Wellness & Sustainability, But Want Poop Emojis, Too
10/10/2019
---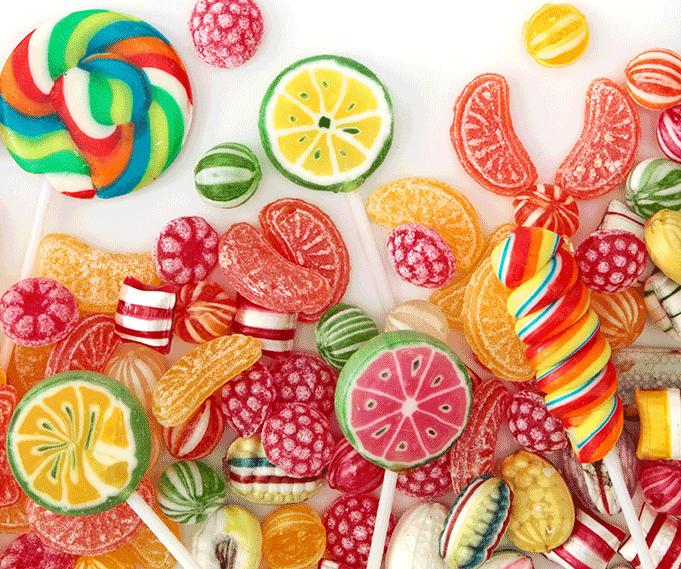 While one typically may not associate candy with health, with consumers' propensity for all things wellness-related these days, that's just what's happening in the category. Not only are shoppers looking for healthier ways to indulge, but this wellness trend is also extending to the health of the planet in a big way.
"Sustainability is a way of life now," says Daniel Sadler, Principal with IRI, who gave a presentation on the state of the candy category during ECRM's Candy Planning: Every Day and Summer Seasonal Program in New Orleans. "Consumers want to know that these products are sustainably made, and this impacts product choices for more than 25 percent of consumers. And nearly half of Gen Z and Millennials actively seek out retailers that carry sustainable products."
And the numbers confirm this. According to IRI, sustainability-marketed products across all categories delivered $113.9B in sales in 2018, up 29 percent compared to 2013 and are expected to grow to $140.5B by 2023 -- a 23 percent increase from 2018. And despite the fact that these products make up just 16 percent of the market, they deliver more than half of the growth. Sustainability certainly pays off.
For older generations, sustainability is typically associated with practices that are safe for the environment, but among younger consumers, the definition of sustainability also extends to include human rights – how workers and farmers behind the production of these products are being treated. Indeed, Fair Trade is the fastest growing attribute in confections, and candy with this attribute reached $198 million in sales, up 5 percent from last year and 50 percent growth since 2015.
Products with healthier ingredients are also showing growth. Organic continues to be a core driver in chocolate confections, far out-pacing total CPG organic growth, and gluten free is the most prolific consumer-demanded attribute in confections, according to IRI. Among the ECRM/Candy Industry Magazine Buyers Choice Award winners, both the chocolate and non-chocolate candy winners featured health-related attributes on their packaging. The Milk Chocolate Sea Salt Pistachios from Lamontagne Chocolate Inc., are certified gluten-free, peanut-free and kosher, while Pura Vida Vitamins' Pura CBD Watermelon Gummy Rings have cannabidiol (CBD) derived from organic hemp grown in the U.S. (Click here to see all of the Buyers Choice Award winners.)
That's not to say that fun doesn't count anymore. Consumers still want to enjoy the experiential aspects of the candy category, and indulgence and novelty will always be a mainstay.
According to Alyse Thompson, Managing Editor of Candy Industry, who met with buyers and sellers during the session, novelty and fun were key elements of many new product innovations she experienced in her meetings. "We're still seeing a lot of unicorn themes, as well as fairies, mermaids – anything mythical," she says. "And poop emojis are still popular."
Tropical flavors are in vogue, including pineapple, mango, coconut and passion fruit (Alyse's favorite). And with all of the movies coming out, such as Trolls and Minions, we can expect plenty of licensed products. "Licensing will always be popular," says Thompson. "A lot of us grew up with some of these characters like Scooby Doo and Sponge Bob, and these licensed products allow us to relive these moments, and to share them with our kids."
And then there's the novelty candies. We all saw the explosion of Kinder Joy last year, one of those rare $100 million launches that come about every so often, and this has spurred interest in the novelty candy among suppliers participating in the program. (Sumthin' Sweet won the Best Novelty Buyers Choice Award for its Sippin' Suckers straw/lollipop product.)
Among IRI's New Product Pacesetters last year, 13 of the top 100 products were confectionery products, but innovation has slowed down a bit this year, according to IRI's Sadler. But he did have a few recommendations for emerging brands in the category looking to make the list. For one thing, capitalize on the emerging attributes mentioned above to extend generational partnerships. Increase transparency and give consumers a glimpse inside your sustainable practices and products. Focus on innovation and variety, as these are key for product and category growth. And while online growth is great, don't neglect to focus on success at brick-and-mortar stores.
And yes, keep selling poop emoji candy!
---
Candy Industry Magazine's Alyse Thompson
---