CBD at Value Retail: A Q&A With 99 Cents Only Stores' Sarah Gonzalez Tran
10/10/2019
---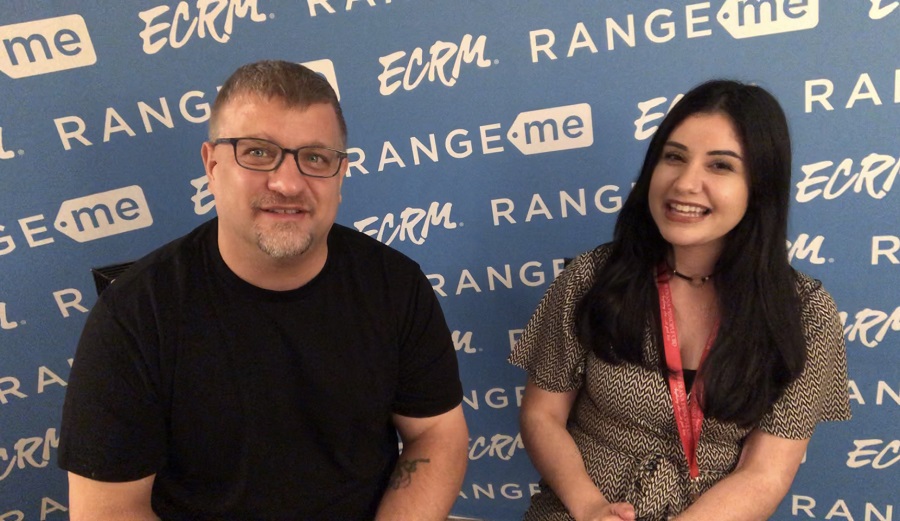 CBD products are typically seen as higher-end offerings, but value retailers are looking for ways in which to get in the game, and 99 Cents Only Stores is one of them. The retailer, which operates approximately 400 stores in four states, serves mostly low-income shoppers, but that's not stopping it from finding a way to make CBD work in its markets.
Spearheading this effort is Sarah Gonzalez Tran, Associate Buyer for 99 Cents Only Stores, who met with suppliers at ECRM's CBD Health & Beauty Care session to explore product, packaging and pricing options that would work for both 99 Cents Only Stores as well as its vendor partners.
I had the privlege of sitting with Sarah for the third time this year for an interview, and this time we discussed her efforts in exploring CBD options for 99 Cents Only:
ECRM: Last time we spoke it was at ECRM's Beauty Week in June, and at that point, you were just getting ready to start exploring CBD. Where is 99 Cents Only Stores now with the category?
Sarah Gonzalez Tran: We've been spending a lot of time learning about CBD, educating ourselves on the various terminology – full spectrum, broad spectrum and isolates and how they work with various products. ECRM has been a great platform for getting the information we need to make the right decisions about how to enter and grow this business, to determine what would be the best products for our consumers, and which price points would be our sweet spots.
ECRM: That's an area I wanted to expand on with you. Typically, CBD is not viewed as something that would be sold at a discount retailer, but obviously that's not the case. What opportunities have you seen from your meetings with suppliers?
Gonzalez Tran: We've seen some viable options, whether it's an energy shot, a 2-ounce shot that has 25 milligrams of CBD, or a 10-milligram honey shot that we saw. We want to get the right amount of dosage to make sure that it works for consumers. We also saw some patches that would be doable, or some five-count gummies that would probably work at our stores. For now, we really want to focus on topicals and look more into ingestibles once the FDA gives its opinion, but as we wait we'll continue learning and soaking up all of the information we can, and vetting vendors as we do this.
ECRM: For the topicals would you focus on trial sizes?
Gonzalez Tran: We're looking at a three- to four-ounce sizes, something that could range in price point from $1.89 to $4.89, those would be our sweet spot. We just want to make sure that it works and that everyone from the top down in our company is okay with it.
ECRM: Can the vendors that you met accommodate those smaller sizes?
Gonzalez Tran: I think for us the key is making sure that we're working with a great supplier who can work with a 400 store chain, and can deliver on time, and ensure that what we're paying for is what we're getting, so vetting the vendors and making sure that the quality and efficacy is there is our focus. It's going to be a long process, but we're looking forward to it.
ECRM: Do you think prices will eventually go down?
Gonzalez Tran: Eventually. You probably won't see that for a couple of years, though. I think since it's still a hot and new commodity item, the prices are going to kind of shoot up, and then from there, we'll see some drops. It'll be interesting to see what happens when the FDA issues an opinion. Hopefully we'll soon see some sort of regulation from them, and take it from there. I'm curious to see what the larger CPG players and retailers do in the space then. What will the industry look like when Walmart enters the CBD space?
ECRM: That's a great question -- one that many in the industry are likely waiting to see answered.
SEE THE LINKS BELOW FOR ECRM'S UPCOMING CBD PROGRAMS!