BlissLights, Hamelin Brands Win School & Office Buyers Choice Awards
9/9/2019
---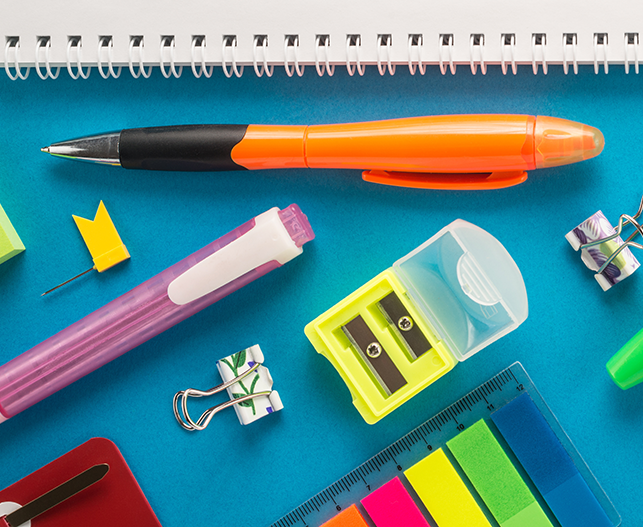 While tech continues to make its way into the school and office supplies category, we're still seeing tons of innovation among those traditional school and office products like pens and pads, as well, and the two winners of our Buyers Choice Awards -- held during the School & Office program last month in Chicago -- are a perfect example of this.
BlissLights, which took first place for its Sky Lite product, is an example of those digital products increasingly prevalent at retail, while finalist Hamelin's products represent the traditional notebook segment, albeit with a bit of a digital twist.
The two companies were selected from dozens of entries in the award program, samples of which were displayed in the ECRM hospitality area during the program's meetings. Buyers cast their votes based on product innovation and packaging. Here's a bit about each.
---
First Place: BlissLights
BlissLights creates unique laser lights that instantly lend colorful atmosphere to any living space. After getting its start in theme park special effects lighting, the company has since revolutionized the industry by redesigning laser lighting technology for everyday home use.
It's recent release, Sky Lite, projects a galaxy of moving green laser stars against a blue nebula cloud. This patented "starry night" effect is a perfect as a night light, home theater lighting, for a romantic dinner for two, or even creative office decor.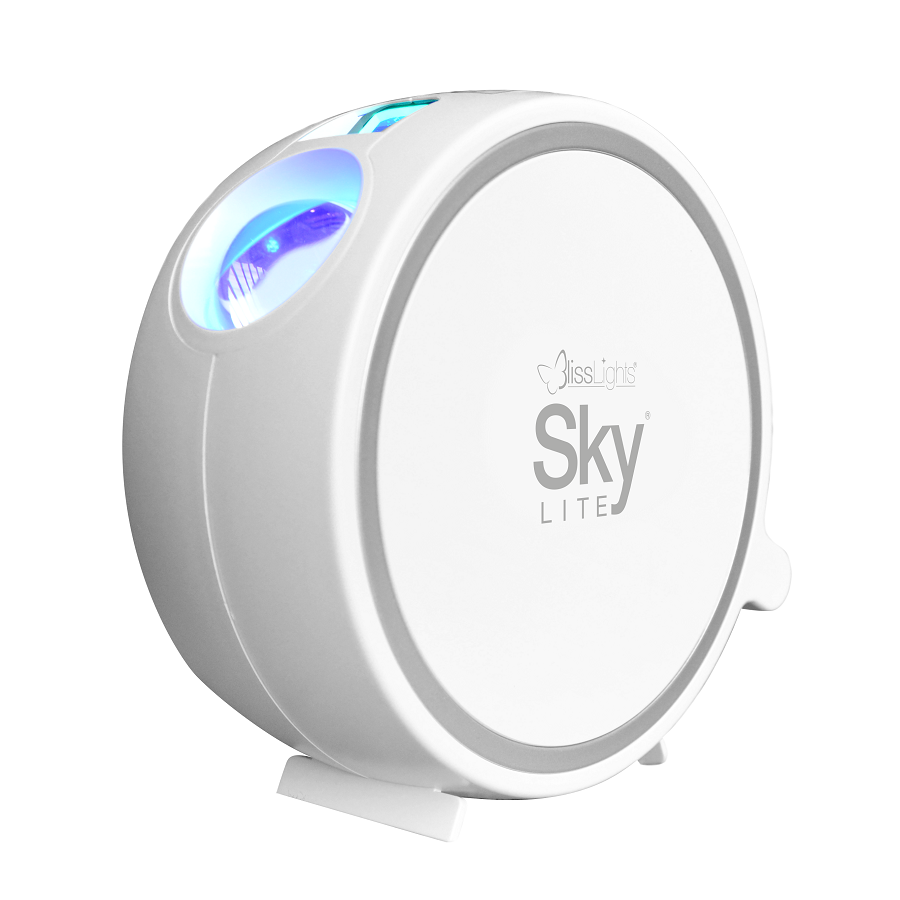 ---
Finalist: Hamelin Brands, Inc.
Hamelin is a 165-year-old, family-owned French paper company, that has a legacy of creating the highest-quality paper products for school and office use. Its products are designed to feature superior quality, design and innovation, for people who truly want to succeed and be noteworthy. As a global company, Hamelin's products are utilized by millions of students and professionals around the world, each year.
The Buyer's Choice Award-winning product is "the Notebook with SUPER Powers!" New to the U.S. this year, Hamelin's new line of notebooks bridge the analog and digital worlds. They feature the telling attributes of Hamelin products: high-quality, design, and innovation.
With smooth, bright, bleed-resistant Optik Paper that allows notetakers to write on both sides of the page, durable, colorful hard covers, a double binding, extra wide pocket folders and organizational tabs, the notebooks were designed especially for students who care about their notes and who want to be noteworthy. What truly separates these notebooks from the pack is the free app, SCRIBZEE, that comes with each notebook, and allows notetakers to scan, save, organize, share and access their notes digitally at any time, from any place, through the cloud.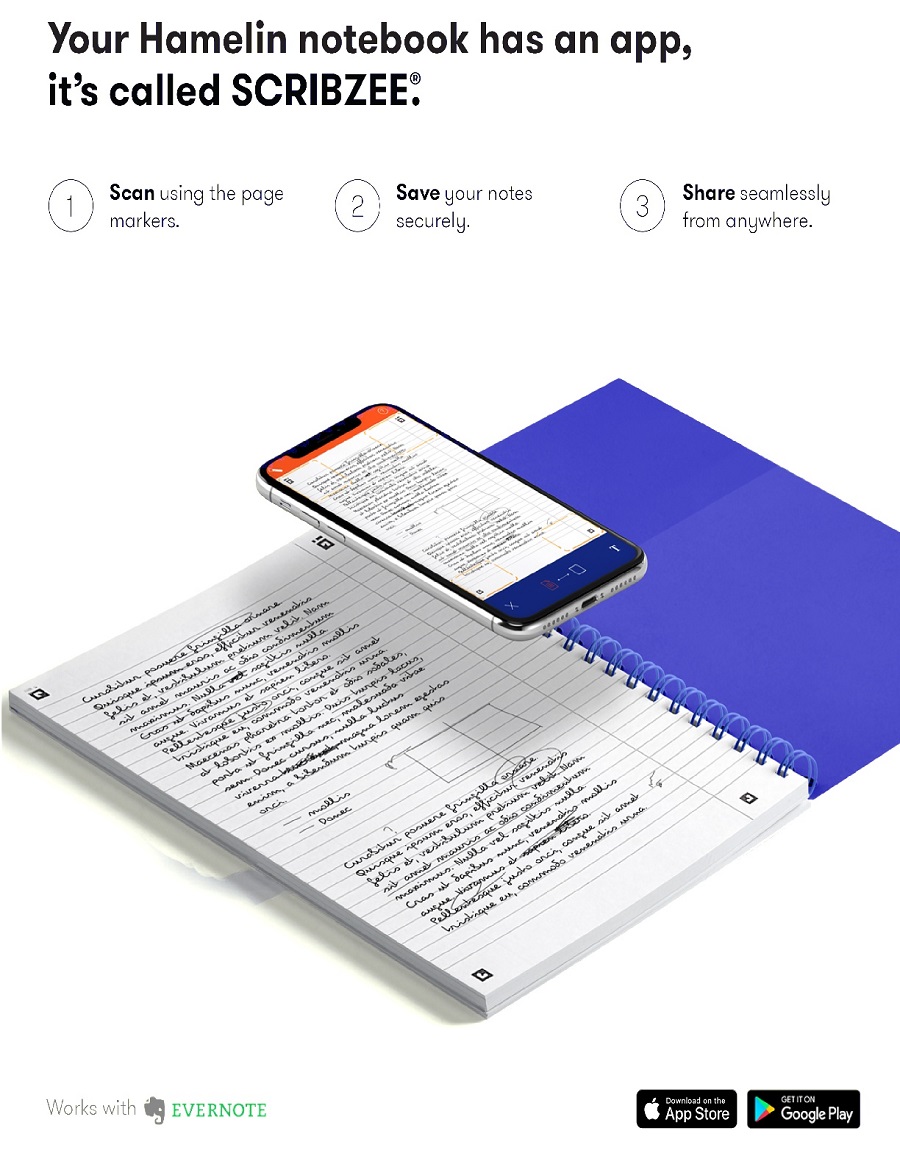 ---
---