ECRM International Buyer Profile: Pick n Pay, South Africa
7/9/2019
---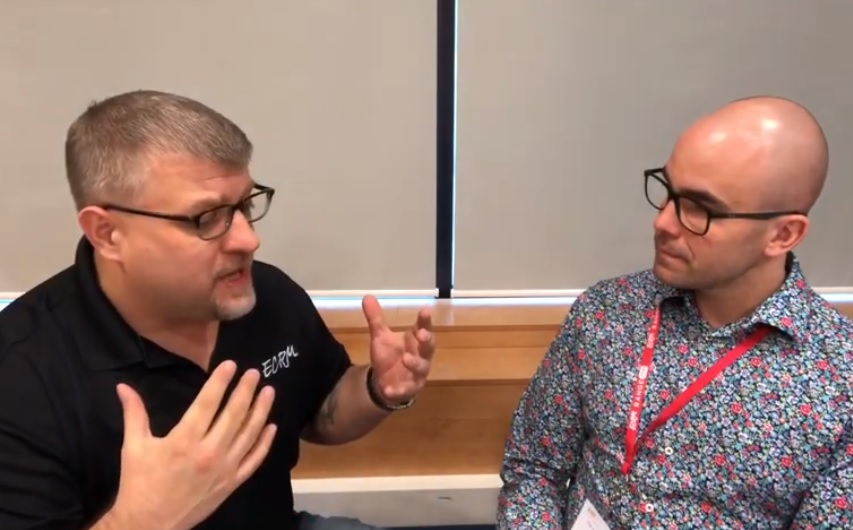 At ECRM's Euro Beauty session earlier this year in Prague, retailers and distributors from Europe and select other countries gathered for private, pre-scheduled face-to-face meetings with suppliers from around the world to find the latest product innovations in cosmetics, fragrance, bath, skin care, men's grooming and more.
One of these retailers, South Africa-based 1,500-store chain Pick n Pay, is a regular participant at this session, and ECRM VP of Content Joseph Tarnowski sat with Ryan Quirk, Senior Buyer, Grocery Imports to discuss the retailer's beauty category, its recommendations for suppliers looking to partner with the retailer, and his ECRM experience.
ECRM: Tell us a bit about of your company.
Quirk: We're a retailer based in South Africa, but we also service the neighboring countries in Africa. We have over 1,500 stores within our group ranging in formats from convenience stores -- where we have BP as a partner -- all the way up to hypermarkets. We also have supermarkets and franchise stores within our business, pharmacies within our stores, stand-alone liquor stores, and standalone clothing stores. We're a major retail player within the South African market. We cover full FMCG categories across grocery as well as health and beauty care.
ECRM: That's a lot of formats. And you buy across several categories, correct?
Quirk: That's correct. I head up the grocery edible and non-edible imports divisions. So essentially my job is to go out and source products around the world for the business in a variety of categories, everything from detergents to tuna.
ECRM: I understand you have recently revamped your health and beauty assortment. Can you give us some details?
Quirk: Historically as a food retailer in South Africa, we haven't been very well known for our health and beauty section. Although we do cater to that customer, under the leadership of our new Retail Managing Director, Pedro Da Silva, we are making the health and beauty category a hero within our stores. So Michelle Deeves, who's the senior buyer and Head of Department for Personal Care & Beauty is running the new concepts in our stores and creating that departmental feel within them. We want our customer to experience beauty the way she should, to explore health the way she should, and feel as if she's being pampered and loved while she's doing that. Plus, we want her to buy her baked beans while she's there, too.
ECRM: At our Euro Beauty sessions, how is this revamp impacting what are you looking for in the category?
Quirk: Innovation is a big, and I think it's lacking within the South African market. Pick n Pay is far separated from the world, but we do have the reach to import products from anywhere around the globe. And coming to sessions like this, we really want to see what's new, what's trending in the international markets. We make sure to visit the stores within the country that we're visiting as well, to see the layouts, planograms, what's new, what's trending, what the shoppers are buying. We'll talk to customers if possible. So that is a massive draw for us on these types of trips. Coming to an ECRM session specifically, the innovation and the business meetings that we have with the suppliers, it's more concise, more focused, and we're able to achieve a lot more than we would attending some of the bigger shows around the world.
ECRM: Any particular segments that you're focusing on here at the session?
Quirk: We're still looking at everything. Like I said, we are playing in every field. I'm looking at the overall category. Michelle has seen some amazing innovation she'd love to put into health and beauty. And it's nice to meet with the suppliers here, because they're interested in doing small runs to try the South African markets, a market that they've never, ever played in. They want to learn about it. We understand our markets, we understand what the customer needs. And we bring it in, and hopefully there's success with these brands as well as private label opportunities for Pick N Pay.
ECRM: Describe your ECRM experience.
Quirk: I'd say ECRM is probably the best-organized show that I do attend. The interaction that I have from ECRM staff, from setting up appointments, setting up flights, making sure that you're comfortable with the amount of appointments we have per day, who we're seeing, making sure it's a focused approach, making sure our flights, hotels are catered for, it's actually a seamless experience.
ECRM: What recommendations would you have for participating suppliers who are looking to do business with you, or may want to meet with you? How should they best prepare?
Quirk: I think that the biggest advantage you can have is market research. Understanding that South Africa is a very, very different client base from the rest of the world. Yes, we are far removed, we are a developing country, but we have very specific needs within our country. And we've had suppliers over the years across a variety of categories that just believe that, because their product is selling in a particular country it's going to work in South Africa.
---
Full Video Interview with Pick n Pay's Ryan Quirk
---