The Intersection of Beauty & Wellness: Insights from Five Retail Buyers
6/24/2019
---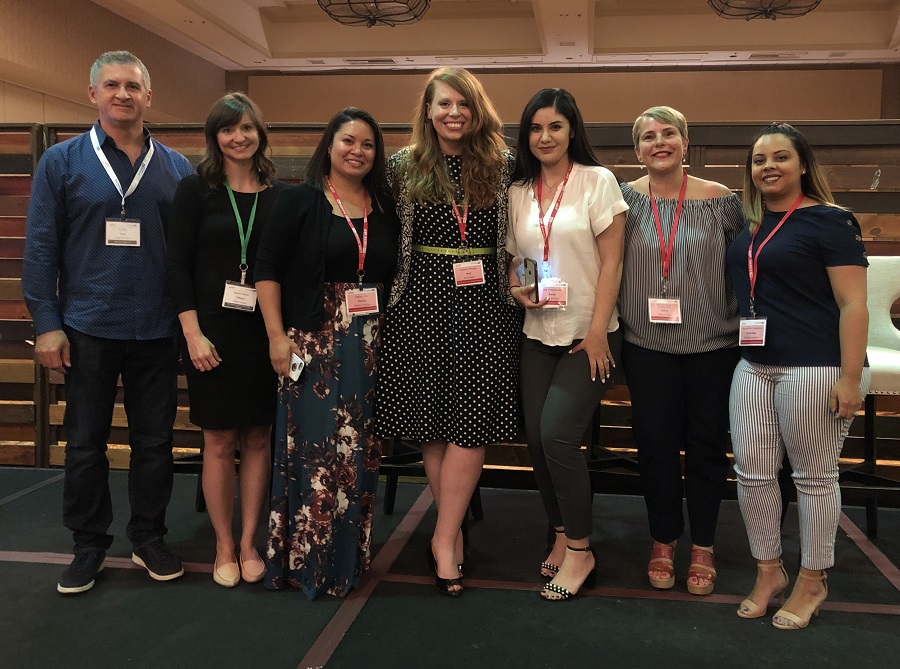 While ECRM's Beauty Week Programs held in Palm Desert, Calif. covered a variety of categories including skin care, bath, cosmetics, hair care, multicultural and natural beauty, one key theme that ran throughout all of them was an increased focus on wellness and how that was impacting how consumers shop these the categories and the resulting effect this has had on suppliers and retailers.
This was a key focus of one of the educational presentation by Tiffany Hogan, Senior Analyst, Beauty Retail for Kantar Consulting, as well as the retail panel discussion that she moderated, which included buyers and category managers from 99 Cents Only Stores, Meijer, Rite Aid, The Vitamin Shoppe and Wakefern. During the panel, the retailers touched on how the intersection of beauty and wellness has impacted the way they buy, merchandise and promote their products.
According to Kantar's Hogan – as well as the retailers on the panel – today's consumer is much more educated about wellness thanks to an abundance of information online, and because of this are looking for products that have some sort of wellness component, whether it's lipstick with cleaner ingredients, "beauty from within" products, or those that are cruelty-free or sustainably-made. Indeed, wellness goes beyond consumers now and also encompasses animals and the planet.
ECRM VP of Content Joseph Tarnowski sat with Tiffany and each of the retailer panelists to get their take on how wellness is impacting the beauty category at their stores.
Click here for a quick overview of the Kantar presentation: Kantar ECRM Beauty One Page Summary.pdf
---
Tiffany Hogan, Senior Analyst, Beauty Retail, Kantar Consulting
Kantar Consulting's Tiffany Hogan gives some key takeaways from her presentation and panel discussion about the intersection of beauty and wellness at retail.
---
Sarah Gonzalez, Associate Buyer, Beauty Care, 99 Cents Only Stores
Sarah discuss how beauty and wellness meet in a value retail environment. As the retailer's typical shopper has a limited budget, Sarah works closely with her suppliers to find ways of providing products with cleaner ingredients that are still affordable. These products include beauty supplements, and they are even looking into CBD products that can be sold at a value price-point, though she admits this is going to be a bit challenging.
Sarah Gonzalez, 99 Cents Only Stores
---
Shellie Couturier, Skincare Buyer, Meijer
As one of the two panelists from the grocery channel, Shellie's customers view food as part of the wellness equation, and tries to educate shoppers on how beauty fits into wellness, too so they can drive these food shoppers into the beauty category as well. They are taking a wait-and-see approach when it comes to CBD products, though.
Shellie Couturier, Meijer
---
Catherine Furtado, Beauty Category Manager, Catherine Furtado
As a drug chain, Rite Aid is all about overall health, and its shoppers are increasingly looking to replace -- or at least complement -- prescriptions with alternate means of taking care of themselves. Cathy touched on the importance of price and efficacy, driving trial through "beauty minis" and addressing the male beauty shopper. Every month, the retailer has endcaps that focus on a different wellness theme, tying in products from different categories in the store. For example, the June display was themed, "SPF Matters," and featured a variety of products related to sun care.
---
Amy Dragoo, Category Manager, Natural Beauty & Supplements, The Vitamin Shoppe
Already known as a wellness destination, The Vitamin Shoppe approaches beauty from the wellness angle, as well, such as products for sensitive skin and "beauty from within" supplements. Amy says that education is an important part of their approach, and expects its supplier partners to help provide information that customers need to make informed decisions. The retailer sells CBD aromatherapy products at most stores, and this is also part of their beauty program, as one of the benefits CBD is said to deliver is a reduction of anxiety – and we all know what anxiety can do to the skin!
Amy Dragoo, The Vitamin Shoppe
---
Melba Quintana, Category Manager, Skincare & Sun Care, Wakefern
The challenge at grocery stores, according to Melba, is that the HBC footprint is a lot smaller than those you find at specialty beauty retailers. Wakefern and its ShopRite stores address this by enhancing the beauty experience at its stores, with beauty advisors and dietitians that help to education shoppers and bring them from the food aisles to the beauty aisles
---