ECRMADVANTAGE: Setting Up Buyers & Sellers for Success
2/26/2019
---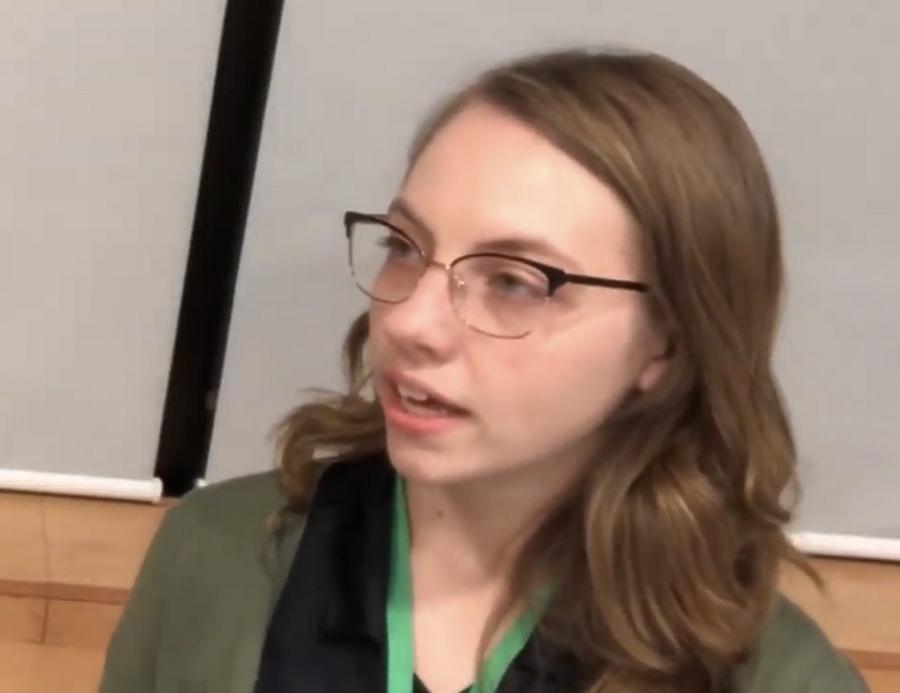 ECRM's account managers play a key role in ensuring that the buyers and the sellers who participate in our programs get the maximum value for their investment as well as a great experience. Two of the services that the account managers provide to accomplish this are called ECRMADVANTAGE and SupplierDEMAND.

In basic terms, ECRMADVANTAGE consists of all of those activities that the account managers perform with the buyers and the sellers from the time they register for a program and begin prepping for a session, to the activities at the session itself, and continuing afterward with the follow ups from the session meetings. The SupplierDEMAND services entail those activities performed by our account managers to help promote the supplier to our buyer audience.
I sat with ECRM Account Manager Angela Leggett to discuss the details of both programs.
ECRM: What ECRMADVANTAGE activities do the account managers perform when someone registers for one of our category-specific programs?
Leggett: At the core of it, our job is to build a relationship with them. For suppliers, we'll initially reach out and schedule a call during which we can learn about the products they offer, and if it's their first time we'll walk them through what ECRM is, and how we differ from traditional trade shows they may be accustomed to, because a lot of suppliers register with a typical tradeshow mindset, where they just register and then show up at their booth six months later. But ECRM is not a tradeshow company. Far from it. We take a much more active role in the success of our customers. So we explain that difference and work closely with our suppliers to ensure that the buyers who end up on their schedule are people that they want to meet with and that are a good fit for them. So it's lots of emails. It's lots of calls. It's making sure that all of their questions are answered, and reassuring them that if any questions do arise, we're their first point of contact and they always have somebody, night or day, that they can email or they can call and we'll take care of them.
As part of our programs, we also host webcasts twice a month for new suppliers – or suppliers who want a refresher -- to prep them for success at our sessions. During the webcast we basically walk them through some of the online preparation tools, and let them know what to expect when they are on-site at a session, such as dress code, setting up their meeting space, meals, activities, and the format and process of the meetings. Often we'll have a buyer and a seller with experience in our process participate in these webcasts to give their advice and perspective, as well. We also have a webcast to teach participants how to use the ECRM Connect App. This is something we also do on-site at a session, but we always recommend for them to get familiar with the tools in advance.
ECRM: On the buyer side, what are some of the ECRMADVANTAGE activities that you go through?
Leggett: So when a buyer chooses to participate in the program, as with the suppliers, we typically schedule a call to learn about their company, what their focus is and if there is anything specific they are looking for, such as certain certifications, distribution, etc. We try to understand what it takes to do business with them so that way we can curate a relevant, customized schedule of supplier meetings. And also as with suppliers, we're always that main point of contact anytime if they have questions. We're always accessible.
ECRM: So you guys are very hands on – you may talk to a buyer or a seller several times as they are prepping for a session, correct?
How buyer Peter Mudahy of Pak Group works with ECRM account managers to ensure he meets with suppliers with relevant products and capabilities.
Leggett: That's correct. And this is especially the case with those who attend multiple sessions. They're constantly in that preparation process. Those people you get to know really well, and by the time you meet them on-site, you almost feel like you already have a friendship with them.
ECRM: What are some of the ECRMADVANTAGE activities that the account managers engage in with buyers and sellers on-site at a session?
Leggett: At the sessions we are basically there to be on hand for anything they may need, whether it's for their meeting space, last-minute requests, making sure the supplier product library that we've prepared ahead of time is up to date. We'll also help checking in participants at hospitality as well as help as client service representatives managing the flow of the meetings, making sure everyone is getting where they need to be on time.
ECRM: Following the sessions, what are the activities you engage in?
Leggett: Our engagement with buyers and sellers doesn't end when the session ends; we also help them with their follow ups post-session. We'll have a follow up webcast hosted by one of the account managers that provides an overview on how to access the meeting notes they entered into the Connect App during the session. We are still available for any questions they may have related to their follow ups – and these questions run the gamut. And we ask for their feedback too, as we're always looking to improve how we can serve them – we're constantly refining our process to provide more and better and continuous services to everybody.
ECRM: Can you give an overview of the SupplierDemand activities?
Leggett: That's something that we do in conjunction with the ECRMADVANTAGE activities I mentioned earlier. During our initial supplier phone calls, as we're collecting information that we use to curate the buyer and seller schedules, we identify which categories the supplier's products fall into. That's the building block for the meeting schedules -- matching suppliers with buyers who are looking for their products in the categories they serve.
In addition, we have suppliers complete a survey that basically evaluates the capabilities of their business -- I tell people it's basically like their company on paper. Do they do business in Canada? What kind of certifications do they have? All those things a buyer would want to know, which also helps us to more effectively pair them with the right buyers.
Andrew Aussie, CMO of supplier Coromega, discusses how ECRM account manegers work with his company to maximize the brand's success with ECRM programs.
We also get details on the specific products that they're presenting. Some people they have tons of product lines. They're not presenting everything at every session. They need to identify very specifically these are the brands, these are the products, these are what the products are, and really why am I attending this session and participating in this program.
ECRM: So once you have these seller inputs, and the inputs from the buyers regarding the scope of their focus, you generate customized appointments for each?
Leggett: Exactly. All of that information helps us to create the schedule that works best for the buyers based on their focus for that session. We'll make them aware of the suppliers, their products and their capabilities so that their input helps us to curate a schedule of meetings that sets up both the buyers and sellers for a relevant, efficient and successful session.

---
Full video of Q&A with ECRM Account Manager Angela Leggett
---