CPG Success Lies in Mastery of the Basics
2/27/2019
---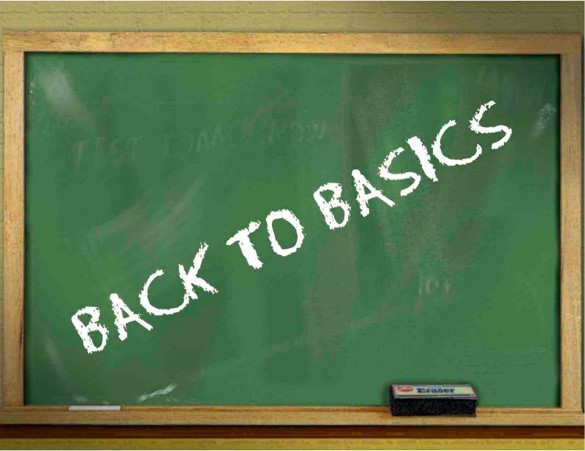 The cost of doing business continues to escalate. However, many of these investments don't necessarily grow the business or enhance the shopping experience for consumers. It's hard to continue to invest in a zero-based budget world or one with razor thin margins, especially when many of these investments are just costs that don't translate to category and brand growth. What can be done to drive the business and delight shoppers without breaking the bank?
The answer is to get back to the basics. In the competitive world of CPG, amidst the continuous drive to be bigger (consolidate, merge, acquire) the real key to growth comes from three areas: developing a solid foundation of insights, a strong focus on the shopper and flawless tactical execution in the store and on the shelf.
Start with a strong foundation – insights.
There is tremendous SKU proliferation in the store and shoppers are time starved. Make sure that your product and how it is offered (presented on shelf, available by channel, priced, promoted) all meet shopper needs. When it's solving a problem for them or making it easier for them to find and buy an item, or shop in a store, there is a better chance they will make a purchase. Start with solid insights and build from there. These insights should address how a category sits on the shelf, what's in distribution, etc.
Focus on the shopper.
Shoppers shop online and in stores and ultimately are on a mission to buy something. They are consumers in shopping mode. Help them buy! Make the location, category, and product easy to find, consider and purchase. If it's a convenience item for immediate consumption, for example, it should be available (refrigerated if needed) and in channels where consumers expect to find convenience items.
Relevance is important -- getting distribution in club might be attractive because the channel has growth pockets and high dollar baskets, but is it the right place for this item? Many organizations target a percent ACV for a new item. A more realistic approach is targeting the right channels and accounts. This shopper focused strategy will ensure products are in the right place when shoppers are looking for them.
Relentlessly focus on tactical execution in the store and on the shelf.
This is important for both retailers and manufacturers. Few things are more frustrating to a shopper than not being able to find what they are looking to buy. Even more frustrating is when that product is in the store and on the shelf but not findable. While placement (in the channel, category, shelf) should start with insights and be focused on the shopper, as mentioned above, the last step in the process is making sure that execution in the store is flawless.
This is where category leadership can help. Make sure the product is in distribution, on the shelf, merchandised according to how shoppers are looking for it and priced and promoted in a way that shows value. This will help convert a consumer's intention to buy the item into an actual purchase.
Nowhere is focusing on the basics more important than with new product innovation. New items are the lifeblood of our industry. They generate excitement and drive consumers to the store. For innovation to be successful all three of these areas must be addressed. It must start with a great item that meets an unmet need or improves upon an already met need. Insights can drive product concepts.
While business is moving to e-commerce, the vast majority is still done in bricks and mortar. Retailers and their manufacturer partners can continue to drive in-store sales and drive shoppers to center store through the strategies highlighted above. While they aren't revolutionary or particularly glamorous, they are time-tested and a good reminder that focusing on the basics can help with the win!