What Retail Buyers Want in Convenience and Impulse Products
1/9/2019
---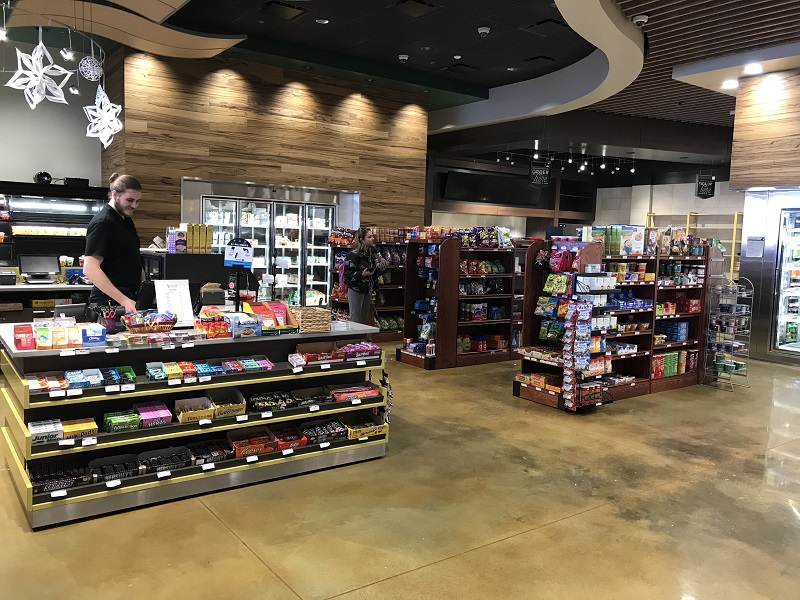 For each of ECRM's sessions, our retail team consults with attending buyers to determine their key areas of focus within the categories for which they are looking to source products. Based on these discussions, following are some top areas of interest among those buyers attending ECRM's Convenience EPPS and Impulse: Front-End & Checklane EPPS.
Wellness: As we've covered recently in our blog posts, consumers' focus on wellness is no longer just a trend, it's now mainstream, and this is impacting products across all categories in the store, including convenience and impulse items. Buyers are looking for more healthy foods, with cleaner labels, organic and non-GMO ingredients, with less sugar. And yes, this includes healthier snacks, candy and beverages.
Technology Accessories: Everyone has a gadget of some sort, and accessories to mobile phones, tablets, and computers are great impulse items that carry high margins. Many also require small footprints to display, which is handy for impulse items.
Foodservice: Convenience stores are very heavy into foodservice, and – as with other products mentioned above – health and wellness are front-of-mind when these buyers are looking for new products to serve customers, whether hot dogs, pizza, or the variety of prepared foods you see at c-stores today.
Personal Care Products: Impulse or convenience items like sunscreen, lip balm, razors and other men's grooming products and OTC products – particularly those packaged for impulse, such as single-use packaging.
General Merchandise & Seasonal: Novelty items are important when it comes to general merchandise (we all remember the success of the fidget spinner), but also convenience items like small housewares and household items, kitchen gadgets, pet, and even toys. The As Seen on TV segment has become very popular among buyers, as many retailers have sections dedicated to it. The same goes for seasonal items.
Extreme Value: Many buyers indicated they are looking for extreme value products, some seeking under $10 value, others under $5 and then of course, there are retailers one the extreme end of extreme value, like Family Dollar, which wants products in the $1 and under range. Be ready though, because they move lots of volume!
Closeouts, Opportunity Buys and Promotional: Several of the retailers are seeking out opportunities for closeouts or special promotional products that can be displayed on shippers, power wings and clip strips for in and out programs.
Candy & Snacks: These convenience and impulse standbys are always sought after by retail buyers, both traditional brands and new and novelty items. And yes, wellness is impacting this category too, but this is an area where products aimed at indulgence are okay too!
Beverages: Attending retailers want beverages of all kinds, particularly functional beverages that deliver some benefits, whether energy (or relaxation/sleep) or enhanced nutrition.
EDI & Drop-Ship Capabilities: Please note that some of the retailers requested that suppliers be EDI capable and have the ability to drop ship, so if you are not yet doing this, you may want to look into it.
These are just some of the top areas of focus among retailers we've spoken with -- but it's not all-inclusive. If you have a product that you think may be a fit, please feel free to shoot me a note at sdavidson@ecrm.marketgate.com!