The Long Tail of Assortment Optimization
1/2/2019
---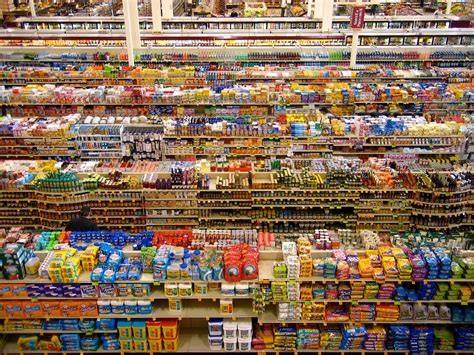 As a retailer, there are several questions you must ask yourself about your assortment: "How much variety becomes duplication? When does broad choice at shelf become shopper confusion? When does your shelf become a financial liability instead of an in-store shopping advantage?"
On the other side of the assortment coin, manufacturers must ask themselves similar questions: "How many variants of an item do I need? How much of my portfolio is duplicative? How inefficient is my portfolio and am I using valuable resources to maintain a broad portfolio where a narrower one would be more beneficial?"
I don't think there is a single item on the shelf that has 100 percent transferable volume. We have models that can predict the impact of removing an item – where that volume flows and how much is lost from a brand and the category. The problem is, we don't really want to lose any volume at all. I challenge everyone to think differently and consider the benefits of having a smaller number of items on the shelf and in your portfolio.
I'm not advocating cutting variety; rather, I'm asking you to differentiate between variety and duplication and trim back those unproductive SKUs on the shelf and in your portfolio. The benefits of doing this are significant, and include decreased shopper confusion, more productive SKUs and shelf space, more annual turns, better operational efficiency and more space for new items that drive shopper excitement.
Because of this, assortment optimization is one of the biggest opportunities in the retail industry. If executed smartly, it can provide a great shopping experience with a broad variety of products for consumers while helping to manage inventory costs and out of stocks. The tools for optimization have existed for years and are very accurate, but the challenge has been in developing an internal commitment to "trimming the tail" and optimizing brand and category offerings for a better shopping experience and category and portfolio performance.
Most shelves and portfolios have long tails, or at least a longer tail than necessary to provide enough variety in a category. While this is a big undertaking that involves multiple functional areas there are significant benefits to taking this on. This is also an area where collaborative partnerships could work quite well.
Executing Assortment Optimization
Getting started is often the hardest component of trimming the tail. Since this is a strategic initiative, it should be included as part of internal and joint business planning processes. This will ensure that all functional areas are included in the discussion and potential implications are identified. Once you have internal and partner alignment on the initiative, I recommend partnering with one of several assortment tool suppliers. They're all very helpful in guiding the process and have extensive experience in projects such as this. IRI, Nielsen, McKinsey Periscope and Kantar RichMix are four partners who can help with the tools and process.
From this point it's as simple as engaging with your partner, identifying assortment targets and performance metrics and getting into the work. There will be several iterations of analysis before all involved will be satisfied with the modeled outcome and ready to test in store. This is also a time to review potential assortment gaps – this is an optimization and often you'll identify items in the market that should be added to your assortment while you trim back your long tail of less incremental SKUs. I'd also encourage you to be bold with optimization, but not so bold that the assortment tail is completely eliminated. Erring on the side of a little duplication is better than cutting too deep and reducing variety. You can always optimize more in the future but too deep of a cut initially might negatively impact variety and shopper satisfaction.
As manufacturers and retailers, everyone wins when the focus is on the shopper. A collaborative assortment project that reduces duplicative items on the shelf can enhance the shopping experience and increase productivity for both partners. What a great way to start off 2019 – make the commitment to partner in one category and test a more shopper-centric category assortment that will also increase your productivity, whether you are a manufacturer or retailer.