Natural Cosmetics Corp. Turns Data into Dollars with ECRM Prep Tools
1/24/2019
---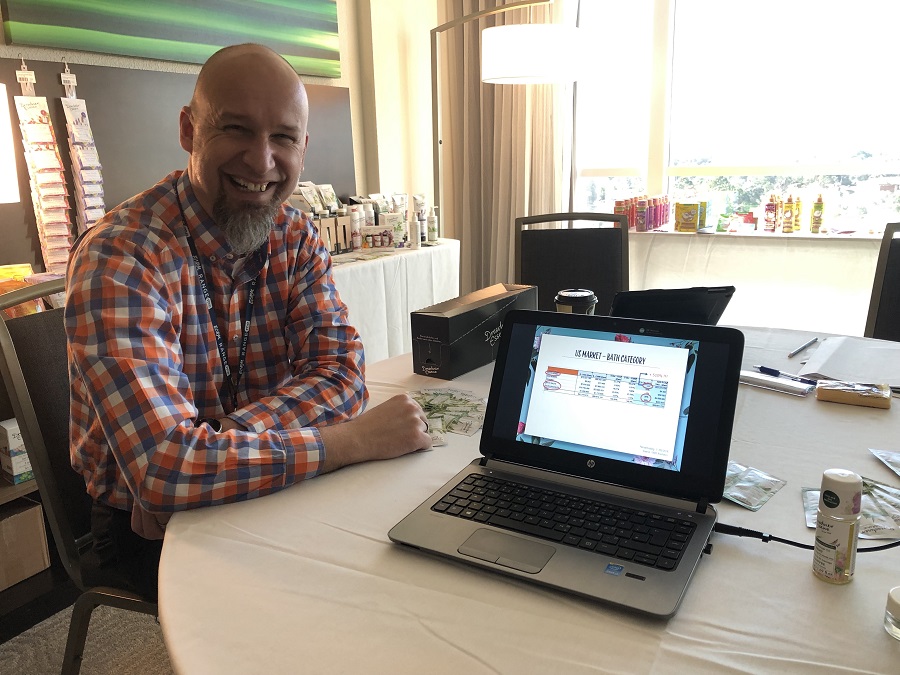 At ECRM's recent Cosmetics, Fragrance & Bath session, Dirk Csuthy, CFO/Sales for Natural Cosmetics Corporation, walked prospective buyers through extensive category data to make his case as to why they should put his brands of bath products on their retail shelves. His data-supported pitch was so effective that he was able to get listed in 200 stores of a major grocer right at the session.
The great thing is, this data is readily available for use to all buyers and suppliers participating in most of ECRM's programs.
As part of these programs – which include all of the ECRMADVANTAGE activities our account and relationship managers engage in with buyers and sellers before, during and after sessions – ECRM makes market research data available to buyers and sellers through its partnerships with IRI, Nielsen and TABS Analytics. This customized data can be accessed via links on the EPPS preparation area on ECRM's website, and provides category insights to help enhance the effectiveness of the in-person buyer-seller appointments at a session.
In Dirk's case, he used Nielsen retail point-of-sale data in the TABS Analytics QuickTABS tool, an Excel-based power pivot table in which TABS loads in the Nielsen data (TABS is a Nielsen Connected Partner) so that users can slice and dice the information in a variety of ways. It goes down to the UPC level for all of the categories at the session, and they can pull ranking reports, unit reports, productivity measures and can creatively graph them to use for fact-based selling. "The buyers want to see facts," says John Allen, VP of Business Development for TABS Analytics. "It's not just about what looks good, sounds good or smells good. The QuickTABS tool enables users to get speed-to-answers."
Natural Cosmetics Corp. has been in the business in Germany since 1910, and its parent company is based in Dresden, Germany, and a lot of experience with bath products developed with a natural base and essential oils, and the company has a wide distribution in Germany and throughout Europe. Having recently opened an office in Atlanta and a warehouse in Memphis, Tenn., it's now looking to break into the U.S. market. That's where the data came in handy.
"Trying to get the foot into the market isn't easy, and this data definitely helps to analyze what are the figures in the market, what's on the market, and how categories perform," says Csuthy. "It definitely helped us to get prepared for this session. We dug into the categories and analyzed the data. I presented this data to the buyer and they really liked what they saw."
In particular, he dug into the bath and body category data to demonstrate the need for his products in the market. "The database is huge," he says. "You can look at the category itself and see how the bath and body category performs, and then you go deeper into details to see how bath salts are doing, how bubble bath's doing, body wash items, bath bombs, all those categories that, subcategories that we are in, you can analyze and present this to the buyer."
And this is what caught the attention of the buyer who plans to put Csuthy's line of hemp-based bath products on the shelves this coming April.
"It's a great tool for people who are new to the market," says Csuthy. "It really helped us to get prepared for this session."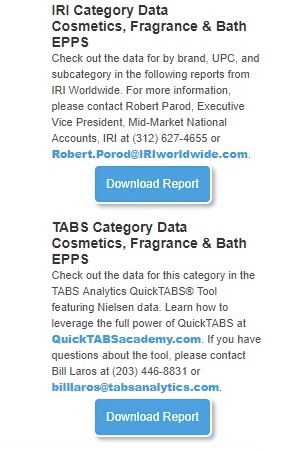 ---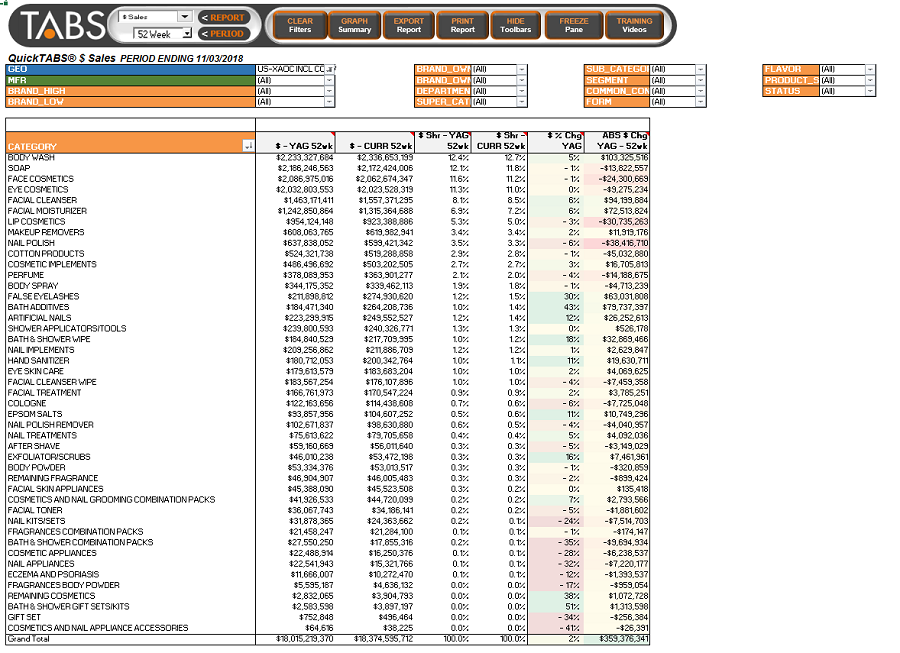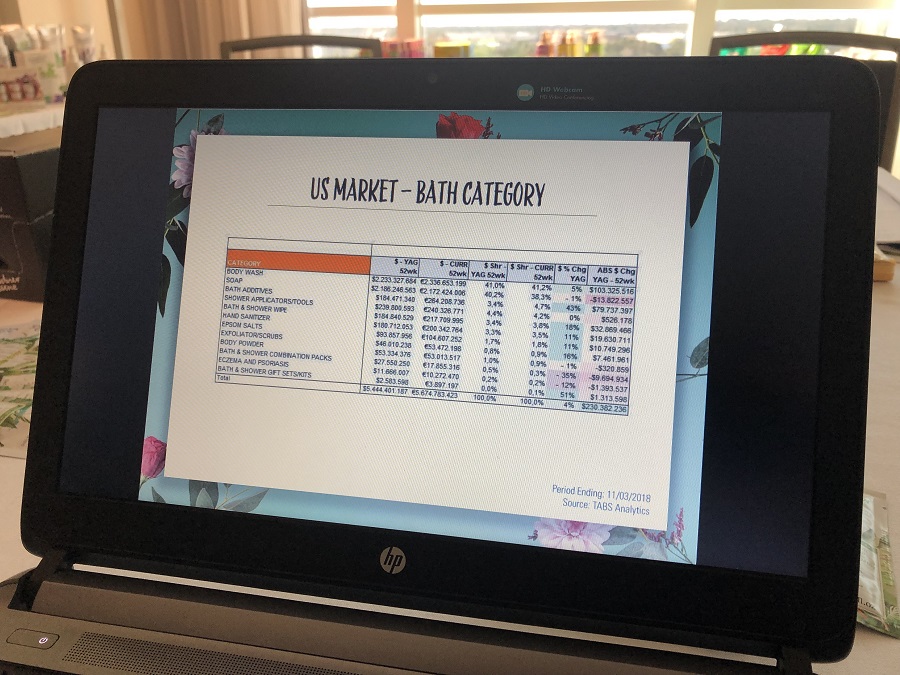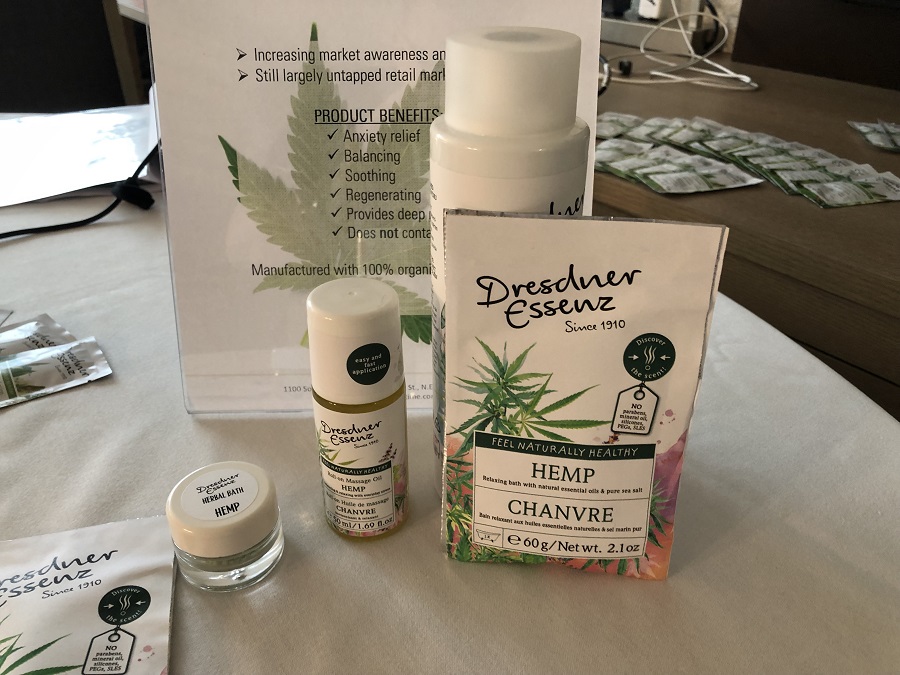 ---
ECRM's interview with Dirk Csuthy at the Cosmetics, Fragrance & Bath EPPS
---