Getting on the Shelf is Only the Beginning – You Need to Stay There!
1/8/2019
---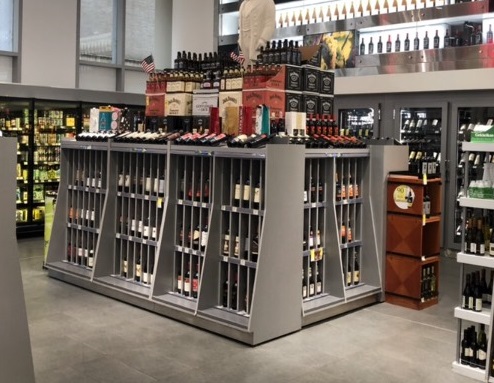 Congratulations! You finally got your buyer to agree to put your products on the shelf! Take a minute and savor the moment. But much like an elite athlete doesn't stop working hard after getting drafted to a team, you have to fight every day to continue to earn your space on the shelf. As someone who has experience both as a supplier and a retailer, I cannot tell you how many times a great tasting or unique item has failed to meet expectations at retail and suppliers are surprised when their items are discontinued six to eight months after they reach the shelf. This is not like Field of Dreams' "build it and they will come." You cannot expect your buyer to be as passionate about your brand as you are (though some clearly are).
The reality is that depending on the size of the store, there are literally 20K to 80K SKUs on the shelves, and there are thousands of new items being pitched to buyers and category managers every year. Since stores aren't getting bigger -- and many newer stores are actually smaller -- your item needs to perform better than the item it is replacing.
Competition is everywhere in the store
Keep in mind, your competition is not just other brands in your category, but rather the entire department or store. For example, Coke isn't just competing with Pepsi but with all dairy, produce and shelf stable beverage items as well. So is important for brands to know what is needed to compete with everyone looking for space.
Here are the questions for which you need to have 100 percent alignment with the merchant at the time of your new item presentation:
Will this item go in all stores and be featured online? If so, can you handle the demand from the pipeline fill and a weekly fill of a min. one case per store per week during non-promoted weeks? I cannot tell you the number of times insufficient supply chain planning has jeopardized a new item launch. If the item is not going to all stores, which are the stores it will be excluded from and why? What criteria do you need to hit to increase store count? The same goes for online.
Can you hit the case minimums needed for supply chain efficiency? If you are paying fees (set up, slotting, ad fees), your cost per case is higher and you may not get the return you need. How will online orders be handled? Will you be able to ship directly to a store or warehouse, or need to use a 3rd party distributor?
Within your category or segment, what are success criteria you must hit to be sure to remain in distribution beyond six months? A good rule of thumb is that items in the bottom 10-20 percent of category sales are candidates for deletion anytime a new item is presented. I am surprised by number of supplier reps who are shocked to learn their item is delisted, as this means they either failed to monitor the business or they didn't know the expectations. Because of this, you need to be aware of what level of sales, profit, cases, turns and consumer metrics are needed to be in the top half of the category, department or store. Learn how will your merchant measures this, how often they measure it, and how you can get this data weekly or monthly. It is critical that you respond to this data quickly, whether it's good or bad.
If your items are not hitting the guidelines, but you have shown the merchant that you are taking action and trends are improving, you may gain a little time to try to turn around the business. But if your items aren't making the cut, delist the item before the merchant does and suggest a replacement. That shows you are being proactive and are looking out for their success.
How are retails determined and how many price zones do you have? This is critical if your research shows a sweet spot to generate trial, sales and profitability. It also determines the weekly case movement and ability to promote.
What vehicles are available to promote my item and what is the criteria to be selected for these promotions, and what are the pros and cons of each type of promotion? In highly competitive categories, like cereal, soda, yogurt, cheese and ice cream, you may find that you are locked out of the ad or given less attractive placement unless you perform better than another brand. Your big pallet display is great for large stores, but smaller stores may need other options or you can be locked out of them.
Communication is key!
The best piece of advice I can give you is to communicate with your merchant frequently. I was a big advocate for 15-minute weekly check in calls for key vendors at same time every week. It was a great way for the merchant and supplier to share what they were seeing, discuss if strategy changes were needed and talk about best practices they had seen. It also made these vendors top of mind, when new opportunities arose.
So, the last – and perhaps the most important question – to ask is: how would the merchant like you to communicate with them, and how often.
The bottom line is you cannot be successful if you don't know the standards and in today's retail environment, they change daily. Frequent discussion, objective honesty and constant vigilance will get you far.