Walgreens: Eyes & Ears Open for Innovation in the Candy Category
10/18/2018
---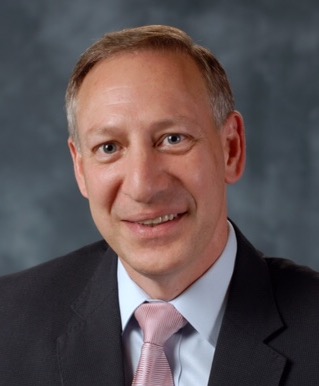 Walgreens' Group Vice President, GMM Grocery, Household & Beverages Paul Tiberio, and his team were recognized as ECRM's 2018 Merchant Team of the Year in the Candy category for their excellence in sourcing, merchandising, and supplier collaboration.
ECRM discussed these three areas with Tiberio, to highlight the strategies and successes that earned him and his team the award.
ECRM: What is your leadership philosophy to encourage your team to be their best?
Tiberio: I am fortunate to work with an excellent team of merchants and believe in setting clear goals and objectives with our team. Equipping the team with the necessary tools and resources to achieve their objectives is paramount. Lastly, I empower and encourage the team to make decisions, take risks, embrace change in order to innovate and gain success in all they do.
ECRM: What are your team's strengths, and what characteristics do you attribute to their success in today's turbulent retail environment?
Tiberio: The team's strengths are collaboration and respect for each other, a tenacity and desire to win, as well as passion for the customer and the businesses they manage. The team prides itself of putting the customer first in every decision they make. If it's right for our customer it will be right for our supplier partners and it will drive overall success for Walgreens. As you know, retail is an extremely competitive environment and the team wants to win; they work closely with our partners to ensure they are innovating and staying a step ahead in everything they accomplish.
ECRM: How do you keep tabs on emerging product trends to help in your sourcing efforts?
Tiberio: We keep our eyes and ears open for opportunities and by listening to the consumer. Inspiration for products and programs doesn't have to only come from within the category. By watching other industries or even other countries with our global reach we can discover new solutions to deliver on what the consumer wants, even if the customer hasn't realized it yet. We also make it a point to attend most ECRM venues where we encourage all suppliers to attend so we can evaluate all opportunities -- both small and large – at one time.
ECRM: Can you give us an example or two of some recent successful products you have brought into your category?
Tiberio: Specifically, in the confection category we have had tremendous success partnering with our key suppliers in launching new product innovation. Being first to market on key product launches has been our success. Our stores can execute quickly across the country which has made many of these launches a huge success for us and our suppliers.
We exceeded and achieved a dominant share position on the following product launches: Hershey's Gold, Reese's Outrageous, Kinder Egg, and Mars White Chocolate M&M's, to name a few. We also have the capabilities to use our stores as test labs and trial new products or ideas in smaller markets for fast learning and speed to market.
By watching other industries or even other countries with our global reach we can discover new solutions to deliver on what the consumer wants, even if the customer hasn't realized it yet.
ECRM: How are you leveraging digital in your merchandising efforts?
Tiberio: From communication and relationships with our customers to in-store promotions through our clip to card mobile feature, digital is a critical component to our category innovation and overall business. The space is constantly evolving and we need to be willing to try to experiment and trial new. We also utilize many social media channels to highlight trends and promote innovation.
ECRM: What is the ideal you try to attain in your relationships with suppliers?
Tiberio: Mutual respect for each other and for the customer. With a respect for each other my teams encourage open and honest dialogue with our supplier partners. This allows the teams to get to heart of what our customer needs with little to no emotion.
ECRM: Where do you see your category heading over the next three to five years?
Tiberio: Confections is a big category and we expect to continue to see it growing. We've seen some exciting innovation that is helping to bridge that gap between what is a snack and what is a treat and we look forward to driving growth through new customer solutions. Healthy snacking continues to be a big platform for us to accentuate and grow. We continue to challenge each of our key supplier partners to innovate with us on exclusive offerings.