CVS: Accountability, Collaboration & Innovation Driving Success in Healthcare
10/16/2018
---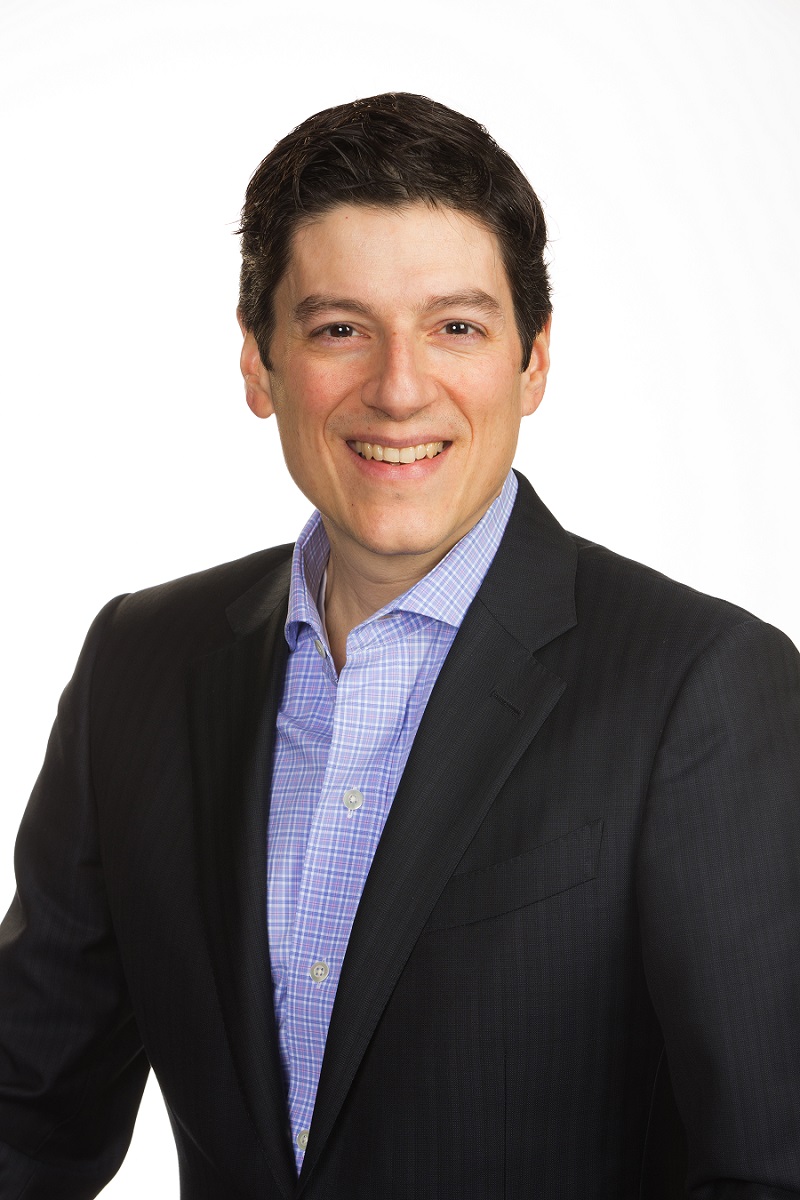 CVS Health VP Merchandising, Consumer Healthcare George Coleman, and his team were recognized as ECRM's 2018 Merchant Team of the Year in the Healthcare category for their excellence in sourcing, merchandising, and supplier collaboration.
ECRM discussed these three areas with Coleman, to highlight the strategies and successes that earned him and his team the award.
ECRM: What is your leadership philosophy to encourage your team to be their best?
Coleman: I think the first point to make is that we at CVS, particularly in our Consumer Health Business, couldn't be successful if we weren't operating at our best. We have been having a great year and have been gaining large amounts of market share. I feel very lucky to lead a highly talented team who are engaged and inspired to be their best every day.
I am not sure if I have fully baked "leadership philosophy" but a few core principles guide how I lead. The first is vision. Any organization needs to understand the direction where we are headed or where the leader wants to take them. This is important even in the early stages of one's leadership career. Teams desire to be more than just executors of a series of tasks, they want to feel part of something bigger and achieving a goal that is larger than their own world. Even if your vision for your category, your department, your business unit or your company is not quite crystal clear, teams need to understand how you will get to the point where it will be clear. At the very least, teams need a vision of the opportunity before them. So, I'm a believer in the "vision thing."
Another principle is context. People are not machines. They are curious, they have questions and they have free will. If you tell them to do something they might do it, but you won't be getting their best if you don't explain the context behind the ask. Why are we doing this? What is the company and customer context? Why are you asking now? What changed? I try to provide for my team the context around my requests, my challenges and targets so they can respond in the most effective manner. I also know that I don't have all the answers and if the team understands the context around my question, they will likely come up with a better answer than if they are just told what to do.
This leads to my next principle, or maybe it's more of a passion, and that is around problem solving. I want my team to think about what problem they are trying to solve in every action. If they haven't defined the problem correctly, they will likely just spin and waste their time and not get the result they want. Every day we are presented with a series of "problems" that we need to solve – competitive, product, promotion, customer, etc. There is a structured and thorough way to go about solving problems and there is an ad hoc, gut way to do it. The most effective, repeatable and highest probability of success method to problem solving is with a logical structure. In fact, I helped develop a class that we teach a few times a year to help the team learn about structured problem solving. I think it has served the team well, particularly when faced with new issues to solve because now they have a method to break it down.
ECRM: What are your team's strengths, and what characteristics do you attribute to their success in today's turbulent retail environment?
Coleman: The CVS Consumer Healthcare team has many strengths, but a couple of the ones that stand out for me include: accountability, collaboration and innovation. The team is highly accountable to CVS. When they commit to something, they follow through and believe it is their responsibility to ensure that their word truly is their bond. The team also has created a culture of collaboration. They environment in retail consumer health is extremely competitive and fast moving and that could make for an intimidating "sink or swim" environment. However, our team is very good at working together to jointly solve problems, at teaching and learning from each other, and in the onboarding of new people. We have created a very supportive working environment. Finally, the team has really upped their innovation game. They are always seeking out new ideas, new brands, products and channels to bring to market. They are excited by what's new and are eager to bring that to our customers. Their commitment, teamwork and creative passion make me extremely proud.
ECRM: How do you keep tabs on emerging product trends to help in your sourcing efforts?
Coleman: In merchandising is important to stay abreast of new trends, products and brands. "New" is the lifeblood of retail and where shoppers go to find what's new is changing, so we have diversified our hunting grounds. We still use ECRM sessions and leverage our core suppliers for a steady stream of innovation and product, but we are adding new venues all the time. We are attending trade shows that maybe a few years ago we wouldn't like the Natural Products Expo West, the Consumer Electronics Show (CES) in Las Vegas, Founders conference of start-ups, Indiegogo. We visit different markets to look at retail concepts outside our core retail such as new and emerging concepts in New York, Los Angeles, and London. We are even partnering with some accelerators to see what's next. We have really expanded the range of sources for new products.
ECRM: Can you give us an example or two of some recent successful products you have brought into your category?
Coleman: The CVS Consumer Healthcare team prides itself on winning launches of new items. As we like to say, "We don't do 1x plans." In other words, we expect to far exceed our fair share when it comes to launching new items. We think we have the formula down that generates launch plans that drive awareness and conversion of new using our unique assets such as Extra Care and mobilizing our 8,000 stores. One of our more interesting wins recently was our launch of Navage, the nasal irrigation system. We and the supplier took a chance on this item which was at the time not being sold in stores and was at a pretty high retail compared to the rest of our assortment. But we both got behind it -- we used Extra Care to find the likely customers, they tagged us in their marketing, for example – and a few months later it proved to be the biggest new item in our Cough/Cold planogram.
'We don't do 1x plans ... we expect to far exceed our fair share when it comes to launching new items.'
Another example represents a strategic success and a different way of achieving it. In our vitamin category, we have been introducing new brands for several years now to appeal to our customers who are looking for more natural, cleaner label products – and for most of them CVS was the first to bring them to the mass channel. Whether it is New Chapter, Irwin Naturals, Gaia or Garden of Life, we have proven we can be successful with products and brands that might have been perceived to have more niche appeal. What we did that was different was we didn't start them out in 8,000 stores. We nurtured some of these brands in first 100, then 500 and then 2,000 and more stores so that we balanced the risk we were both taking on. And we supported them with Extra Care at every stage. Our launch and incubation of these brands represent the unique way CVS can go to market to maximize the chances of success for new products and brands.
ECRM: How are you leveraging digital in your merchandising efforts?
Coleman: The first thing to understand is that digital is not just ecommerce. At CVS it extends to all the ways in which we use digital capabilities to appeal to our customers. So while having a proper ecommerce capability with a world class web experience is a baseline capability need, that won't be what differentiates us. We think the way to win in this market is to use "digital" to link together our unique collection of assets in an appealing an useful way to our customers.
For example, we use digital to text prescription reminders to millions of patients every day. We use digital to send out literally billions of personalized emails to our customers every year. That's not a typo – Billions of personalized emails. We also have digital payment options through your phone and digital receipts if you don't like our paper ones. We also use digital data and information to inform how, when and where we promote Allergy and Cold during their high seasons. The point here is that we are using digital in many ways to extend our reach to customers, the relevance of how we communicate to them and the rewards we give them.
ECRM: What is the ideal you try to attain in your relationships with suppliers?
Coleman: The ideal we try to achieve with suppliers is, in a word, alignment. I visit with many suppliers throughout the year to try to enhance the two way dialogue that we have with each other. In those meetings we share where CVS Consumer Healthcare is headed over the next few years and the suppliers share their strategic priorities, direction and hopefully a look at their product innovation pipeline. From that grounding we can align on areas of growth and strategic partnership. But I caution my suppliers that alignment is not just strategic, it also has to recognize the fundamental economics of how their brands impact our category financials. In short, not all brands have what I would call a positive impact on my P&L. So if we are not aligned on the economic fundamentals, no amount of strategic alignment will overcome that and then we both become very tactical. I and my team like to have very frank conversations about what it will take to align on the economics first, so we can spend more time on the fun stuff: innovation, growth ideas and joint strategic projects. This approach has served us well over the last few years.
'The ideal we try to achieve with suppliers is, in a word, alignment.'
ECRM: Where do you see your category heading over the next three to five years?
Coleman: Our overall strategy reflects the consumer movement from "Sick Care to Self Care" in the marketplace. There are a number of macro level trends that support consumer health/OTC growth: rising cost of healthcare, increasing prevalence of high deductible health plans, and a new generation of consumers looking for healthy alternatives. These trends have been picking up pace for a few years now and show no signs of abating.
What they all add up to is a renewed interest in what is sold in front of the pharmacy in two distinct but related areas: proactive/ preventative health and what we term "alternative choices." Possibly because it is getting more and more expensive to get sick, customers are looking for ways to be proactive about their health and prevent themselves from illness or chronic disease in the first place.
This manifests itself in our assortment in how we have expanded the choices in vitamins and supplements with new natural brands, the nutrition category with healthy proteins and collagen, in the digestive category with expanded probiotics and fiber, etc. We have seen robust growth in these areas by appealing to the proactive and preventative motivations of our customers.
The preventative health ideal also extends into our acute care categories. In the Cough Cold aisle we have been growing our immunity business rapidly by appealing to those same customers shopping healthy proteins and supplements. In addition, we find people shopping the acute categories (pain, allergy, cough/cold, etc.) are looking at alternative remedies. That is, solutions for acute ailments that don't contain classic OTC drugs out of a motivation to try something more natural first or as a way to avoid common side effects. We think we have led in this space and we don't see these trends going away anytime soon. We will continue to seek out products and brands that appeal to these emerging customer motivations.