ECRM and RangeMe: Helping Keep Tops Markets On-Trend
8/15/2018
---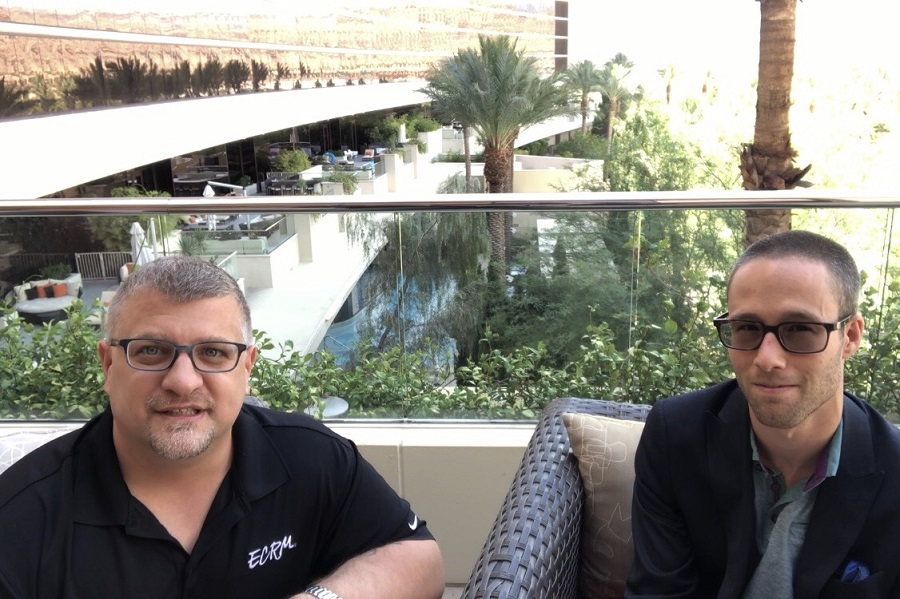 During our recent Summer Snack & Dry Grocery session, I had the privilege of hosting our store tours, during which we took a bus load of retailers and suppliers to visit some retailers in the Summerlin, Nev. area just outside Las Vegas.
During the tours, I spent a lot of time shadowing Kenneth Hausmann, Category Business Manager of Natural & Organic Foods at Tops Markets, to try and "see" the stores through his eyes, and I learned a ton in the time we were together, particularly how he views the natural and organic segment holistically across all categories, insights into the trends he's seeing at his stores, and how he is leveraging ECRM and RangeMe to help his category managers stay on top of these trends.
Hausmann has been with the Williamsville, N.Y.-based grocer for the past 15 years, first at the stores, working his way up to various department manager roles before moving to corporate in 2007, where he worked through a variety of roles in the center store merchandising arena, managing several different categories.
In his current role, which he took on this past Feb., he oversees natural, organic and specialty foods merchandising across all categories in the stores – a role for which he says his background in store operations has really come in handy.
"I wholeheartedly believe that to be a great merchant you really have to understand the inner workings of the store as well," he says. "Not only do we sell to our consumers, we sell to our operators. Category managers are strategists at heart, but our strategies ultimately have to be executed in the store. So understanding and speaking the language, and knowing the pain points and opportunities that they have in the stores can help you tailor better programs to help you grow sales and reach more customers, which is the end goal."
Since his responsibilities cut across categories, he views himself as a kind of influencer within the organization, bringing insights and trends from the natural and organic space to the various category managers to help them to better incorporate these products into their assortments. "It's about creating an environment of inclusion and keeping them in the know on trends, ideas, and concepts that relate to their specific categories in the natural and organic realm," he adds. "We have many talented people within the organization, and to have a team purely focused on the natural and organic area of the business helps bridge the relationships so that everyone is on the same page. Natural and organic is here to stay, it's more of a lifestyle spanning every category."
Because of this, Tops Markets is moving more toward a more integrated approach to merchandising natural and organic products, moving them to sections within their specific categories versus a store-within-a-store concept – what is referred to as an "integrated but segregated" approach.
Leveraging ECRM & RangeMe
To find the products and stay on top of the trends within the natural and organic space, Hausmann and his team leverage ECRM's sessions as well as the RangeMe product discovery platform. "We don't just use them for sourcing ideas or to find the next big buy, but also to keep on top of the trends by building partnerships with manufacturers," he says. "Tops has been using ECRM for years, and I've been personally attending sessions for the past five or six years, and they have become a pivotal tactic in our planning process. ECRM does a great job of aggregating a diverse set of manufacturers, and you can get a lot of things done in a condensed amount of time, so you're going back to the office ready to hit the ground running."
Full video interview of Kenneth Hausmann
However, Hausmann doesn't just "show up" and do meetings. He's a big believer in prepping extensively beforehand and comes in with clear objectives to ensure that he gets the most of his time at a session, and believes that everyone attending a session would benefit from this – particularly suppliers.
"The vendors must really understand what their objectives are, whether it's new item placement or just getting a better understanding of how retailers are going to market," he says. "A lot of vendors come to the sessions to get face time with retailers to understand what they are looking for, so they can come back in a year ready to go. ECRM does a great job of compiling all of the retailer information and objectives, and vendors should comb through these to make the best use of their meetings."
Over the past year Hausmann and the Tops category managers have leveraged RangeMe in their efforts as well. "It's such a beautiful platform," says Hausmann. "It's right at our fingertips and you can easily see all of the new products in your category. Instead of dealing with hundreds of emails and huge decks that blow up your inbox, you just go on the app and click the products based on your category or a particular trend, and can even get alerts when something new comes up."
With the natural and organic segment continuing to pick up steam, and new wellness trends like keto, paleo and vegan diets gaining in popularity, it's safe to say Hausmann will remain busy with ECRM and RangeMe for years to come. "There's a new trend almost every week, and that's what makes this business so exciting," he says.