6 Trends Driving Foodservice Operations
7/1/2018
---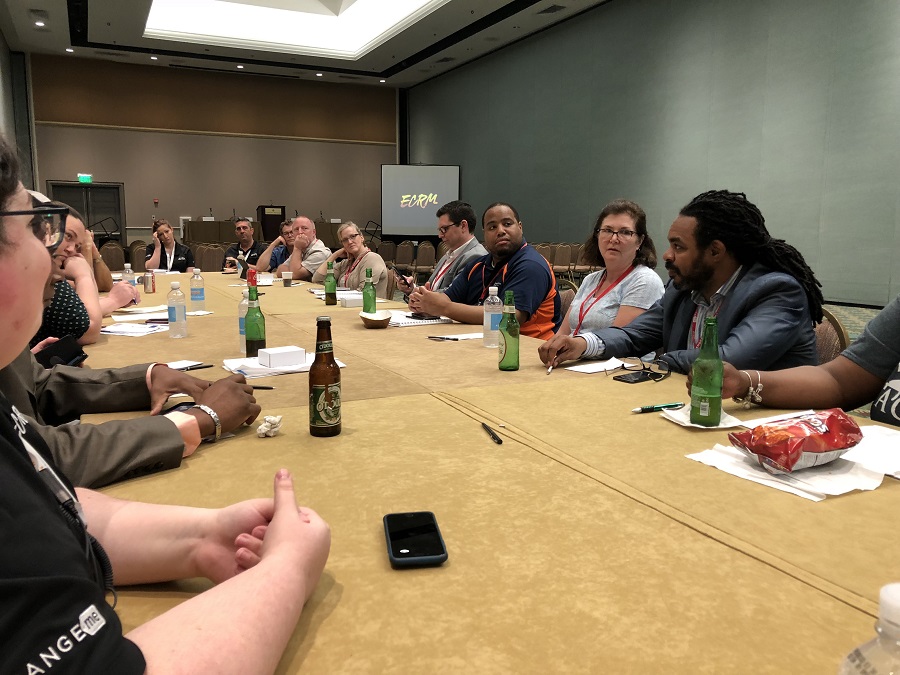 ECRM's recent Foodservice sessions brought together buyers from commercial and non-commercial foodservice operations and their suppliers for a week of product discovery and networking – and tons of opportunities for learning.
These opportunities included educational programs such as presentations, chef's roundtable discussions, and panel discussions, as well as lots of peer-to-peer sharing of insights during the many networking functions held throughout the week.
I had the privilege of participating in many of these activities, and based on the conversations I had with the buyers and suppliers in attendance, there were several key food trends that were top-of-mind among them, regardless of whether they served customers in restaurants or colleges, hotels or retail foodservice locations. Here are a summary of these trends:
Clean Labels & Transparency
Consumers are increasingly vigilant about what they are putting into their bodies, and are seeking out food with cleaner ingredients and demand more transparency into its origins and the processes behind its sourcing and production. They want fewer ingredients, and they want to be able to pronounce the names of these ingredients.
"You don't have to be 100 percent clean label," said one executive chef in attendance. "But take certain parts of your menu and focus on that. For example, indicate that this particular beef came from farm XYZ, put a little story behind it."
To this point, local sourcing is also a part of this trend, and when these "origin stories" reference a local farm, it can be very appealing to neighborhood customers.
Allergens and Free-From Food
I don't know whether people are just getting more allergies, or if they are just more aware of those that they have, but addressing these allergies with "free-from" menu items has become a more prominent focus of all types of foodservice operators over the past few years, particularly college and university foodservice operations. Many campus dining operations now have special programs for students with allergies (see video), and employ staff dietitians who consult with students and their parents on meal plans.

Gluten-free products pose a particular challenge. While many customers are vocal in their demand for gluten-free offerings, many foodservice and restaurant operators say that this demand is just not reflected in sales.
However, quality of gluten-free products has improved dramatically, and the real wins come from finding those gluten-free products that everyone loves – even those who don't have any allergies. For example, one executive chef mentioned that they offer a gluten-free that's do delicious it's purchased by all guests, to the tune of 50 cases a week!
Vegans (the "Veto Customer")
Then you have the vegans. It seems that everyone is going vegan these days, and these consumers can often have veto power on restaurant decisions when they are with a group, so any foodservice operation not accommodating them is missing out on not only their business, but also potentially the business of their friends. So it's important to call out any plant-based options you have, both on your menu but also in all of your marketing efforts. Let this group know that you care for them, too – even if you're typically known for your steaks and BBQ ribs!
Ethnic & Exotic Foods and Flavors
Today's consumers, particularly Millennials and college students, want more ethnic cuisine with exotic flavors and spices as they tend to favor variety and new experiences. Asian, Mexican, Caribbean and Southwestern foods are particularly in demand, according to foodservice operators I spoke with during the session. "You have to look globally nowadays," said one buyer. "The thing with ethnic foods is that they never really fall out of favor, but they do tend to morph."
Grab and Go
One trend that's taken off in recent years – particularly among campus diners – is grab and go and takeout (see video). These consumers want to eat when and where they want, and while it may be your food that they want, they may not always want to eat it at your location, so providing a variety of takeout options, as well as the ability to easily order and pay for them, such as ordering apps or kiosks, helps to satisfy this need.
It's important to note that addressing each of these trends is not enough; you need to communicate this to your market in order for them to understand that you can accommodate them. While it's important to have call-outs on your menus to let guests know that you have gluten free or clean label options, you must also get the message out beyond the menu, as well, such as on the company's website and social media. This is where you can truly engage consumers and build the trust among them that will get them inside the restaurant our dining facility in the first place. There is plenty of content you can build around each of the above trends, content that informs and engages your audience, opens up the curtain, so to speak. This way, when they are ready to choose where eat, you are top of mind.
---
Postscript: Equipment & Tech
There was one additional trend that was touched on at the foodservice session, but as it's more operations related, I wanted to address it separately. It's the impact of equipment and technology on foodservice operations. Almost every buyer I spoke with was continually on the lookout for equipment and technology to help streamline their food and beverage operations, speed up service, and in general, to enable the staff to make the best use of labor.
While many are moving as much prep work as possible outside of the restaurant, they are also simplifying menus and installing equipment to reduce labor – or get more production from existing labor.
There was one supplier in particular that's a great example of this, and was mentioned many several buyers as something that could dramatically help speed up a part of their business – cake decorating, to be specific. DecoPac's PhotoCake On-Demand Cake Art Printer uses special food-grade ink to "print" custom images on sugar paper to add on top of a cake. It enables the foodservice operator to take any digital photo file – whether that of a person for a birthday cake, or a corporate or college logo – and have it added to a cake in a matter of minutes. Check out the video to see how it works!
---