Wakefern, ECRM Team Up for Own Brands Success
6/11/2018
---
The Wakefern Own Brands Summit, held recently at a convention center near the Edison, N.J. headquarters of the retailer owned co-op, is the latest in Wakefern Food Corp.'s efforts to take its private label offerings to a new level.
The Summit, developed in partnership with ECRM as one of its Efficient Strategic Summit (ESS) retailer offerings, was a day-long program in which more than 200 suppliers were invited to participate in 20-minute meetings with 26 Wakefern buyers and category managers -- representing dozens of categories across the company's grocery and non-foods divisions.
The Summit was designed to help Wakefern discover innovative new products for retail banners including ShopRite.
"We continue to expand our existing private label portfolio with innovative and award-winning new brands such as Wholesome Pantry, our clean ingredient and organic product line which is seeing tremendous growth," says Chris Skyers, VP of Private Label and Own Brand for Wakefern. "It's also important to note that Wakefern has very strong relationships with its national brand partners, and that's not going to change, but there is some white space we can fill by addressing the growing consumer demand for private label offerings."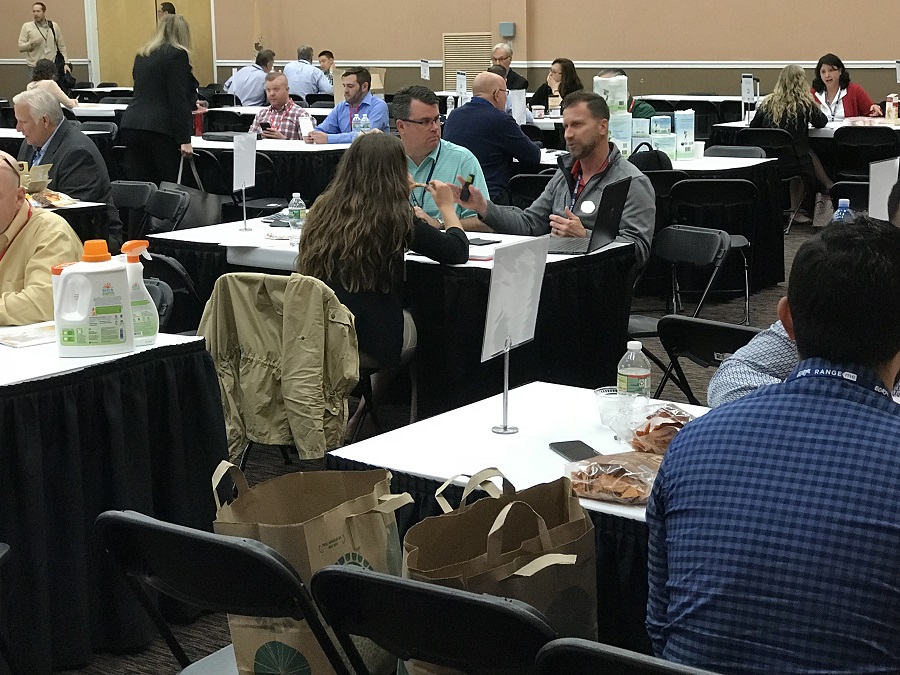 Among these new own brand and enhanced private label offerings is Wakefern's ShopRite Trading Company line, launching this month. The new private label line consists of premium, artisanal foods inspired by a variety of world cuisines. Three existing private label lines -- ShopRite Imported, Siempre Autentico, and Special Edition -- will also convert to the new brand.
License to Innovate
The new line is a step toward the enhanced private label offerings Wakefern shoppers have been seeking, according to Skyers. "Historically, we've been very good at national-brand equivalents, and if a major manufacturer comes out with a great item, we'd certainly look to have that item in our own brands portfolio," notes Skyers. "But the consumers – our shoppers specifically – are saying they want more. They certainly want the value and the quality we offer, but they are now giving us the license to be a little ahead of the curve, and I think that's what we are doing."
Will Magistrelli, Wakefern's Director of Own Brand Innovation, is charged with finding those new and emerging brands.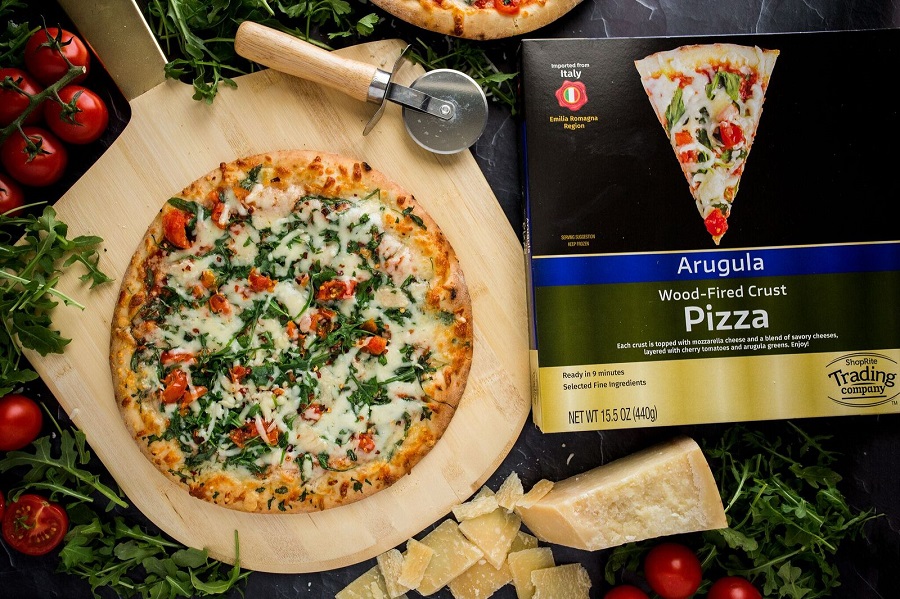 According to Magistrelli, Wakefern often acts as an incubator for many of these startup brands, providing resources and assistance from the standpoints of innovation, marketing, variety and assortment while still creating value for the consumer. "We want to make sure that ShopRite and all of our retail banners are the destination when consumers are looking for great private labels," he says.
This is where ECRM comes into play, providing access to its network of new and emerging brands, many of which are not yet on retail shelves. "We couldn't have had a better partner than ECRM to help us on this journey," notes Skyers. "ECRM knows the manufacturer community, especially now with the RangeMe platform, and it helps us to quickly identify and source the products we need from these unique manufacturers."
"It's another tool in the toolbox of our procurement team," adds Magistrelli. "If you know how to use Google then you can utilize RangeMe, and it's all there at the click of a mouse, and all of the information there enables us to make clearer decisions."
For the Wakefern Own Brands Summit, ECRM sourced supplier candidates, which registered for the Summit by creating a profile on RangeMe using a special link. Based on the categories of products submitted, these profiles were then routed to the corresponding Wakefern buyers and category managers, who then used them to evaluate and decide on which to invite for the in-person meetings. More than 1,000 suppliers applied for the summit, and more than 200 were approved to meet with one of 26 Wakefern buyers during the day-long Summit, which also included a morning and afternoon presentation from Wakefern executives.
In addition to using RangeMe for ESS programs like the Own Brand Summit, Wakefern buyers also plan to use it to help prep for ECRM EPPS sessions in which they participate. "There are a lot of opportunities to use the RangeMe tool to prep for ECRM sessions," adds Magistrelli. "Because our jobs can be overwhelming when the phone is ringing and the emails and text messages are coming – RangeMe streamlines all of that, and helps us cut to the chase."
Moving forward, Wakefern seeks to leverage more of these ESS programs to help it on its private label journey. "I see this Summit growing year over year," says Skyers.