University of Albany Exec. Chef Jude Jerome Honored for Charitable Giving
6/18/2018
---
Jude Jerome, Executive Chef at SUNY - University of Albany is a regular attendee of ECRM's Foodservice sessions, where he not only attends as a buyer, but gives his time and efforts to help others learn by participating in our industry roundtables and panel discussions.
One of his passions is dealing with the issue of food insecurity -- both on campus as well as off campus in his local communities and around the world (see video below). In his role as celebrity chef for fundraisers in Albany, he has helped raise over $200,000 in the last four years for people struggling to meet their basic needs.
Through his regular volunteerism, he has helped thousands of people who would otherwise experience hunger in his community. He recovers over 6,000 pounds of food annually from Sodexo sites at the University of Albany to benefit those in need, including 7,000 area veterans and their families through Veterans Miracle Network.
In addition to helping his neighbors in Albany, Jude started a nonprofit, The Hope for Hunger, Inc., which regularly feeds 600 children in five orphanages in Haiti. Jude also leads a foster child transition team that works with U.S. foster families of children from Haiti to address cultural and language differences.
So of course it was no surprise to us on ECRM's Foodservice team that Jude was one of the recent honorees of Sodexo's Stop Hunger Foundation Heroes in Everyday Life award for his many charitable efforts.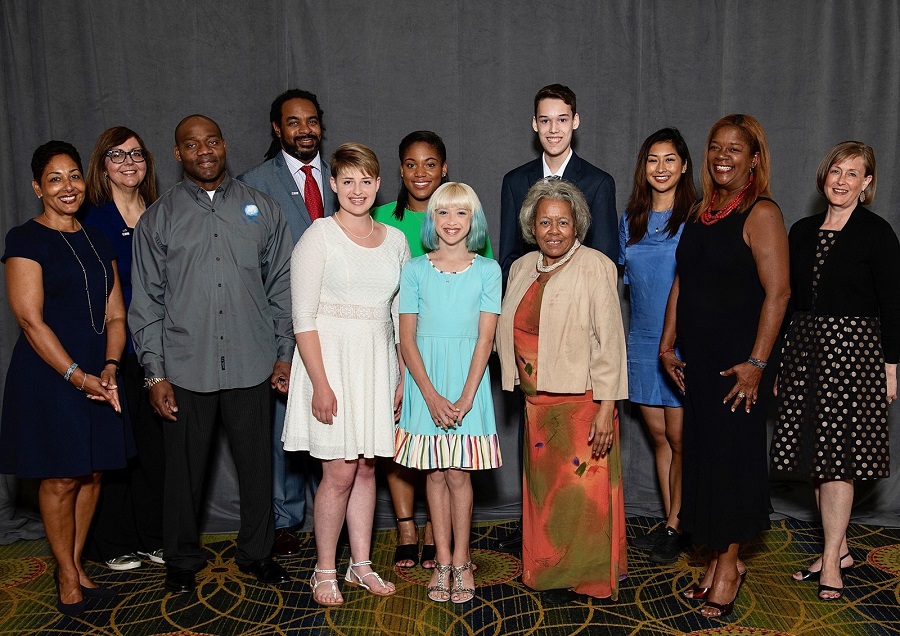 With the goal to end hunger by 2030, the Sodexo Stop Hunger Foundation awarded the efforts of five students and five Sodexo employees who are making a difference in their communities by helping those at risk of hunger. Whether operating food pantries in their schools or running soup kitchens in their spare time, these inspirational individuals are leading the fight to get to zero hunger.
"Ending hunger by 2030 is possible, however it is a problem too big for one organization to solve alone," explained Gerri Mason Hall, Sodexo Stop Hunger Foundation Chair and Chief Human Resources Officer, Sodexo North America. "Through the innovative actions of private-public-partnerships, advocacy for programs that protect those at risk of hunger, and reducing food waste through food recovery, we can get to zero hunger," she added.
]
The Sodexo employees received the Heroes of Everyday Life award, which highlights employees who invest their time, talent and resources to help some of the 42 million people at risk of hunger in the U.S. Collectively they raise awareness, raise funds, coordinate food drives, volunteer in soup kitchens, support food recovery programs, and teach nutrition education and healthy cooking skills. Each Hero receives a $5,000 grant for a hunger-related charity of their choice.
The 2018 Heroes of Everyday Life are:
Beverly Romear-Doukwah, West Palm Beach, Florida
Deanna Durigon, Orange, California
Jude Jerome, Albany, New York
Patrick Emanuel Claude Gassion, Washington, D.C.
Yvonne Hayes, Charlotte, North Carolina
The five students were honored with the Stephen J. Brady Stop Hunger Scholarship, which recognizes students who drive awareness and mobilize youth to be catalysts for innovative models that provide solutions to eliminate hunger in America. The scholarship awardees comprise a wide variety of students, ages five to 25. Five are recognized at the national level and receive a $5,000 grant and $5,000 scholarship. 20 scholars are also awarded at the regional level with a $1,000 grant. Since the program's inception in 2007, Sodexo Stop Hunger Foundation has awarded more than $770,000 in grants and scholarships.
To provide additional support to the Stop Hunger Scholars' innovative solutions toward zero hunger, the Boost the Youth initiative was unveiled at the 19th Annual Sodexo Stop Hunger Foundation Dinner on June 11, 2018 in Washington, D.C. Boost the Youth's goal is to raise $10,000 and the Foundation will triple every dollar donated through Thursday, June 14 at midnight, EDT. Visit www.tiny.cc/BradyScholars to learn more and donate.
Sodexo Stop Hunger Foundation works to ensure that every child in the United States, especially those most at risk, grows up with dependable access to enough nutritious food to enable them to lead a healthy, productive life.
Chef Jude Jerome discusses campus food insecurity at ECRM's Campus Foodeservice EPPS